Thanks to the disruption caused by Covid-19, Irish holidaymakers will most likely opt for a staycation in 2020. Here are ideas to consider as Ireland reopens.
It is an opportunity for people to re-experience the beautiful country on their doorsteps and Ireland's hospitality and tourism industry will certainly welcome the boost.
Who knows, maybe Covid-19 will be a game-changer for the sector, finally opening up people's eyes to the wonderful services and amenities nearby.
Already hotels and B&Bs across Ireland have reported a sharp increase in reservations following the Government's announcement that hotels, hostels and restaurants can reopen from 29 June.
And so here is a list of ideas for locations and tourism spots worth considering for your next staycation:
Armagh City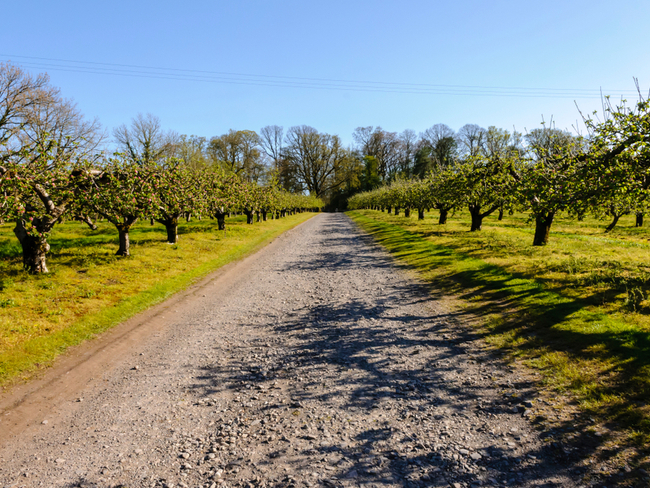 Take a cultural trip to the Cathedral City of Armagh and enjoy a staycation of discovery by visiting one of Ireland's most famous ancient sites, Navan Fort. Marvel at some of the exhibitions and shows on display at Navan Fort, and find out more about the history of the land.
Ashford Castle, Co Mayo, and Dromoland Castle, Co Clare
Ashford Castle and Dromoland Castle have joined forces for their re-opening on 3 July to offer guests the option of spending time between the two castles. On one hand guests can enjoy the lavish luxury of Ashford Castle for two, three or four nights before moving on to enjoy the medieval splendour of 16th century Dromoland Castle.
Belfast and Co. Antrim coastline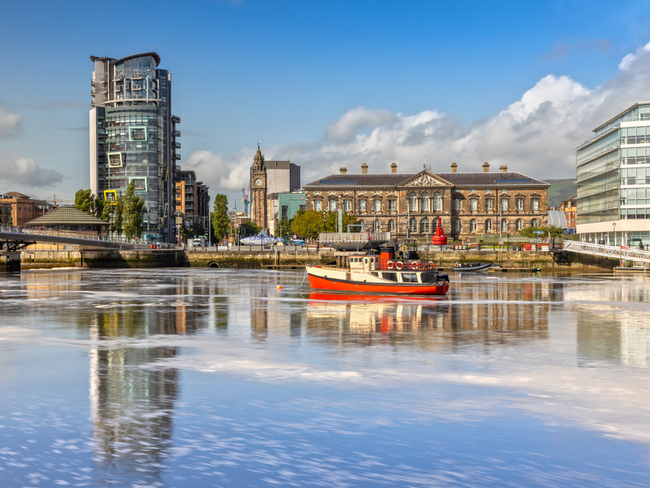 Belfast is the perfect city to explore on foot. Being the birthplace of the Titanic, you know there are plenty of cultural opportunities to enjoy in this city, from the Ulster Folk and Transport Museum to many parks, gardens and galleries. The Giant's Causeway along the Antrim coast an hour away is also worth checking out as is the Bushmills Railway that connects the causeway with the historic town of Bushmills.
Hastings Hotels has 4 hotels located in Belfast including the beautiful 5-star Culloden Estate and Spa, the chic Grand Central Hotel, the world-famous Europa Hotel and the 4-star Stormont Hotel.
Castlemartyr, east Cork
Situated on 220 acres of stunning ground and woodlands in east Cork, Castlemartyr Resort combines luxury self-catering with a hotel experience as well as dining outlets, a health club and golf course.
Centre Parcs, Longford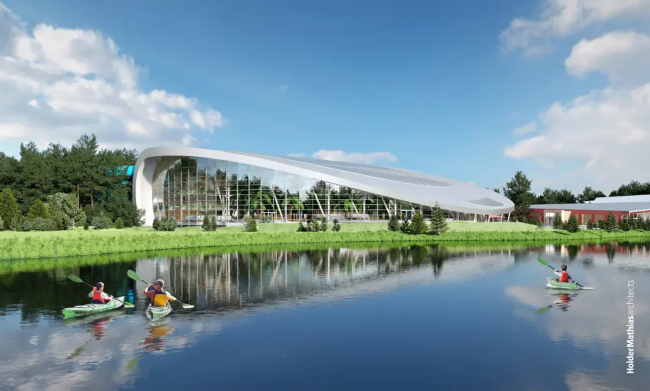 Located in Longford Wood with more than 400 acres of woodland, Centre Parcs will be reopening in July to welcome families back to its villages. The resort boasts picturesque views, a range of indoor and outdoor water activities and spa facilities.
Connemara, Co Galway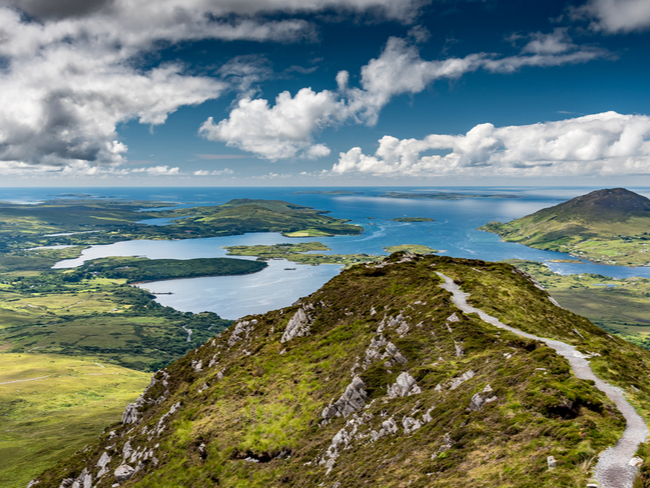 With amazing landscapes, there is a lot to see and do in Connemara such as visit the stunning Connemara National Park, Manor Connemara Ponies, Glengowla Mines, Clifden Castle and the Station House Museum.
Delphi Resort, Co Galway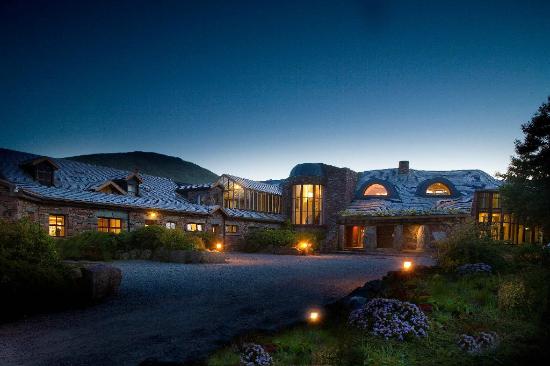 Delphi Resort is a 4-star resort located in the mountainous and stunning setting of the Delphi Valley, near Leenane, Connemara, Co. Galway. Slightly off the beaten track, the resort is the perfect destination for a family holiday. With several facilities and everything you need onsite for your stay, the resort offers families the chance to spend quality time together in a beautiful environment and make lifelong memories.
Derry City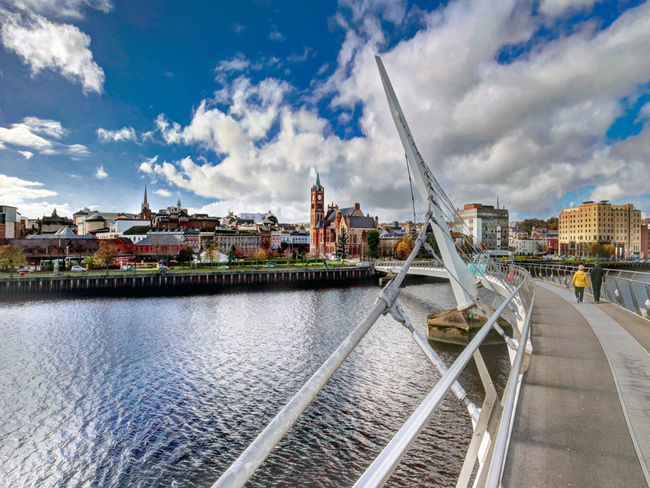 If you're interested in learning more about Northern Ireland's fascinating history and present, then Derry is the spot for you. Go on an intimate tour guided by a local of the famous city murals, and wash it down with a hearty feed at the street-food spot Pykes and Pommes. Marvel at the walls or go on a Derry Girls tour to walk in the footsteps of Erin and her friends.
Dunmore, Co Waterford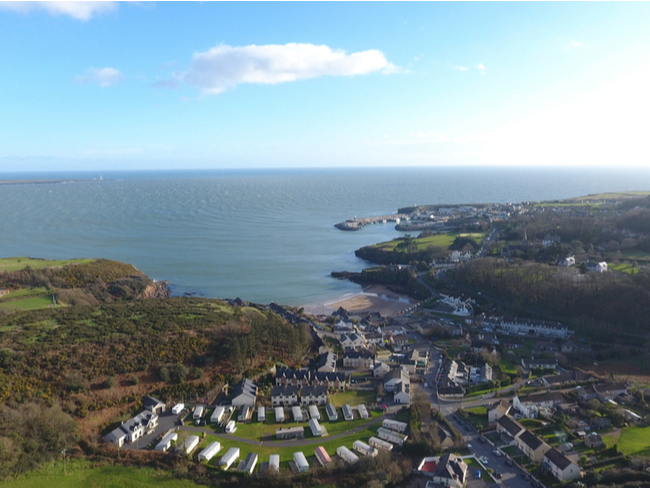 Another classic staycation. You won't go hungry here as there are plenty of great places to eat and drink (when pubs and restaurants reopen). In terms of activities, the possibilities are endless with adventure centres offering tons of water centred activities like kayaking, canoeing, SUPing, climbing, caving, archery and more.
Enniskillen, Co Fermanagh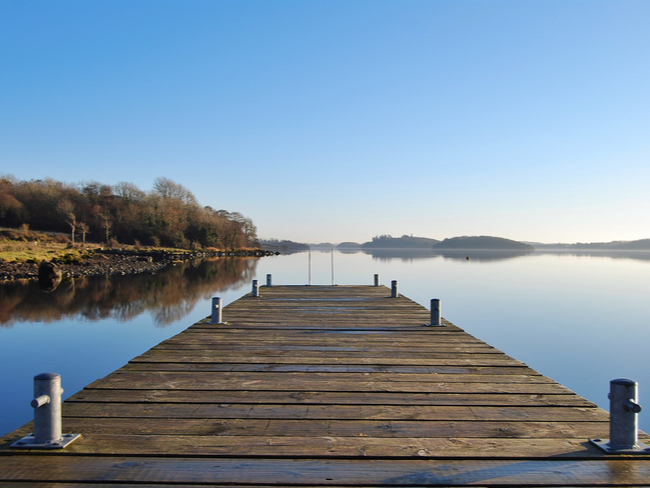 When it comes to peace and tranquility, look no further than Enniskillen and the wonderful Fermanagh Lakelands. From 5-star hotels and friendly B&Bs to glamping and bubble pods, Enniskillen has ample accommodation options to consider, offering everything from a relaxing retreat to an activity packed family break.
Fota Island, Co. Cork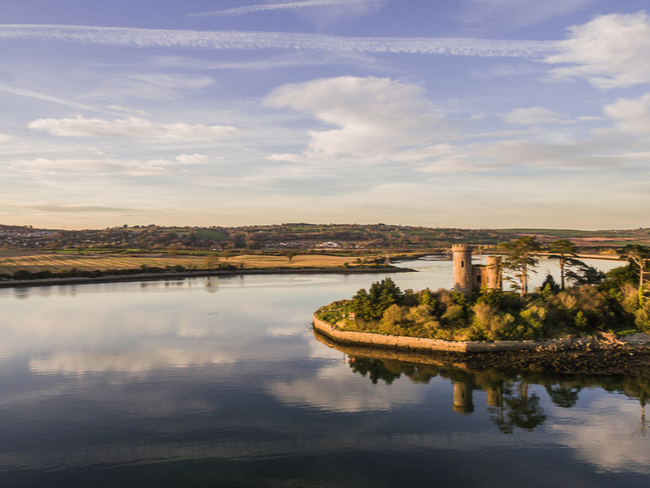 Fota Island is one of Cork's most popular jaunts with its 100-acre wildlife park. At Fota Island, you can explore over 780 acres of open spaces, beautiful gardens, Fairy Trails and woodland walks, which is said to be one of the key factors guests are looking for when looking for somewhere to holiday this summer. If you stay at Fota Island Resort, you will have access to all the fantastic amenities onsite such as Fota Island Spa, Fota Island Adventure, and three Championship golf courses.
Inishbofin, Co. Galway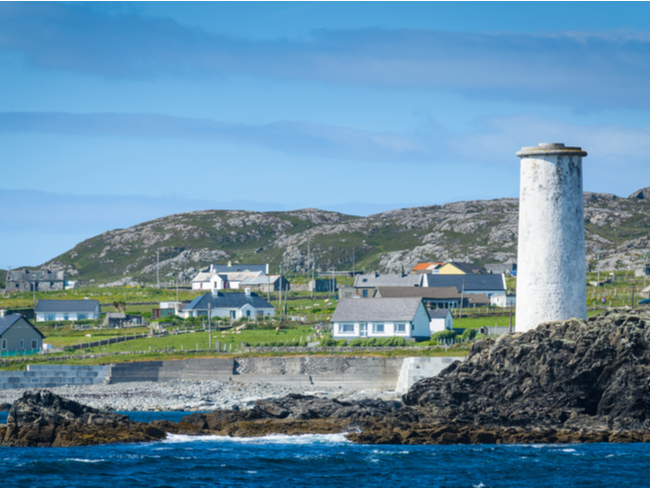 Inishbofin is an island off the coast of Connemara and is home to some of Ireland's most beautiful beaches. With abundant white sand and crystal-clear waters, this island provides the perfect escape for a staycation. You can lay out in the sun on one of the many beaches that have been awarded the Green Coast Award, such as Dumhach Beach and East End Bay. These beaches also provide swimming lessons during the summer months.
Mount Wolseley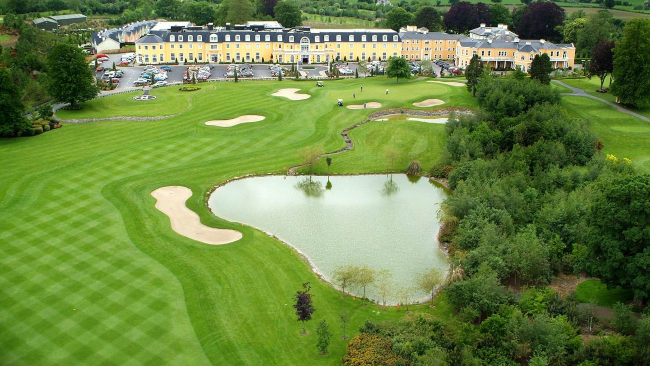 Located within an hour from Dublin, Kilkenny and Waterford the Mount Wolseley Resort boasts a tranquil lake and beautiful gardens. There is plenty there for everyone including a spa, leisure centre and swimming pool, fantastic kids facilities, a golf course, not to mention sweeping staircases and Italian marble floors.
Kelly's Resort, Co. Wexford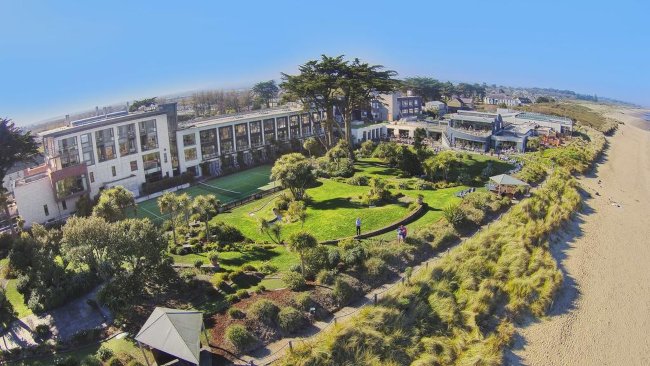 While guests at Kellys Resort have tended to spend their time on the premises, making the most of the facilities, the hotel team have used opening up to open up your horizons. New activities include walking itineraries – from the heights of Forth Mountain, to the sweep of Rosslare Beach, to a chance to explore Johnstown Castle.
Killarney National Park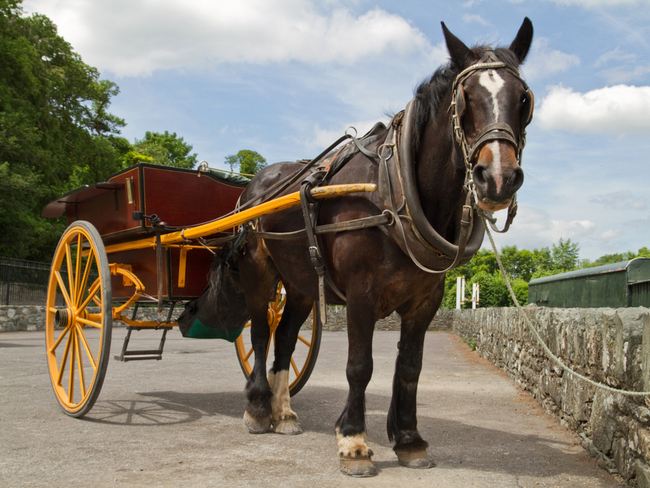 Shining lakes, soaring mountains and breath-taking views, Killarney National Park has it all. It was the first national park to be opened in Ireland, created when Muckross Estate was donated to the Irish Free State in 1932. Among many activities Killarney Riding Stables offer packages that include six nights/five days to about one to three hours.
Kinsale, Co Cork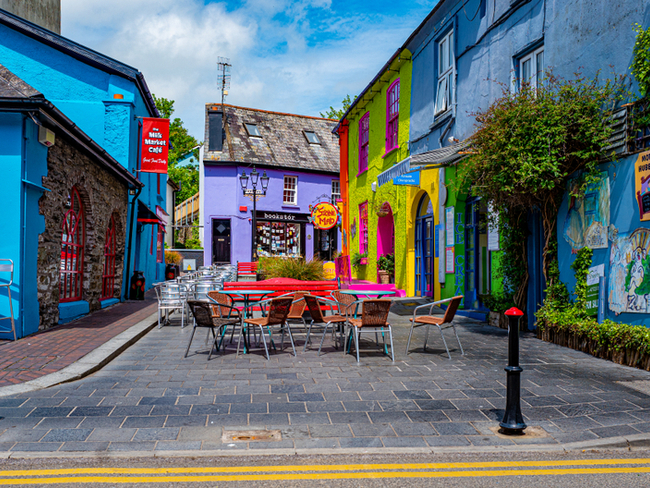 Traditionally a humble fishing village and the site of a famous siege and battle, Kinsale is known as the 'foodie capital of Ireland' with more than its fair share of Michelin-starred restaurants such as Bastion or if you want to experience a fresh catch of the day try out Fishy Fishy. Local attractions include Charles Fort or enjoy a scenic walk along the Old Head of Kinsale or a nice splash in the nearby beach.
Lahinch, Co Clare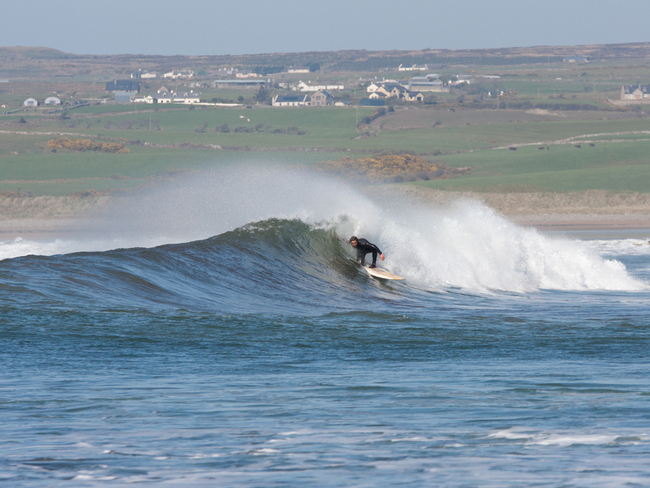 Lahinch is one of the nicest towns on the west coast of the country with a beautiful beach sweeping past the town, making it a very popular location for water activities. It also creates a wonderful backdrop for one of Europe's leading golf courses if you fancy taking the clubs along.
Lough Eske, Co Donegal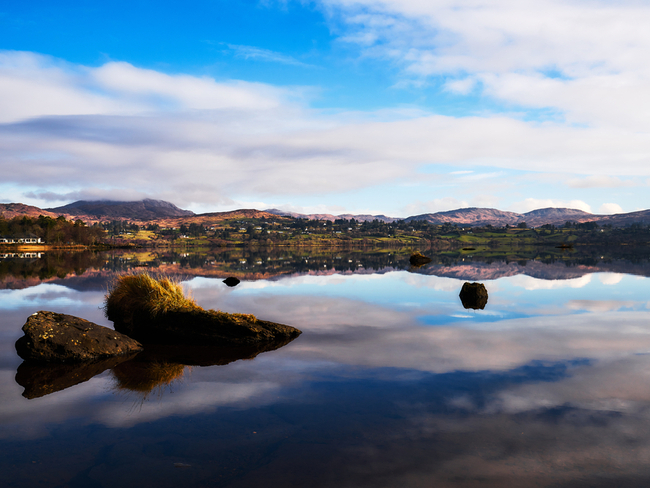 If you're a surfer or a hiker, then a holiday rental in rugged Lough Eske will offer no end of delight for you. The locally caught seafood will sort out your hunger pangs after a long day of adventurous calorie-burning activities.
Portbeg Holiday Homes, Donegal Bay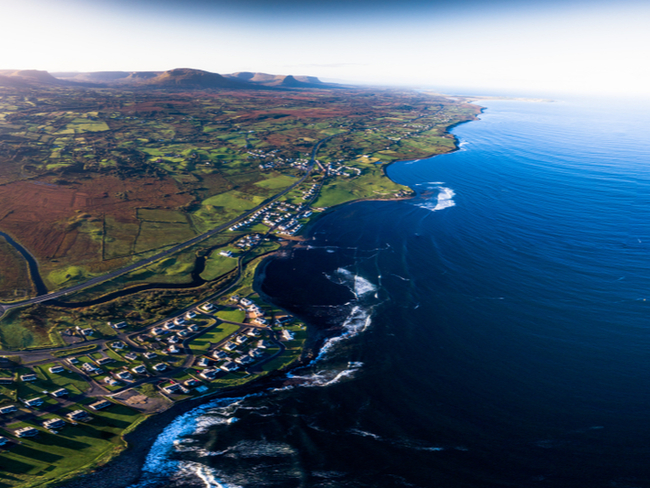 Situated at the seaside resort of Bundoran on the Wild Atlantic Way, Portbeg Holiday Homes at Donegal Bay is a five-minute walk from the beach. Accommodation is self-catering and pet-friendly.
Ring of Kerry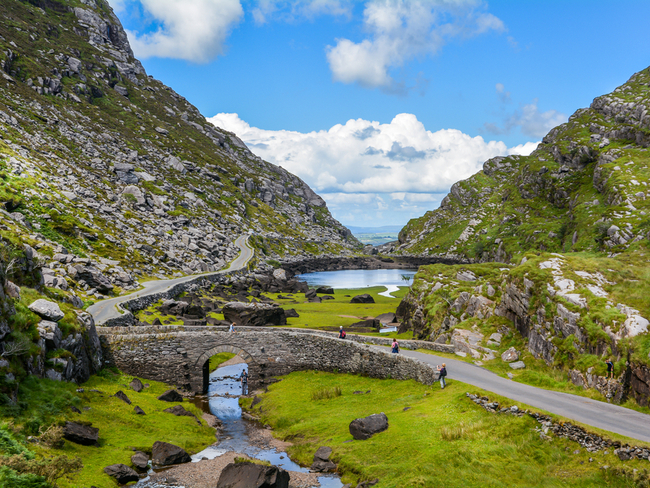 A classic 179-kilometre route through some of Ireland's best scenery, best enjoyed over three-to-five days at least, you can start by staying in Killarney, exploring Killarney town, before taking a drive around the Gap of Dunloe, taking in Torc Waterfall and Stague Fort, one of the largest stone forts in Ireland.
Rosslare, Co Wexford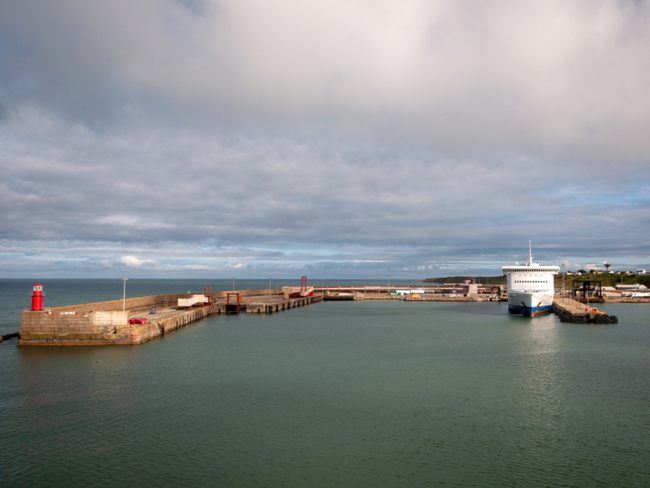 The train journey from Dublin to Rosslare is likely to be one of the most scenic you can take in Ireland. Once you get there, check out the Heritage Park in Dunbrody, Hook Lighthouse and visit Wexford town, one of the original Viking settlements in Ireland.
Thatcher's Rest Cottage (Bettystown), Co Meath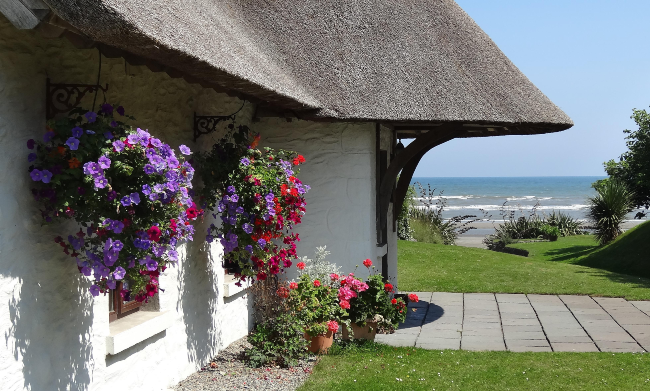 A picture-perfect thatched cottage on a 9km stretch of sandy beach, Thatcher's Rest was hailed as the best holiday beach house in Europe in 2016. With vaulted ceilings, oak floors and a fully fitted farmhouse kitchen, the house is luxuriously cosy. The large open-plan lounge has a stone fireplace and a big bay window overlooking spectacular sea views.
Valentia Island, Co Kerry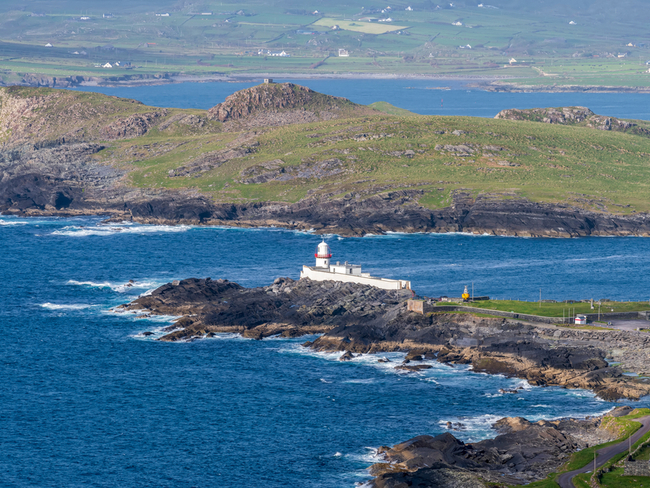 Valentia Island lies off the west coast of Kerry and is considered one of Ireland's best-kept secrets. It is also home to some of Ireland's best dive spots. With the most western harbour in Europe, Valentia Island also offers some unforgettable sailing, no matter your expertise.
Warrenpoint, Co Down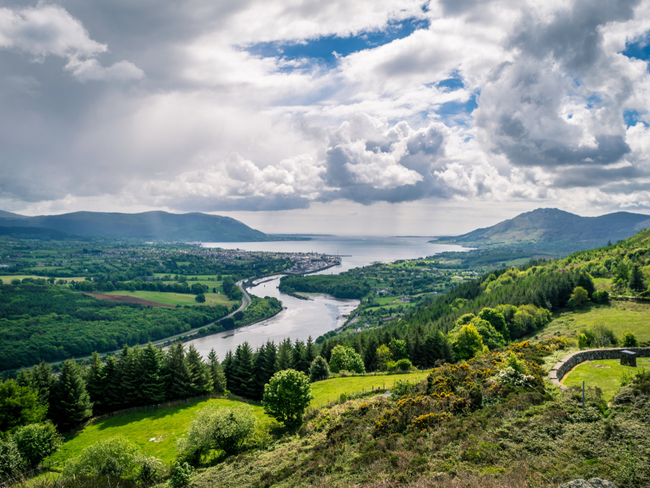 A dreamy small port town in County Down, Northern Ireland, Warrenpoint is the perfect spot for when you're craving some peace and quiet. Enjoy afternoon walks, go boat watching, or follow the Narnia trail at Kilbroney Park.
Westport, Co Mayo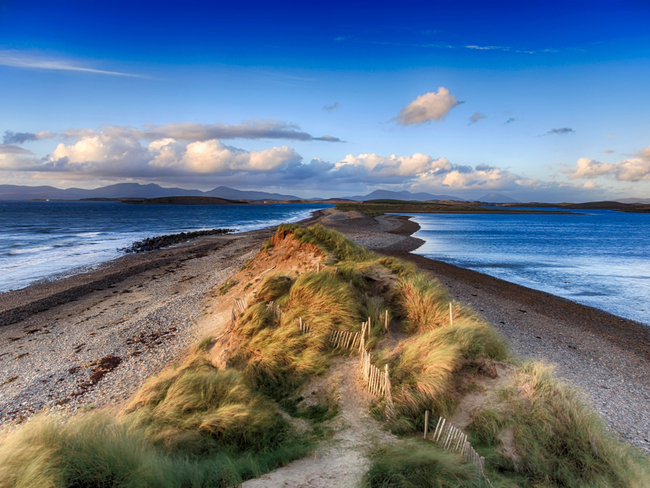 The kick-off point for Great Western Greenway which offers stunning vistas all the way to Achill, Wesport is one of Mayo's most family-friendly towns with lots of activities. These include the jewel in the crown of Mayo Westport House which was first opened to the public is 1960 making it one of Ireland's best loved heritage attractions. While the much-loved Pirate Adventure Park will be closed for the rest of the years, the historic house is due to reopen in July along with facilities for camping and caravans. Re-opening 10 July, Hotel Westport has created a brand-new experience with a socially-distanced focus across 400 acres of land including a Family bush Camp and a new bike hire partnership with Clew Bay to soak up the scenery of Croagh Patrick and the Wild Atlantic Way.
It was not possible to capture all of the staycation possibilities available in Ireland in this one article, but if you feel there are more locations/venues worth recommending for a boost to the local tourism industry contact us below and we may follow-up
Written by John Kennedy (john.kennedy3@boi.com) and Stephen Larkin (stephen.larkin@boi.com)
Published: 17 June 2020