DCU start-up Luna and UCD start-up Zipp Mobility are joining forces to make scooters smarter and safer ahead of Irish legislation on mobility.
Two Dublin university spin-outs – Luna from DCU and Zipp Mobility from UCD – are working on a technology that will make scooters a safer option for cities.
Ahead of anticipated legislation for scooters in Ireland, the two young companies have announced a 'smart scooter' strategic tech collaboration to control the use of shared scooters on city streets.
"Shared scooter schemes will likely be coming to the streets of Dublin, Cork, Belfast and elsewhere on the island during 2021"
The technology will result in scooters that 'know' where they are and how they are being parked and ridden. This will help tackle issues such as dangerous parking and illegal footpath riding.
In turn this will reduce insurance and fleet management costs as well as likely legal fines by eradicating misuse of scooters on streets.
Mobility done right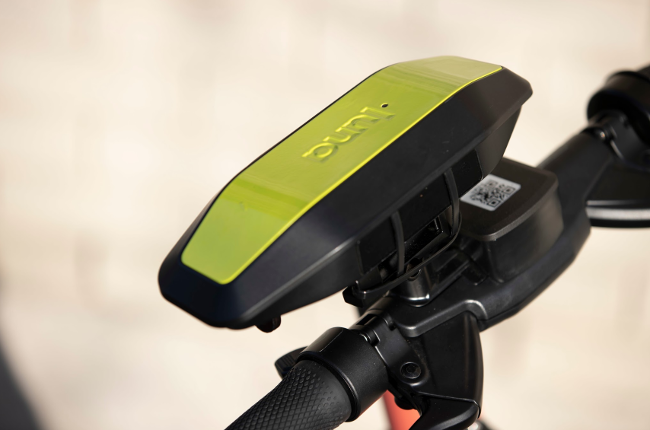 Luna emerged from the Intel-Movidius 'Edge AI' accelerator programme in DCU Alpha in 2019, as a joint innovation project between Taoglas and Transpoco. Luna, now a standalone company, provides Smart City and IoT solutions to better manage deployment and operation of shared micromobility fleets. Luna's flagship centimetre-level accurate GPS technology introduces a level of precision that allows operators and cities to control parking decisions by riders, in a manner that will eliminate street clutter.
Founded in 2019, Zipp Mobility is a dockless scooter sharing company, which is headquartered at the NovaUCD, the Centre for New Ventures and Entrepreneurs at University College Dublin. Zipp has expanded rapidly over the past 12 months with trials across the UK and in recent weeks announced 30 new jobs ahead of the planned legislation for scooters in Ireland.
Computer Vision will play a vital role in the future of shared scooter schemes, and opens up other smart city data possibilities for operators and regulators alike – including helmet detection, camera assisted parking, pothole recognition, traffic monitoring, crowd analytics, and even autonomous rebalancing of scooter fleets.
"It's fantastic for Luna, an Irish company, to be honing this technology in partnership with an Irish e-scooter operator," said Andrew Fleury, co-founder and CEO of Luna.
"Shared scooter schemes will likely be coming to the streets of Dublin, Cork, Belfast and elsewhere on the island during 2021, so it's important that local authorities leverage the learnings from other locations when implementing their own scooter schemes. We've seen problems arising in other locations due to pavement riding, and street clutter caused by bad parking, and we look forward to innovating alongside Zipp, Insight Centre for Data Analytics, and Smart Dublin, in order to overcome these Smart City challenges," said Fleury.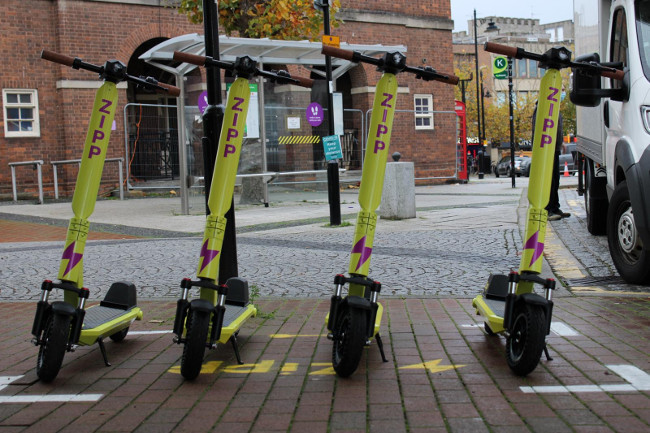 Zipp CEO Charlie Gleeson said the company is committing to investigating these alternative use cases in partnership with Luna, in the expectation of offering these solutions to cities in 2021 and beyond.
"We have seen first-hand the requirement for better GPS capabilities in the industry, in order to better control rogue parking and other operational aspects of our business," explained Charlie Gleeson, founder and CEO of Zipp Mobility.
"Moving from standard GPS accuracy of 5-10 metres, to hyper accuracy at the centimetre-level is a game changer, and we're excited to be at the forefront of this industry transition. The computer vision technology is just as exciting and it gives us the ability to monitor and control footpath riding in real time, and this is going to make a massive difference to the services we can offer to local authorities as we continue to reach our goal of mobility done right," said Gleeson.
By John Kennedy (john.kennedy3@boi.com)
Published: 25 January 2021