Workers across the world are being encouraged where possible to work from home. What tools do you and your team need to be set up to stay productive?
Whether it is already being offered as a benefit or it is now being foisted upon you because of the Coronavirus/Covid-19 pandemic, the time has come for remote working.
The question many employers now face, or must ask themselves, is how prepared are their systems and their workers for working remotely.
Employers with foresight will already have encouraged workers and teams to work remotely routinely or at some point, while others now face a situation where workers may have no choice but to come into work.
If remote working is new for you or your business, here's what you need:
Broadband and mobile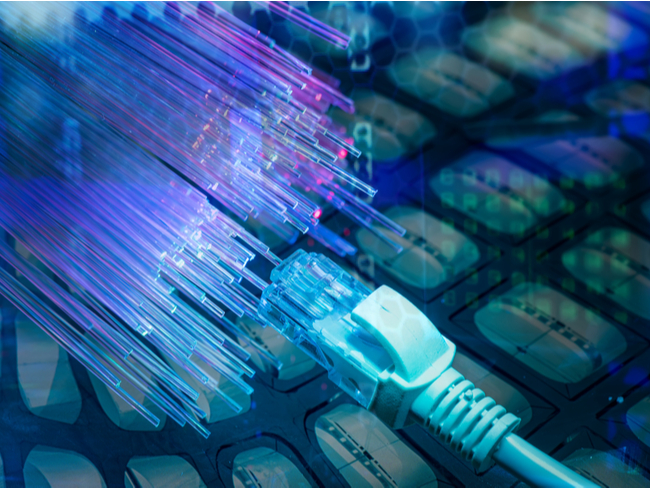 At this stage the question really is who doesn't have broadband and who doesn't have a mobile or smartphone. And because of the quality of broadband in many urban and some rural areas, and the quality of 3G and 4G mobile connectivity in lots of cases the speeds at home are comparable if not better than your workplace.
However, with many workers confined to working at home, this will put pressure on local networks such as DSL (digital subscriber line) broadband or cable infrastructure. The robustness of these networks as they come under pressure will be telling.
Many companies that would be considered digital outliers like Apple and Amazon for a long time now have had a minimum home connectivity requirement for hiring workers and after this expect this to be the new norm.
Work in the cloud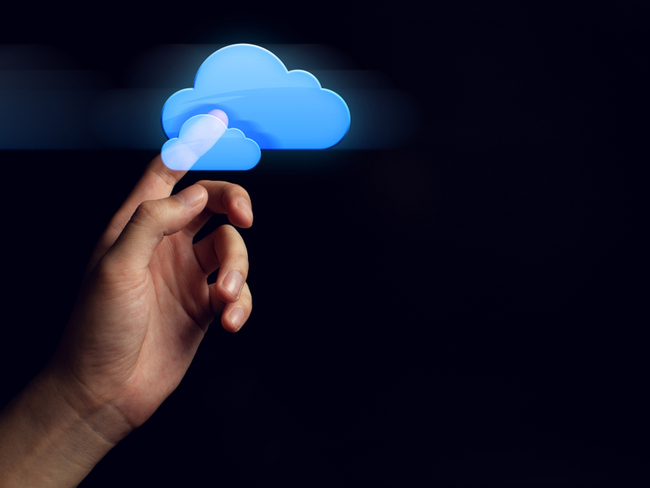 Many workers and businesses would already be in the cloud whether they realise it or not as they share photos and other media via social networks. However, many good platforms exist for workers to work collaboratively and store and share documents in real-time. These platforms, which work on all computing and mobile devices, also allow users to easily share data folders as quick links rather than clogging up email systems by sending attachments.
Useful storage platforms, many of which are free up to a point are:
Google Drive
Google Drive is a file synchronisation and storage service that works across all PC, Mac, iOS and Android devices. The platform encompasses productivity apps like Google Docs, Google Sheets and Gogle Slides to enable collaborative editing of documents. It offers users 15GB of free storage and also offers price planfor 100GB, 200GB, 2TV, 10TB, 20TB and 30TB
Dropbox
Dropbox is a cloud storage platform that describes itself as a modern workspace. The platform offers secure storage options ranging from 2TB for individuals and storage options starting at 5TB to unlimited for business users at prices ranging from €10 to €15 per month.
Microsoft OneDrive
Microsoft OneDrive allows users to store up to 5GB worth of data for free, moving to €2 per month for 100GB of storage €7 per month for 1TB (terabyte) of storage in conjunction with Office 365 Personal and €10 per month for a home package with 1TB each for six people. For businesses OneDrive for Business costs between €4.20 per user and €10.50 per user depending on what Office apps (Outlook, Word, PowerPoint, Excel, etc) and services (Exchange, OneDrive, SharePoint, etc).
Collaboration and communication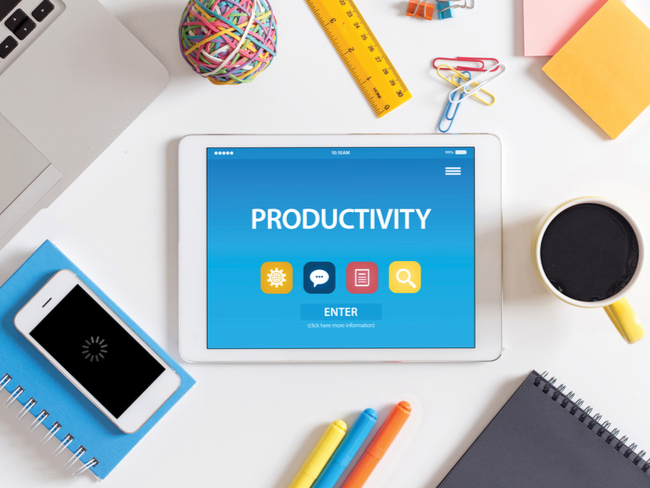 Staying connected with colleagues while working at home is crucial and there are a myriad of useful collaboration tools that mean while you may not be physically in the same office as colleagues you can collaborate and communicate effectively.
Useful tools:
Google Hangouts
One of the best tools for allowing multiple team member to video conference simultaneously Google Hangouts supports chat between up to 25 users at a time. It also supports the ability to make free voice calls to other Hangouts users.
Zoom
Zoom is considered one of the leaders in collaborative, remote conferencing, combining video conferencing, online meetings, chat and mobile collaboration. The platform can host up to 500 participants in a single conference.
Krisp
If you are doing video calls with colleagues and you may have kids or pets adding to background noise, Krisp is a handy noise-cancelling app that lets you ensure that the caller or fellow members on a video conference will only hear your voice clearly.
Trello
Trello is a web-based Kanban style list-making platform that allows teams to remain coordinated on various projects. Users can create task boards with several columns and move the tasks between them, marking items as 'to do', 'in progress' and 'done', for example. It is in effect a great tool for keeping everyone on the same page.
Slack
A team collaboration tool that includes instant messaging functionality, Slack allows workers to communicate in real-time in groups and directly. It also allows users to share files. Communities, groups or teams can simply join a "workspace" after receiving a URL invitation and communicate easily without the use of email or group SMS. The platform is free up to 10,000 messages and is a rising player in the enterprise space. It works across all mobile and PC platforms and is used by more than 600,000 organisations in 150 countries worldwide.
Microsoft Teams
Integrated with Office 365 and Skype for Business, Microsoft Teams is a unified collaboration platform and a competitor to Slack. Teams allows communities, groups or teams to join workspaces through a specific URL invitation. The platform also allows users to set up virtual meetings or video conferences as well as instant messaging and free voice calling. The platform is also used in the education market allowing teachers to perform lessons, distribute material and issue and grade assignments.
Skype for Business
Offered as part of the Microsoft Office suite, Skype for Business supports text, audio and video chat and integrates smoothly with Microsoft Office products like Exchange and SharePoint. Eventually Skype for Business will be phased out in 2021 and will be merged with Microsoft Teams.
Microsoft To Do
To Do, which was previously known as Wunderlist, is a cloud-based task management application that lets users manage tasks from a smartphone, tablet or PC. Think of it as a great way to issue lists of things 'To Do' across teams and see tasks accomplished in real-time.
TeamViewer
Sometimes you just wish your colleague at the other end of a phone or video call can see what you are talking about. With TeamViewer users can access each others' computers remotely with the right login details. This could be handy in terms of troubleshooting technical issues.
PukkaTeam
PukkaTeam is a remote working software tool that lets teams see who is available for a quick chat and call them without having to ping a message first. Users can simply change their status of availability – handy if users are working across different shifts or time zones.
Skitch
Skitch is a notepad app that lets users share handwritten notes if they are using a touchscreen device. It also lets you take pictures of documents, business cards and even the office whiteboard. Handy for briefing colleagues.
Virtualisation
The reality is many businesses are still running legacy platforms and applications to keep supply chains and systems running. These include enterprise resource planning (ERP) and electronic data interchange (EDI) systems that are the backbone of retail and manufacturing businesses. Because of their nature these aren't 'apps' that can be simply downloaded onto a smartphone. However, through virtualisation technologies, users can securely virtualise or mirror the office-based computers as 'virtual machines'. This could be a way for firms with legacy systems but who have to send workers home to keep the lights on. Key players in virtualisation include VMware, Microsoft, Xensource and Citrix.
Written by John Kennedy (john.kennedy3@boi.com)
Published: 12 March, 2020