PwC's Owen McFeely asks what will the 'new normal' look like for retailers and what actions can they take now to set themselves up for success?
It is highly likely that we will see a 'new normal' for the retail sector that is vastly different to what we were used to prior to the Covid-19 pandemic. With reduced consumer spending power, new consumer habits and the likely continuing need for social distancing, retail businesses will for some time likely be operating in a very different environment.
Shopping will be very different. The retail industry will need to understand, interpret and adapt to new emerging consumer behaviours. Trust will play an important role for consumers in their choice of retailers, brands and shopping destinations.
"Physical stores will continue to play a critical role for consumers albeit their role will change and need to adapt"
Online has grown and is likely to become a more popular shopping channel with both retailers and brands needing to scale their online capacity and capability.
However, with the in-store shopping experience remaining important, physical stores will continue to play a critical role for consumers albeit their role will change and need to adapt.
Retailers will need to consider the following five likely key trends when planning their recovery roadmap:
Social distancing will likely continue for some time
New online shopping habits will continue to grow
Value and price will become a key driver of customer loyalty
The store offering, shop layout and operations will need to adapt
Supply chain risk, including delays and stock outages, will continue
1. Plan for safe shopping
Trust, hygiene and social distancing will become key factors in store choice, especially if these new measures remain in place for a prolonged period of time. Consumers are likely to start to build social distancing delays into their shopping trips which may become less frequent as they seek to minimise time in public places.
In addition to shopper safety, retailers need to focus on product availability as customers seek out easy and hassle free shopping opportunities. Store layouts may need to change to allow for extra customer space. This will create operational issues including the replenishment model, but the key is creating a safe environment for both customers and employees.
2. Build for greater online capacity
Online sales have experienced significant growth since the outbreak of CovidD-19 with this trend likely to continue as stores start to reopen. This online growth will drive operational challenges including range assortment, warehousing and distribution which all need to be planned for now. With poor trading results across March and April, Christmas 2020 will be even more critical for retailers therefore planning for these new normals cannot be ignored.
Many retailers have quickly grown their online presence and are learning first hand how to manage this new sales channel. However once the operational aspects are mastered and adequate volume growth is built in, the customer experience must then become a key focal point. From social media optimisation, data driven customer profiling through to secure payment methods, those new to or growing their existing online platforms need to focus on both operational capacity and capabilities.
3. Plan for the financially-constrained shopper
With job losses across all sectors, consumers will face a period of restricted spending. This will change the way they shop. With tighter budgets and the potential impact of social distancing, consumers are likely to seek better value from their weekly shops.
Those retailers who have been closed in recent weeks may be sitting on seasonal stock which needs to be quickly cleared once their doors reopen. This creates an opportunity to engage with consumers via their online stores or more importantly by driving shoppers back into the stores albeit recognising that shoppers that do return will likely place safety high up in their store selection process. Whilst value remains a key driver of footfall, the new safety paradigm cannot be underestimated.
4. Reassure consumers as they emerge from lockdown
Memories from the lockdown will linger with consumers likely to be cautious about their shopping. Consumers will want to shop where they feel safest, and trust will play a key role in their decisions. Product packaging and traceability are likely to form a bigger role in the buying decision as shoppers look for safe product choices. Interaction with store colleagues is likely to be different as social distancing changes the way we engage with store colleagues.
However, retailers still need to create a safe shopping environment without compromising customer experience. Retailers will need to examine how they offer services like fresh food counters, checkouts, changing rooms and beauty treatments to ensure they create a compelling reason for consumers to shop in their stores. Click & Collect when well executed is a useful approach for driving shoppers in-store and it can support those where safety is high on their agenda.
5. Plan for ongoing supply chain disruption
The grocery sector has had to adapt quickly due to strong demand growth. Food producers have had to be smart about their operations and have therefore reviewed ranges and limited production to the most popular items as necessary to meet demand growth.
However, products with longer supply chains may see delays set in, with restricted commodity availability and longer transport times. Particular focus on products sourced outside of the EU and from countries in total lockdown will be needed. Supply chains regarding seasonal stock needs to be assessed and particularly with the arrival of autumn/winter ranges looming fast. With inbound supply chains subject to risk as the industry heads for the busiest half of the year, full scenario planning is critical for retailers.
The future is unclear. Those retailers and consumer goods companies that invest time to understand the complex customer sentiment and plan accordingly are those are those most likely to survive and win in the difficult months ahead.
A return to normal shopping is unlikely in the short-term, but shoppers will need and want to engage with retailers, albeit in different ways. This period before consumers start to travel again is critical for retailers to take the time and plan for the likely potential scenarios.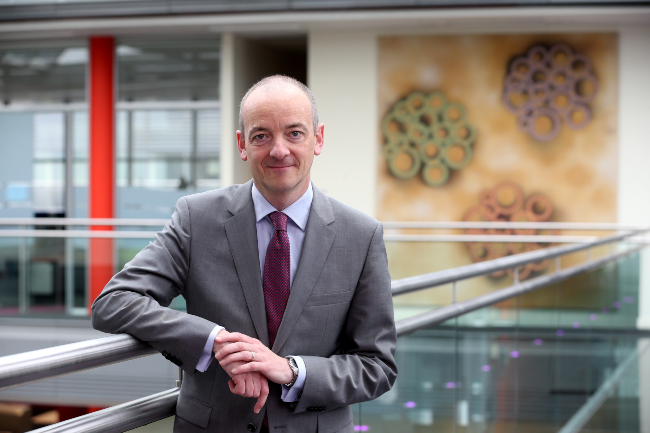 Owen McFeely is a director in PwC Ireland's Retail & Consumer Practice. He works with a broad base of clients across the retail and consumer sector having over 20 years of experience in food retailing and wholesaling gained across the UK and Ireland. Having held senior management roles within the food wholesale sector in both operational and business change capabilities, Owen has a deep understanding of the issues facing the retail and food sectors. He is a regular commentator on the business of food and retail.
Published: 29 April, 2020