With multiple phases of 'new normals' key decisions for future workforces are now needed says Ger McDonough from PwC. One thing is for certain, work will never be the same again.
It is clear that a return to normal working conditions will not happen in the short term. Instead, organisations face multiple phases of "new normal" as restrictions are modified with resulting impacts on both the volume and nature of work carried out.
The working environment we return to after the crisis will not be the same. Many old assumptions of how work needs to get done will have been completely dismantled. At the same time, the crisis may produce some very positive effects from a workforce perspective.
"Who are the key influencers and leaders leading the activation of and engagement with your return-to-work strategy?"
What will it take to get your business moving again? Returning to work is a complex problem, with many questions to consider, especially from a workforce point of view. How can you ensure the health and safety of your people? Can all of your staff come back to work at once, or should their return be scheduled? What will it cost to bring people back to work?
The impact of Covid-19 might vary across your different business units, and return-to-work timelines may differ substantially. This applies not just in your local location but across the jurisdictions you operate in.
Preparing for recovery and readying for return to work
There are a number of key decisions to be made across four areas as you prepare your return-to-work strategy in line with Government protocols.
"Your task force should operate alongside a transition office which coordinates your return to work response and promotes welfare, compliance and efficiency throughout that process"
Before you do, you need to set up and mobilise a return-to-work task force. Who are the key people who should be involved in the task force? Who are the key influencers and leaders leading the activation of and engagement with your return-to-work strategy?
They should design and facilitate a return-to-work strategy workshop that includes the input of key stakeholders from every part of your business. It should also include inputs from the workforce, accounting for their concerns and considerations as they begin to think about coming back to work, and what steps can be taken to alleviate or mitigate those.
Your task force should operate alongside a transition office which coordinates your return to work response and promotes welfare, compliance and efficiency throughout that process. Their considerations should include reviewing the effectiveness of your Covid-19 response to date: what has worked well, and needs to be replicated going forward? They will be responsible for executing and managing your return-to-work strategy, as well as monitoring and measuring the progress you have made so far, and the distance you still need to travel as your business returns to work.
Key decision criteria
The task force and transition office have decisions to make across a range of key criteria:
Health and safety considerations and concerns
Ensure compliance with Government and HSE guidelines
Consider EU privacy legislation for tech solutions
Ensure the work environment is safe and sanitary
Establish protocols for the use of shared equipment or workspaces
Evaluate appropriate medical protocols to form part of a return-to-work process, such as anonymised temperature checks
Review environment, health and safety and emergency protocols to align with HSE guidance
Types of work and sequencing the return to work
Identify critical or contractually obliged services and related roles
Identify roles that require interaction with other people (on-site or field), or with shared technology or machinery
Understand where risk and compliance issues are magnified if work is not managed on-site
Assess where productivity decreases significantly if work is performed off-site
Cost and revenue implications for return
Understand costs incurred or saved in bringing people back to work – what are the additional on-site security, cleaning fees, PPE costs involved?
Identify and stand up new revenue streams or expand existing offerings; are new products services more appropriate, viable and deliverable in the new environment?
Plan for fluctuations in typical business demand during the COVID-19 recovery period
Worker needs and preferences
Assess employee welfare and mental health in the current climate, in person where possible
Understand your workers' personal situations—childcare, financial—and any implications of those factors on their productivity
Assess workers' attitudes towards health and hygiene in the current climate
Evaluate comfort with remote working and perceived effectiveness of collaboration tools or remote ways of working
Consider your internationally mobile workforce and business travellers, where are they based and how can they return-to-work safely?
Creating a return-to-work transition plan
Your transition planning should account for every possible eventuality and impact that COVID-19 could have on your workforce. From the way you bring people back into the office if at all, to the configuration of the workplace and ongoing health and safety measures and procedures, your plan needs to be robust, flexible and capable of being reconfigured at short notice. You should also consider establishing an incident management team, tools and processes in case of further limitations or restrictions caused by the coronavirus crisis. These may involve subsequent stipulations coming from the Government and the HSE/HSA about workplace safety.
Four actions you can take now as you plan the return to work
1. Establish a return-to-work task force
Identify your internal leaders and stakeholders who will lead mobilisation of your return-to-work response. They may already be in place managing your response to the crisis, so consider if they need to be redirected or replaced in those roles.
2. Establish guiding principles for the return-to-work transition
Work with your task force leaders to identify the primary goals of the return-to-work transition. Consider what that experience will be like for your employees and stakeholders. Identify their priorities and major areas of concern, and ensure you have answers to their questions.
3. Conduct workshop to launch return-to-work planning
Design and facilitate return-to-work strategy workshops with your return-to-work task force to address your employee and stakeholder concerns and considerations.
4. Create a rhythm of continuous scenario planning
Conduct scenario planning on an ongoing basis to help you understand what a return-to-work may look like. Consider the impact on your capacity and operations in the event of a surge or drop in demand, as well as the risk of a re-imposition of COVID-19 restrictions by the Government.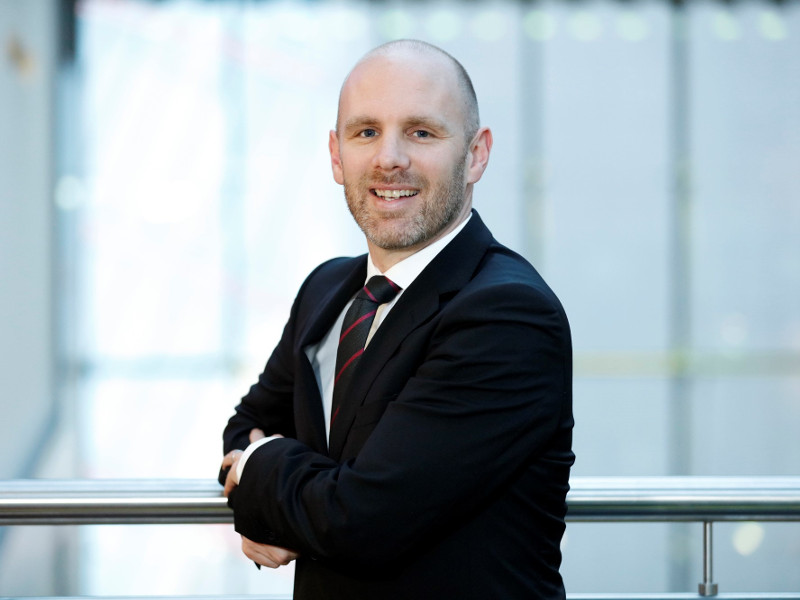 Ger McDonough is a Partner in PwC's advisory practice where he leads its People and Organisation consulting team. With nearly 20 years' experience in consulting, Ger works with Irish and international clients helping solve their people and talent-related challenges, leveraging people analytics and preparing for the workforce of the future. He helps clients implement organisational transformation, improve workforce performance, develop and reward talent, enhance culture as well as manage human capital risks. Ger is a member of the Institute of Management Consultants and Advisors in Ireland.
Published: 25 May, 2020