Emma-Jane Leeson crafted the series of popular Johnny Magory Books for children. She is participating in the Showcase Ireland 2021 Virtual Showrooms event from 25 to 29 January.
Showcase is one of the industry's largest international trade fairs where designers and craft makers provide a choice of contemporary and heritage collections, offering innovation, quality, sustainability and a distinctive point of difference to retail buyers from across the globe.
Showcase Ireland is an initiative of the Design & Crafts Council Ireland and is supported by Enterprise Ireland and the Local Enterprise Offices. View the Digital Catalogue here
"We have over 70 stockists in Ireland and the US and hope that Showcase 2021 will aid us in growing our presence and sales globally"
Growing up in the countryside meant that Emma-Jane and her siblings spent most of their childhood exploring the outdoors and natural environment around them.
Creating Johnny Magory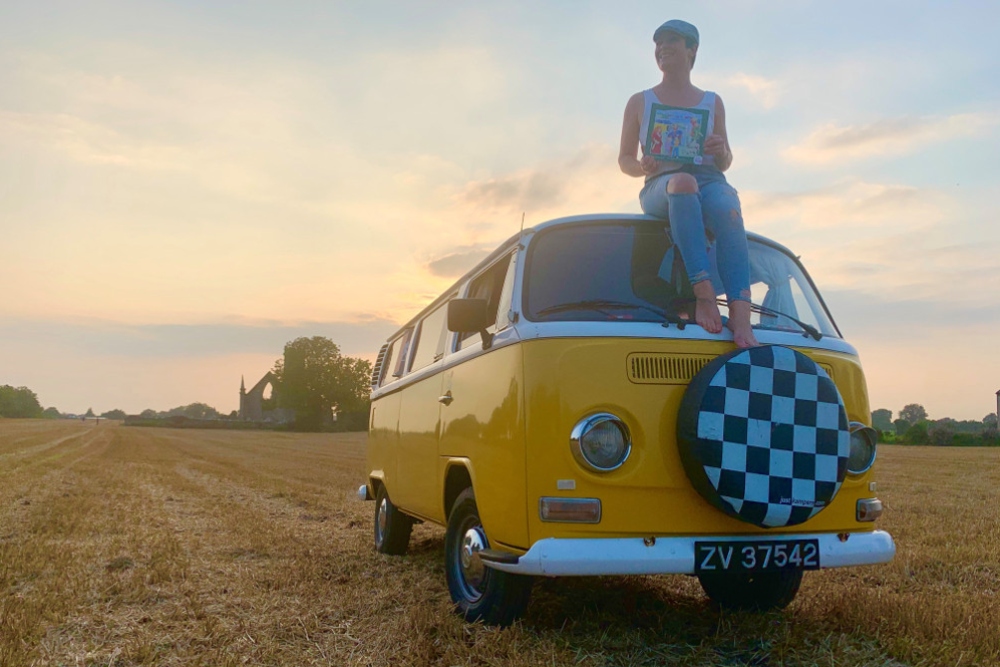 Each night Emma-Jane Leeson's father would tell "a story about Johnny Magory" – usually derived from the adventures herself and her siblings had gotten up to that day!
Many years later, following the birth of Emma-Jane's first daughter Lily-Marie, she began jotting down her father's stories. Her mother encouraged her to "do something" with her stories and so Emma-Jane self-published her first book whilst still working full time in one of Ireland's biggest corporates. Emma-Jane continued to self-publish more adventures and the popularity grew from strength to strength from there.
Emma-Jane left her full-time job to pursue Johnny Magory as a business and the book series is now becoming a brand for all things children, outdoors and exploring Irish heritage and culture.
Tell us about yourself and your business story?
I wrote a book as a passion project Johnny Magory in the Magical Wild when working full-time in the corporate world. I left Kerry Group in March 2019 to pursue it full time as the popularity of the series had grown and I was ready for the challenge to make it a business. We now have eight books, a range of eco-friendly toys and online courses to help others create and self-publish their own books.
How has Covid-19 impacted your business?
Initially we lost all of our face-to-face events such as Bloom, Kaleidoscope, Laya City Spectacular and also our school and library visits. We quickly adapted to offering our courses and workshops online and concentrated on social media to meet the needs of our customers. This resulted in our best Christmas period to date and our brand growing thanks to national and regional coverage.
How have the Local Enterprise Offices supported your business?
The support of LEO Kildare has been paramount to the business success. I initially did the 'Start your own business' course then availed of the Trading Online Voucher in 2019. The LEO Business Continuity Voucher at the beginning of the pandemic was a lifeline and helped me focus and grow the business. Also visiting Boston with the LEO and Kildare Chamber was amazing helping us break into the US market with stockists on the east coast with thanks to their grant. The mentoring and support since day 1 has helped my confidence and furthered my knowledge of running a business.
Any other news updates you would like to share?
There are two of us in the business (myself and Amanda Delaney) and we are continuing to create and publish new books, toys and online courses. We have over 70 stockists in Ireland and the US and hope that Showcase 2021 will aid us in growing our presence and sales globally.
Main image: Emma-Jane Leeson
Published: 22 January 2021