We came across Little Dinners through the judging process for the 2019 National Enterprise Town Awards.
Little Dinners is a family owned and run business established by Susan and Bernard McQuaid in spring 2000.
The company prides itself as being 'the country's most innovative, passionate and quality driven provider of balanced and nutritious children's meals'.
"We are little dinners and we are based in Rathdrum. We provide meals for creches and schools across Ireland and we are increasing working with afterschool facilities," says Susan McQuaid.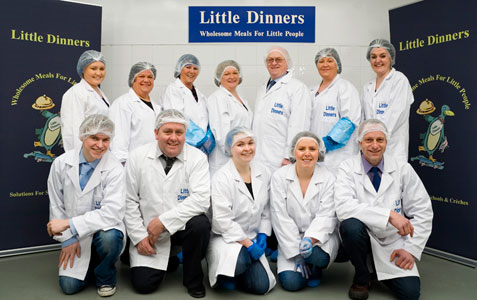 Despite officially launching in 2000, they company was actually operating the year previous from the McQuaid family home, before deciding it was time to work full-time on the idea.
"We literally started from scratch with nothing and it was just ourselves initially, before we started hiring staff. As the business began to grow, we were giving two options; to either stay in Rathdrum or move to Dublin city centre. We chose to stay in Rathdrum and it was the best decision of our lives."
The company now employs 25 staff and continues to grow by the day. "The staff are brilliant. All of our staff, bar one, lives in Rathdrum and it's a great team," added Bernard McQuaid.
The company started out producing roughly 60 meals a day and they are now feeding somewhere in the region 9,0000 children every day and play a hugely important role in communities right across Ireland.
By Stephen Larkin
Published: 2 December, 2019