Owen Clifford, head of retail sector at Bank of Ireland, looks at why the physical store is so important for retailers and why investing will drive sales up.
As technology continues to evolve, the future of the retail sector is much debated. The reality is that retail is forever changing and whilst trends and preferences are cyclical, the delivery of a consistent, excellent customer experience remains at the core of all successful retail businesses.
Retail is part of our culture; the concept of the marketplace in varying forms and manifestations can be traced back to Ancient Greece and Rome, where the marketplace was a centre for human interaction and building meaningful customer relationships.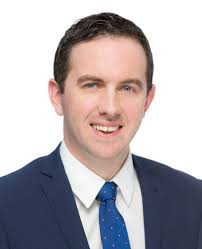 We visit physical stores not just to shop but because they offer an escape from our busy lives and an experience that on-line shopping cannot replicate – seeing, smelling, testing products, speaking with knowledgeable staff and engaging with others in-store.
It is this core principle that underpins the future of the physical store. Successful retailers know that their stores need to reflect the vision and values of their customers, creating a positive experience and a relationship based on trust.
Technology is not a threat to the physical store and will never replace the human aspect in retail. Progressive retailers are embracing technology and driving an omni-channel approach within their stores for the benefit of us, the customer.
Numerous international reports point to three key areas for customers in visiting a store and more importantly re-visiting the store – the 'boomerang effect', as outlined so well by the late Feargal Quinn. These three pillars of customer engagement are excellent service and standards, accessibility and price.
I have visited over 250 family owned retail businesses throughout Ireland over the past two years and I continue to emphasise the importance of a balanced customer engagement strategy for their business that encompasses all three pillars.
Progressive retailers recognise that regular investment in their store is a fundamental element of creating an excellent customer experience. Our own data shows that leading retailers are investing amounts equating to five to ten weeks of turnover in transforming their stores every two to four years. This equates to 10% to 20% of an individual store's annual turnover performance. A robust investment plan draws on feedback from existing and targeted customers, employees and suppliers. It's a holistic, interactive process ensuring that the retailer remains engaged with the customer and the wider community.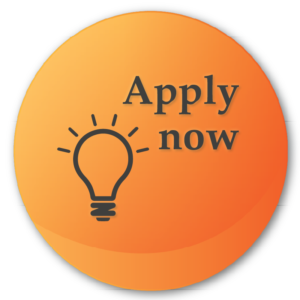 Smart retailers know that a well-planned investment strategy can deliver recurring, significant return on investment. To quote Don Draper from Mad Men, "Success comes from standing out – not fitting in." However, I also have witnessed retailers spending six figure sums on store revamps and not receive any uplift in sales or margin.
Without a strategy that has planning and constant evaluation at its core, a revamp will not deliver an appropriate return on investment for the retailer.
Leading Irish owned brands such as Supervalu, Dunnes Stores and Elverys Sports are continuously investing in their stores, people and offering to deliver an excellent customer experience. They have not succumbed to new competition or the threat of online – instead of dying, they continue to be re-born and re-imagined every day, every year, every decade.
Commentators signalling the death of the bricks and mortar store are driving a negative storyline in respect of the SME retail sector at present. The physical store will continue to play an active role in the retail sector – as opposed to standing alone – it will now form one strand of a fully integrated physical, online, frictionless distribution model. The future of retail is bright – let's all continue to enjoy the experience.
By Owen Clifford
Owen Clifford is head of retail sector at Bank of Ireland and is responsible for the continuing development of the Bank's growth strategy in this area and has actively supported leading retailers and stakeholders in the sector to grow and develop their business in a sustainable manner.
Published: 25 February, 2020