One thing is nearly sure in business; there is going to come to a point where things go drastically wrong, and you will need help to survive. Here are three such stories.
The fifteenth mile of a marathon. Three days into redecorating the kitchen.
There are many times when we can feel like just throwing in the towel and giving up. This is especially true for entrepreneurs who are trying to grow a business. The stages between establishing your company and becoming the next Mark Zuckerberg are some of the most stressful and challenging times in your life.
We spoke to three entrepreneurs who shared the most stressful moments they encountered while building their businesses.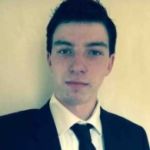 Laurence Ridge – Splitter
Laurence Ridge, managing director, at Splitter HQ knows how things can change in a second. Tragically, in March 2016, his business partner and best friend passed away. Laurence was just about to take over 50% of the business but was relying heavily on the support of his partner. While he floundered in a state of shock and denial for a few months, Laurence eventually decided to take over 100% of the business in July 2016. But things were far from perfect.
What had happened?
By July 2016, a lot of things had expired – domain names, support systems, and even the website hosting. Due to this disruption, 80% of his customers had left. Splitter had lost some big accounts.
How did he fix it?
Laurence decided to refocus and restructure. He cut back on marketing spend, looked at where he could cut other costs, and perhaps most importantly, looked at where he could start to gain revenue. Fortunately, a Portuguese betting company signed with the company in September and Lidl Denmark joined in December 2016. These wins massively helped both the business and himself, get back on track.
He also reached out to successful entrepreneurs for guidance and advice. He found that speaking to other business owners was a huge help – if he ever needed some advice, it was only a LinkedIn post or text message away.
Lessons learned: If things go awry, it's okay to take some time to slow down, take stock and start again.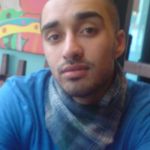 Saj Devshi – Loopa
For any entrepreneur to thrive, they must keep churning out good ideas. Unfortunately, this can become distracting and, ultimately, exhausting. Without focus, entrepreneurs can quickly become worn out trying to cover too many bases. With so many plates spinning, it's almost inevitable that things will start to become undone. For Saj Devshi, this story is all too familiar. His business, Loopa, currently serves over 550 schools and 13,000 students (and growing) every year. However, reaching this point wasn't straightforward – he almost gave up twice, before finally managing to get a break.
What happened?
He knew he wanted to have his own business but after launching, and closing, some importing companies and starting an online business, which subsequently failed, he was near breaking point. By his admission, he had become obsessed with making a business, any business, succeed and was focusing too much on finding something that would work rather than looking at his talents.
How did he fix it?
It took a fresh pair of eyes to see what he couldn't. From his previous attempts at creating an online business, he had taught himself design skills, and he was able to build a website from scratch. His brother suggested that he focus on something he loved. A few years prior he had written some extensive revision resources for students as he self-taught himself from home. Those resources became popular, and his brother suggested that he should monetise this in some way. And so, Loopa was born.
Lesson learned: Focus on the things you're good at, not the ideas you think will make a quick buck. Don't be afraid to ask those around you for advice – outside perspective could be just the encouragement you need.
READ MORE: You may need a mentor to help survive and grow. Book one now.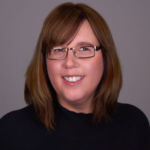 Nicola Coppen – Diligence
Starting your own business involves a lot of paperwork, and some of the most important paperwork includes sorting out your tax affairs. Oh, the joy. In some industries, there are excessive tax regulations and formalities that must be adhered to before you can even think about taking on your first contract. For Nicola Coppen, managing director at Diligence, a specialist project management firm, it was this bureaucracy that almost put her out of business before she was even truly in it.
What had happened?
When setting up her business, Nicola hired an accountant to take care of all the corporate and tax-related affairs. All the stuff she didn't understand. The problem was, neither did the accountant. Despite it being their remit, seemingly obvious things – what would qualify as an operating cost, what could be claimed as an expense, and even asset purchases, were not advised and the result was a massive corporation tax bill. Even worse, due to the length of time the accountant took to prepare this analysis, there was only a matter of weeks between being advised of the amount due and having to pay the bill. Diligence's business nearly went under.
How did she fix it?
She had booked onto a business workshop, and while there, she admitted that she was considering closing her business. After explaining what had happened, the other attendees made her realise that she did not have a failing business on her hands but she had merely hit a bump in the road. She decided that the ethics and values she wanted to achieve through Diligence would become her priority rather than the temptation to take a quick exit. She also hired an operations manager, who not only supported her, both practically and emotionally, but was also someone who could help shoulder some of the responsibility of the business.
Lessons learned: Business costs can be scary. Take some time to learn about them and demystify the stigma around tax and corporate affairs.
Just remember
For all three of these entrepreneurs, taking some time to step back, evaluate their situation, ask for help, and try something new, helped them to turn their business around.
ThinkBusiness has plenty of advice for up-and coming entrepreneurs in our case studies section, which features various business owners and the challenges they have faced. Sign up for our monthly newsletter to keep informed.
Article by Niamh Linehan.