Irish wool local business GreenerMe on surviving Brexit and the Covid-19 crisis and marking 12 years in business. Its founders Tom and Breda Gibney talk to Ekaterina Voznesenskaia.
The Irish wool has always been recognised as a unique and valued natural resource, environmentally friendly and highly beneficial for the green economy. Over 5m kg of wool is produced in Ireland annually, and it can be a big financial benefit to Irish sheep farmers and Irish local businesses when harnessing its full potential.
GreenerMe is an Irish small wool company founded by Tom and Breda Gibney from County Meath.
"The natural route has always been the best route for us"
Tom and Breda have always been looking for natural things, and it was the love of wool from both their parents, love of nature, planting and gardening – all this has shaped their life path and motivated them to put this love and passion into their own wool business.
"We were always looking for something natural, something that didn't have chemicals. We liked going to shows, both in the city and around the country, to see what was new in the market. It turned out that we were at the Ploughing [Championships] one day, and we discovered a man of our own age. His name was Roger, he was based in Harlech, Wales. Roger was doing wool duvets that was relatively new here in Ireland going back twelve years ago."
Tom and Breda were interested immediately and they decided to buy duvets, pillows and mattress protector for themselves to try them out. Several months after buying their duvets, they got a phone call from Roger, he was interested in selling duvets in Ireland.
"Roger was making wool from Wales, Welsh wool. And we said: 'Wouldn't it be nice if we could do Irish wool?'"
"What happens now is that we buy Irish wool, it is sent over to England, because there are no washing facilities for any quantity of wool here in Ireland," Tom explained. "It is sent over to England for washing and it is washed naturally. It goes then to Roger to Harlech, and he makes duvets for us, and we have here. That is how it was born."
When you just started your business, what opportunities and what obstacles did you see?
Tom: It was one thing getting duvets made of Irish wool, but there was another thing selling them. We decided to be doing shows. There was no point of opening a shop in Dublin because of costs, and we would be restricted to Dublin, because we had to advertise, and we had to get it known.
We chose agricultural shows to try to hit communities that were producing the wool. Our business grew from there. It was our love of wool, and we always say to people at shows that we loved wool and it found us at the National Ploughing Championship. There is a sort of a day out for the rural community, and there is a lot of eating ice cream, and a few drinks, and all the new tractors. It was fun.
At the shows, in particular at one show in Wicklow, we had a long tent, where you have the sheep, and the next piece you have the sheep being sheared, and the next piece you have the fleece being washed, and then you have two women cleaning the fleece, and then you have them carving wool, and finally at the end you will find ourselves with all the products.
"We always say to people at shows that we loved wool"
We have been doing a lot of conferences around the country, and we do the retired nurses conferences, and the country women conferences. And all the people at these conferences just love to see us, because the wool is very much part of their lives. It is interesting for farmers, in particular for young farmers and young farmer's wives, as although it might be on the farm on the sheep, it is great to see that it is the end result.
That is the way our business has been growing. We have seen a lot of hotel quality products like duvets, pillows and mattress protectors coming from England, and they would set up not far from us. Some of the customers would be walking past our stand, and some would stop and listen to our story. We would give them a leaflet, and they would have come back a following year or two years after, and would have bought ours. They had to dump the hotel quality duvet, as it never disintegrates, whereas wool breaks down, it is biodegradable."
"People love the social element, and it will come back again. It will be the area that will hopefully take us to another level"
What differentiates your business from other wool companies and what helps you build the reputation in the market?
We both like talking to people, and we are known country wide that we are very personal with a customer. People open up with us. What we sell, we stand over, and our customers like that. We never turn around and push a sale. People might need to think about it and we might not see them until next year, but there is always a customer coming back, and they tell their friends."
We deal with a lot of customers where the family suffers badly with asthma. I always say to them: "Have you ever stepped back and looked at your house and looked at your bed? Do you always have eight hours sleep every night?"
We always put the wool out, and people can see this and touch it, and children would notice this all before their parents. They would come over, rub the wool and put a hand on the pillow, because it is very tactile. The softness in it always puts you asleep, and children feel it. We have a lot of customers that have children, and a lot of them have issues – they are hyper in different way, but the one thing that calms them down is wool, wool on their bed.
It will bring children with a different end of it, and what they sleep with and what they wear, rather than plastic or synthetics, petrochemical industries that are involved in the manufacture of all of this.
What wool products are in particular in demand by your customers?
As we developed, the first thing we took on were the throws. We had the duvets and the throws because they complemented each other. The throws and the simple things like the slippers help us. They draw some people that may never look at our duvets, and people who look at our duvets turn around and would be delighted to buy one our Donegal throws.
We don't want too many items, but there are also items as gifts, and we found at Christmas and Easter indeed, coming up on the 14th of February Valentine's, people always remember us. All the items we have are very sensible, they are needed in the home, but they can also be a gift, and it is all wool.
How has Covid-19 impacted your business and how have you been handling these challenges?
Covid hit us last March, almost a year ago. And we were booked in shows for the whole of last year 2020, and we had to say "What are we going to do?" People remembered us at shows, and we got orders. It is word of mouth, because if you buy, you will tell a friend of yours. It is certainly not like when we were on the road, because sales have dropped somewhat.
Shows have brought us where we are now. It was very social. Give it a year or so, and we would enjoy again going to the Ploughing shows, or Galway shows. People love the social element, and it will come back again. It will be the area that will hopefully take us to another level.
Has Brexit affected your business and brought any trade challenges?
It is not healthy, but it is not stopping us. We had looked at this coming in the last couple of years, so we had put in place the mechanism that we thought might help. Some did, and some didn't. We are still getting our wool over to England, it is still being washed. But we are finding it more expensive. Obviously, we have charges now bringing it in. Whereas before I could ring Roger, and the duvets should be here in about two days, now it is talking a good seven days.
What we are finding is that we are getting much more interest from the continent and around the world, simply because we are still part of the EU. We can sell to Germany, Spain, Greece, Denmark, Finland, and there are no charges. A lot of Irish people have their homes in Spain, in Portugal and in Italy, and they would get a light weight duvet from us and bring it over there, and people would see it and hear, and the word spreads that way. It is word of mouth again."
"People like the idea that we are small, we are artisan"
What would be your advice to the businesses which might be experiencing difficulties now?
I know things are much different with Covid, but there is light at the end of the tunnel. It is important to look at where you are going in the business, and if you do experience difficulties, you have to go head-on and deal with them.
I think we can all get through this. We came through the financial crises ten years ago, we have come through several crises in our life time. You look back – today comes and today will go. So you are trying to make the best and look forward to the future.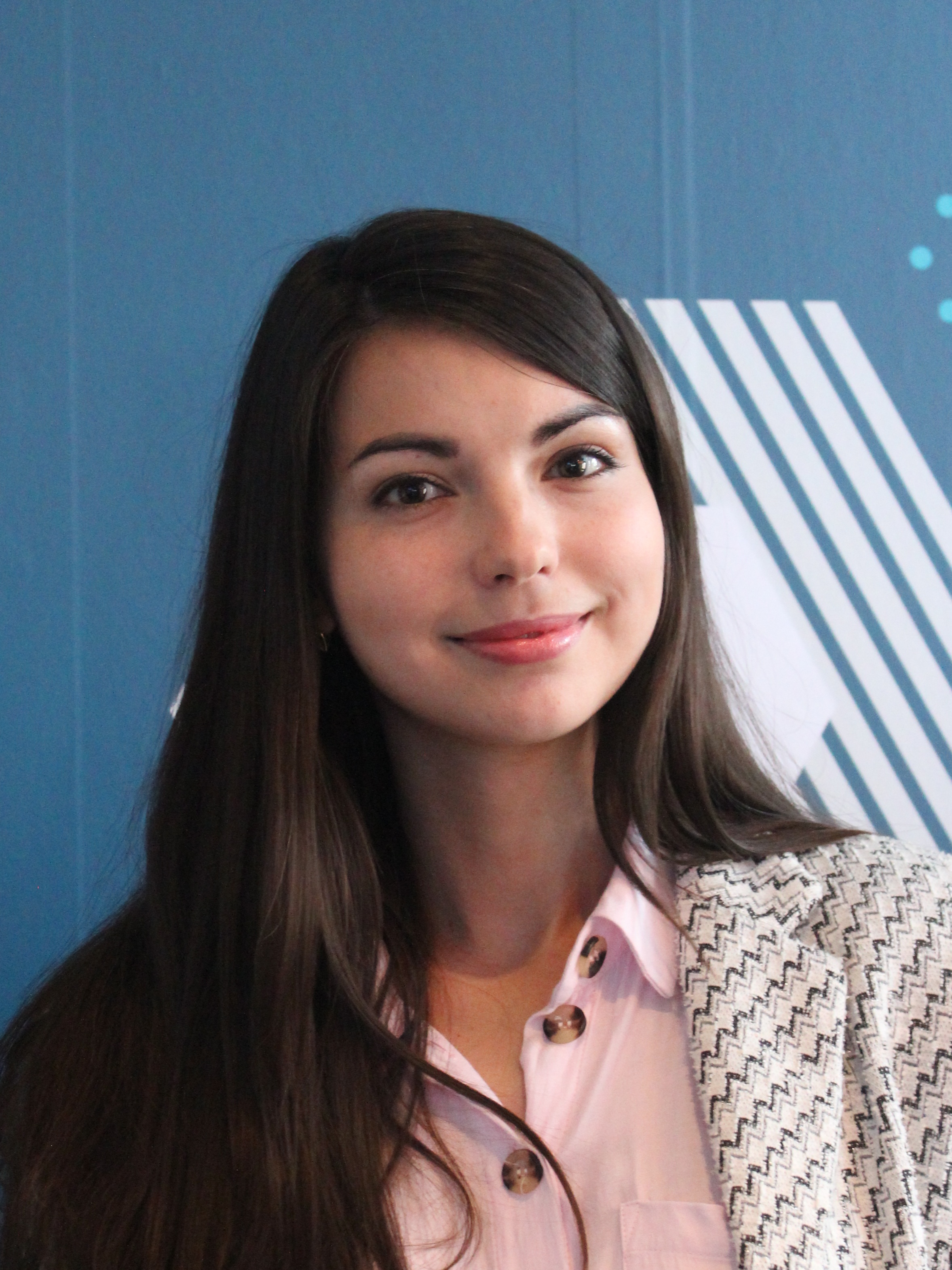 Interview by Ekaterina Voznesenskaia
Published: 2 March 2021