Roisin O'Shea, head of Food & Drink sector for Bank of Ireland, has put together a checklist of best practice for food and foodservice businesses in these challenging times
The importance of the food industry to national wellbeing has been underlined by the priority given food workers and grocery retail in the current situation.
Ireland is fortunate in being one of the most food -secure countries in the world – second overall in a recent survey of 133 countries.
"Allocate time to plan for what a post-Covid-19 world will look like"
While the sector as a whole has not been affected as severely as industries such as hospitality or tourism, nonetheless food companies have had to adapt to the new reality and take steps to ensure the survival of their businesses.
Here is a checklist of best practice for food businesses during the Covid-19 crisis:
Staff Safety and morale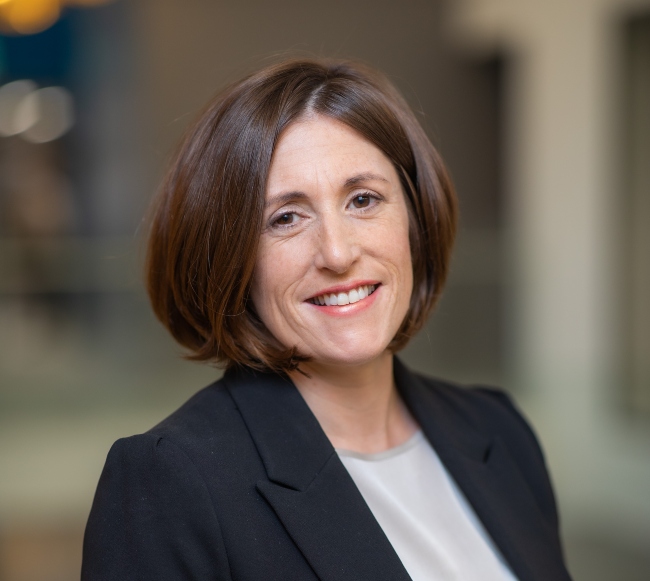 Roisin O'Shea, head of Food & Drink Sector at Bank of Ireland
Staff safety should be the number one priority for any food business and never more so than at present. The excellent food standards that are synonymous with the Irish food industry mean that hygiene, particularly around hand washing, is very high.
However, additional distancing should be put in place to facilitate social distancing guidelines. This may mean modification to current processes – up to and including the provision of perspex screens or the slowing down or decoupling of production processes or running extended shifts. The FSAI (Food Standards Authority of Ireland) has updated guidelines around food preparation and Covid-19
Stagger break times to ensure distance is maintained.
Recheck staff details so swift contact tracing can be put in place in the event of a case, particularly if this should occur out of hours.
Communication is paramount. For production sites where different languages are prevalent consider whether adaptations are needed to get the message across. As many office staff or now working remotely, it is important that managers retain regular daily and weekly touchpoints to identify any issues.
Lastly, look to reallocate staff from non–essential areas to cover additional demand where possible. For example, salesforce covering foodservice channels should be moved to retail.
Supply chain
While food inputs have been prioritised and are not subject to transport restrictions across Europe, it is inevitable that there will be a slowdown in the supply chain.
Therefore, it is prudent for companies to increase their current stocks to cope with any possible issues.
All elements of the supply chain should be reviewed so there is a good understanding of their actual country of origin not just the intermediary who supplies them.
Alternative suppliers should be put in place now, to cope with any timing issues should they arise, between different countries experiencing different levels of Covid-19 lockdown.
Stock management
Companies dealing with the grocery market have challenges in keeping up with demand. Therefore daily stock meetings are needed to ensure best allocation of stock, along with manual review of larger orders before they go through to despatch.
Advice for foodservice-oriented companies
Adjusting to the reality of a drastically reduced foodservice business, will impact differently on each company and therefore will require different approaches. Some businesses have started to develop a direct to consumer channel; this may be more or less successful depending on their user interface, marketing and breadth of offering. It may be helpful to pool resources with complementary companies on a regional basis – something the Tipperary food producers' group are trialling at present.
Other companies are reviewing their offering to see whether it can be repurposed for retail – this may involve repackaging. If this is not something you can do it might be worth talking to some specialist food repackaging companies who are skilled in this type of outsourced repack. If you don't have retail relationships in place, consider approaching a retail distributor.
Some of the UK grocers are currently trialling catering size packs. The British Frozen Foods Federation has a platform on their site that links foodservice suppliers (including those in Ireland) with Grocers looking for stock in the UK.
It may also be worth looking at new channels, for example in the UK where home delivery is a more mature market and meal preparation businesses like Gousto and Drop Chef are reporting significant increases in sales.
Brand management
In times of crisis, consumers often turn to trusted brands. It is important that brands project the right tone and do the right thing. There have been some fantastic examples of corporate social responsibility – for example the Shed Distillery provided alcohol for sanitiser. Brands should consider whether they can contribute to helping their communities at this time, however they should be careful that it is a genuine attempt otherwise they risk damaging their brand equity.
Cash flow and cost management
Those supplying grocers have increased demand for products and should review their working capital to ensure their cash flow continues to be in a good place. For those experiencing reduced demand, government supports are there to help retain employees. However, they should also consider the SBCI loan scheme which has now been extended if there are new business opportunities arising that need development finance.
Food for thought
From a Bank of Ireland perspective, the impact of Covid-19 is being felt across all business sectors.. These impacts are leading to a number of financial needs for our customers, including the provision of emergency working capital, prioritising loan decisions for impacted customers, payment flexibility on loan facilities, and the provision of trade finance and foreign currency products. Please refer to our Covid-19 supports for business page.
This too will pass
Allocate time to plan for what a post-Covid-19 world will look like.
Covid-19 is accelerating developments in the tech space. With the widespread use of drones, will take-away and out-of-home bounce back into growth spurred by drone delivery?
Who are the new customers that will emerge from this – will the direct to consumer channel accelerate?
How will consumers be feeling when they emerge – will there be a return to nostalgia brands like the post-2008 crash.
If China emerges from the crisis quicker than the west are there more opportunities to increase exports?
Other food companies will be experiencing similar issues so this is a great time to reach out and make new connections.
Roisin O'Shea joined Bank of Ireland in 2019 as head of the Food & Drink Sector. She has held a number of senior commercial positions in both indigenous and multinational consumer goods companies including PepsiCo, Valeo Foods, Carbery, Boyne Valley and Robert Roberts Ltd. Her knowledge base spans end to end product development from procurement and new product development, to branding, marketing and sales achievement. Her most recent role was in the rapidly growing Sports Nutrition Industry. O'Shea holds an MBA from Warwick Business School and Post Graduate qualifications in Digital Business and Digital Marketing.
Published: 2 April, 2020