While often compared to the Tiger King, Joe Exotic, we find out there's so much more to Killian McLaughlin and his Wild Ireland sanctuary.
If you tuned into RTE last Thursday night, Killian McLaughlin, aka the Bearman of Buncrana, may be a name you are familiar with.
Having developed a passion for animals at a young age, McLaughlin studied zoology, before turning his attention to a career in law, however, that passion never diminished.
In October 2019, at the age of 29, the Buncrana man fulfilled his life-long dream of helping endangered animals by opening Wild Ireland, a 23-acre site in Burnfoot, Co Donegal.
As a child, McLaughlin would rescue injured birds and hedgehogs that he would find around his home and take them to the vet.
"I think all children are born with a fascination of animals," he says. "I was lucky that my parents were supportive and allowed me to have a few pets when I was growing up. I would often find injured animals around the garden, and my parents would cover the cost so that we could get them the help they needed."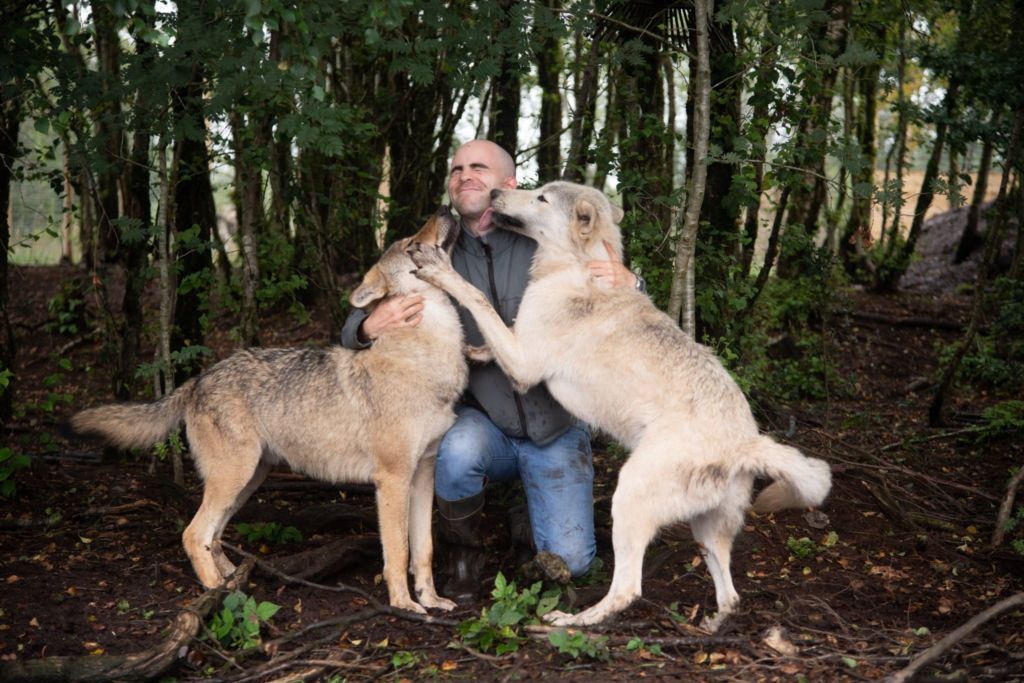 Despite most of his time being taken up on the sanctuary, the bearman continues to practise law full-time, and admits juggling both comes with its challenges.
"It's not easy balancing the two. Technology is so important to being able to fulfil both jobs. I have a secretary working in the office and we keep in constant communication to ensure we're on track with everything we are working on."
"Any time you stick your head above the ground, you're going to get people objecting to what you're doing"
When starting Wild Ireland, making money was the last thing on McLaughlin's mind, instead, the priority was to bring wild animals back to Ireland.
"Wild Ireland was never set out to be a business. It was always meant to be an animal sanctuary.
"I always wanted to work with animals in some way, and I had a particular interest in rescuing big animals, and with that I decided to focus on rescuing animals that were once native to Ireland.
"If you look at bears in this part of the world, they are always abused, neglected and mistreated and that is something I feel very strong about."
Prior to opening the sanctuary, locals expressed concerns and objected to the idea, but Killian believes the key to winning disgruntled people over is through education.
"Any time you stick your head above the ground, you're going to get people objecting to what you're doing, especially when you tell people you're bringing predators that haven't been on this island in nearly 3,000 years. So much of what I want to achieve is about education," he added.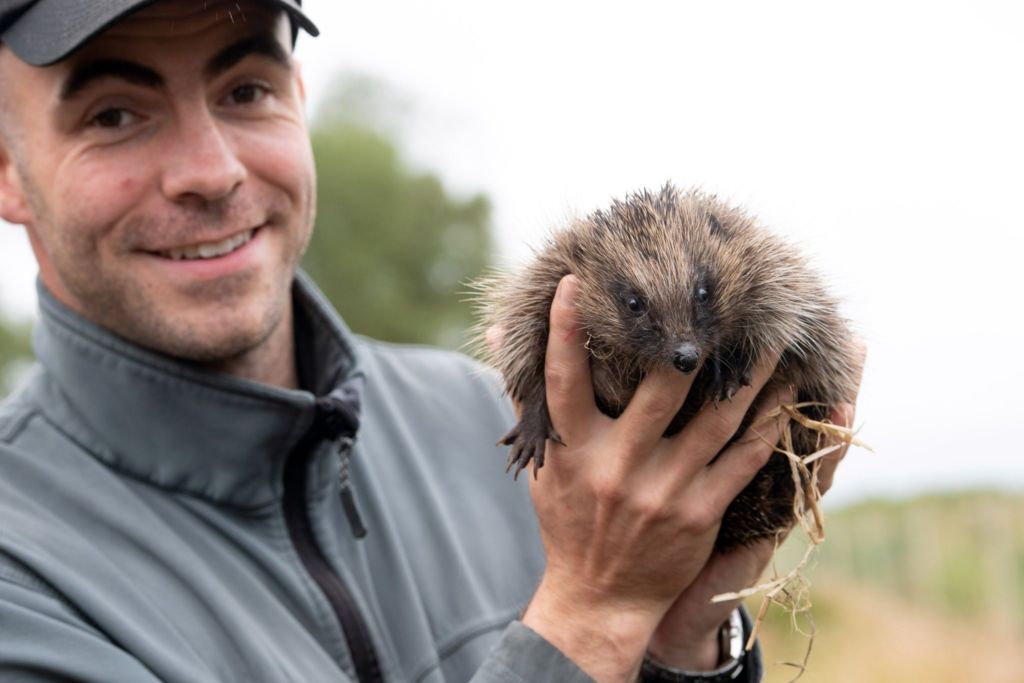 While reintroducing wild animals to Ireland is something hot on McLaughlin's agenda, he holds major reservations around Green Party leader Eamon Ryan's calls for the reintroduction of the wolves to help 'rewild' parts of the Irish countryside.
"The thought of reintroducing animals into the wild is just not possible. I know it was talked about last year with wolves, but it simply cannot happen.
"They have successfully reintroduced wolves into the Yellowstone National Park in the US, but that park alone is 2.2 million acres in size, whereas Donegal as a whole is just 1.2 million acres in size," he continued.
"So much of what I want to achieve is about education"
Wild Ireland sources most of its wild animals through its international animal rescue partners, and sadly, as McLaughlin admits, most of them were picked up from conditions fit for your worst nightmare.
"A lot of the animals we have would have been previously abused and mistreated. The bears were rescued in Lithuania were being kept in a tiny concrete cell in horrendous conditions which was covered in feces. It's such a good feeling being able to rescue them and place them in an environment where they can thrive."
Joe opposite
In March, Netflix released Tiger King: Murder, Mayhem and Madness, a series following the life of zookeeper Joe Exotic. The show highlighted a lot of controversial issues including the mistreatment of big cats in the US. To date, the series has been watched by a staggering 64 million households.
McLaughlin, who said he knew about Joe Exotic long before the series aired, has often been compared to him, and while he finds the comparisons amusing, he's quick to point out that the two are not alike.
"Most people tell me that I am the complete opposite of Joe Exotic. The Tiger King show on Netflix really blew up and we got to see a crazy character in Joe Exotic, but I think people are really surprised when they meet me. I think they often think we all have to be mad like him to work with wild animals.
"The human side of that story was tragic and the way he was treating the animals was horrific. Feeding lions and tigers processed meat from a bin is horrible, and then there was the issue with breeding animals, which should never happen in a sanctuary.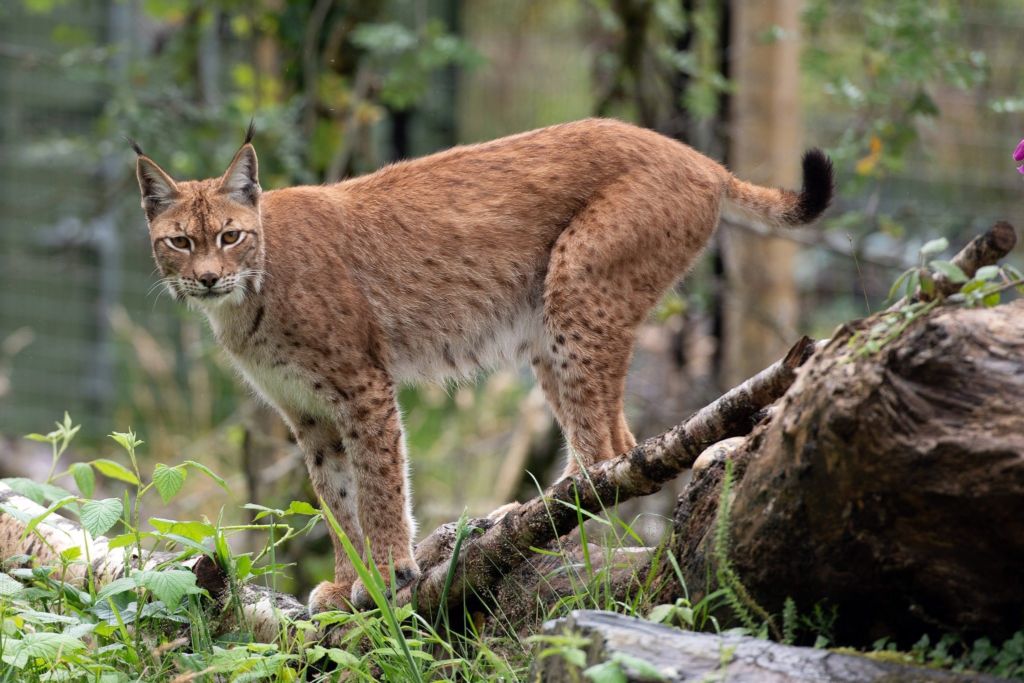 "I essentially rescue big animals from people like Joe Exotic. My bears were kept in similar conditions to the ones his tigers were kept in," he said.
But if there's one good thing that came from the Tiger King series, it was the highlighting of animals being abused and neglected, according to McLaughlin.
"I think if Joe Exotic did one good thing, it was showing people how animals are often treated. A lot of people woke up and took note of the abuse big cats suffer. The more people are aware and educated about this issue, the better it is for the animals in the long run."
"I essentially rescue big animals from people like Joe Exotic"
The Buncrana man also believes wildlife crime is a topic that is overlooked by people in this part of the world, but says the issue is as equally bad here in Europe.
"I think people assume it only happens in Africa and Asia, but it happens much closer to home. One of my monkeys had its teeth ripped out in a circus here in Europe. Every continent has this problem.
"I hate seeing people going to places like Thailand and are pictured sitting on an elephant or lying down with a tiger. Those animals are beaten and drugged, and it disgusts me. I'd urge anyone going to places like that to do a bit of research before going. Don't give money to people that abuse wild animals."
Passion over profit
Earlier this year, McLaughlin took the difficult decision to close the sanctuary before Covid-19 hit Ireland, and through his legal work, he was able to cover the costs of sheltering and feeding the animals during the five-month closure.
But the closure came with a serious cost. Before the virus spread to Ireland, the sanctuary was visited by roughly 500 people every day, and overnight, that had stopped.
"It was a difficult period. It's just myself and one other staff member who work with the animals and we decided to try avoid as many people as possible to ensure we didn't contract the virus. My wife was also pregnant at the time, so it wasn't easy.
"The reality is you don't make money from animals – it's just about doing the right thing by them. The bears alone eat 15 kilos of food every day and that ranges from fruit, vegetables, fish, nuts, meat, berries and more. Everything they eat is fresh and it doesn't come cheap. But thankfully, we got back thanks to my other work," he continued.
"I'd urge anyone going to places like that to do a bit of research before going. Don't give money to people that abuse wild animals"
Another headache McLaughlin is faced with is the challenge around hiring the right staff. "We can only employ people who are trained and skilled to work with these animals, and that experience comes with a price too," he admits. "None of what I do boils down to making money – it's just my passion."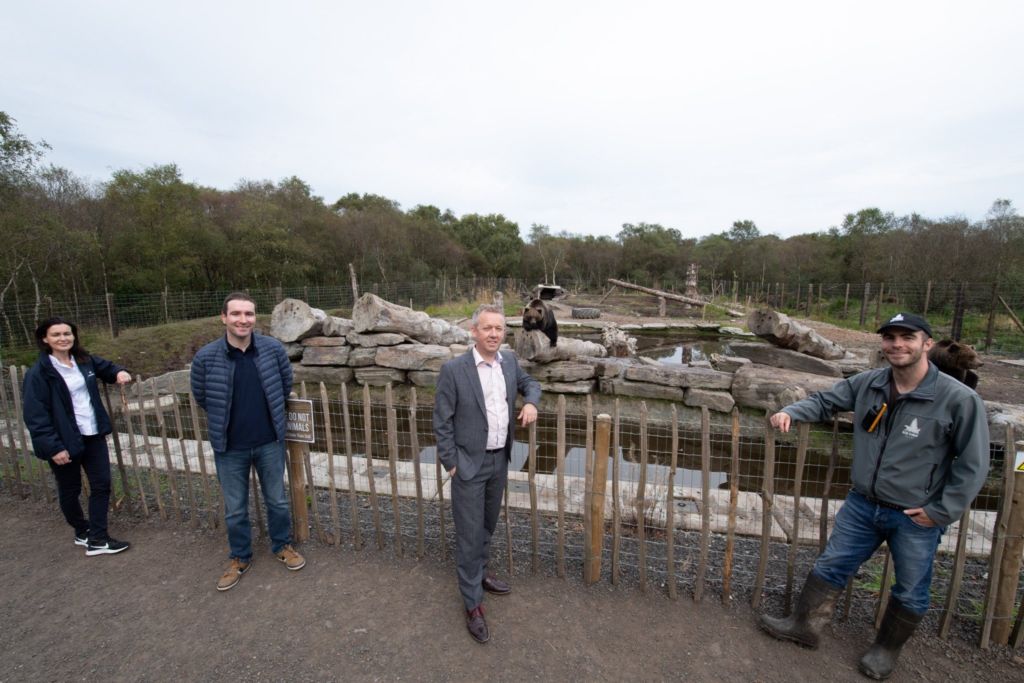 Since lockdown restrictions ended, the sanctuary has welcomed back smaller groups of visitors, but with schools being open again, the 29-year-old is expecting things to be quiet for the short-term.
He plans on using the quiet period to handle some internal matters, including an issue facing one of his bears.
"She seems to have cracked her canine tooth, and there's no dentist in Ireland qualified to fix the bears tooth. We're looking at flying someone in from London to do the work and it could cost up to €10,000 for the work. Doing the right thing by the animals is what we stand for and this epitomises that."
"The reality is you don't make money from animals – it's just about doing the right thing by them"
Looking to the future, McLaughlin is coy when it comes to making predictions, but admits to having big plans for the future.
"I'm only speculating right now, but I'm preparing for a busy 2021, when things hopefully go back to normal, especially off the back of the RTE series.
"We're looking at giving the wolves and the bears more space to roam around. I have more land that has not yet been developed and my plan is to let the animals go off out into the forest and the public will have to go looking for them along the path, all safely behind a fence of course. It'll give the animals a more natural environment."
Despite anticipating a big year next year, the bearman says he has no plans to give up his legal work, having dedicated a third of his life to becoming qualified.
"I spent a long time in university and training, and I served a long apprenticeship, so I don't intend to step away from law. I enjoy that work and I will continue to practise it. But I love that I get to live out my passion for helping animals every day. It's great having both," he finished.
You can catch episode one of RTE's Return of the Wild: The Bearman of Buncrana on the RTE Player, while episode two will air on RTE One at 8.30pm on Thursday (17 September).
Photos: Joe Dunne
By Stephen Larkin
Published: 16 September, 2020