ThinkBusiness talks to Stephen Ryan, founder of Narration and 24 Stories, who will be speaking to Alan Carroll at the Friday Breakfast Club in Cork on September 6th.
Background
I worked as head of marketing at two well-known Cork businesses for ten years and I also lectured part-time at Cork Institute of Technology focusing mainly on digital marketing. The more I became known for my knowledge in marketing the more I was being asked for a lot of advice. As a result, I got the itch to start up my own business and I made the decision to do so in early 2018.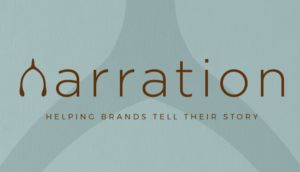 I started by reaching out and meeting people who had launched their own businesses. I then followed up by meeting the local enterprise office and then talking to an accountant. Even though I walked away from Cork's RedFM at the end of June 2018, it was Oct 4th when I officially launched both Narration and 24 Stories. I still think I am very much in the learning stage as I am still learning where the growth is coming from.
Networking
Networking is very important. It is why I actually set up 24 Stories. I feel that in a digital world there is even more of a requirement to meet in the physical world. I think it is a place to share your experiences, your ideas and more importantly learn. The most important thing though is that you always meet someone new – that is essential in business for continued growth.
Supports
I went to the Local Enterprise office at the beginning when I was sounding out my ideas. They provided me with a mentor who gave great advice. The early stages were easy as it was mainly consulting but as you get more ambitious, that is when it becomes difficult. You then need to be realistic about what you need and how you are going to do it.
Cashflow
I look at it on a weekly basis and try to keep a reserve all the time. I am very cautious about spending as you can't always rely on getting paid on time.
Role models
My wife has been my rock throughout this process and is like an agony aunt listening to me rambling. I think everyone needs somebody to turn to. I have also been very lucky in that I have had the advice from Julie McCall from coaching on the move who I have worked with since early 2018. On top of these I would also say that I am very lucky to be surrounded by some fantastic entrepreneurs who I have talked to over the last few years including Pat Phelan, Kate Hyde and Padraig O'Sullivan.
Biggest challenge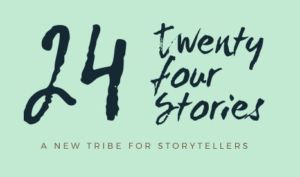 My biggest challenge so far was getting my first 24 Stories conference up and running. The fear of having nobody attend had me endure a lot of sleepless nights. I've learned thought that Irish people book things at the last minute and that to never give up promoting or selling. I feel that Narration will become more of a training and mentoring business going forward helping people with marketing.
Advice
Go and work for someone else first. In fact, go and work in different industries as it really helps to get a rounded view point. I would also say that try and get another source of income when starting off. I have been lucky as I have been lecturing for the last five years and I have that as a backup no matter what happens to my business.
To attend the Friday Breakfast Club in the Bank of Ireland Workbench in Cork, click here to register.
Friday Breakfast Clubs are events held every first Friday in Bank of Ireland's Workbenches across the country. The first 30 minutes involves business networking over a light breakfast. This is followed by a fireside chat with a local business owner with a financial focus on the story of their journey to date, in a relaxed conversational setting, closing with Q&A with the audience. Stephen Ryan will be chatting to Bank of Ireland bank manager Alan Carroll at the next event.
Written by Stephen Larkin
Published: 28 August, 2019