Concrete Fair is a young Tipperary business that has turned concrete into an artform and whose work already adorns offices, hotels and homes across Ireland, the UK and Europe.
You may not know them, but you probably know their work from some of the most iconic work to adorn offices, hotels and universities in Ireland and the UK.
Meet Pat and Marie Hally, founders of Concrete Fair, a concrete specialist business from Tipperary that is making something of an art form out of polished concrete, turning the material into items of true beauty.
"The most effective form of word of mouth has been architects talking to other architects"
The four-year-old business has cornered a unique market in Ireland, the UK and parts of Europe, revealing concrete's natural beauty in the form wall cladding, reception desks, bar counters, kitchen worktops and even the donor wall at Trinity College. Mixing polymers, fibre reinforcement and silica fume pozzolan Concrete Fair can cast polished concrete into all kinds of shapes, colours and creations that challenge the imagination.
What is particularly interesting about the story of the young couple is that they had already done all of this before while living for eight years in Australia.
Since they returned the business has grown to become the go-to artisan of choice for all kinds of businesses from banks to universities and even micro-breweries, not to mention creative designs for ambitious and stylish home projects.
Mixing it up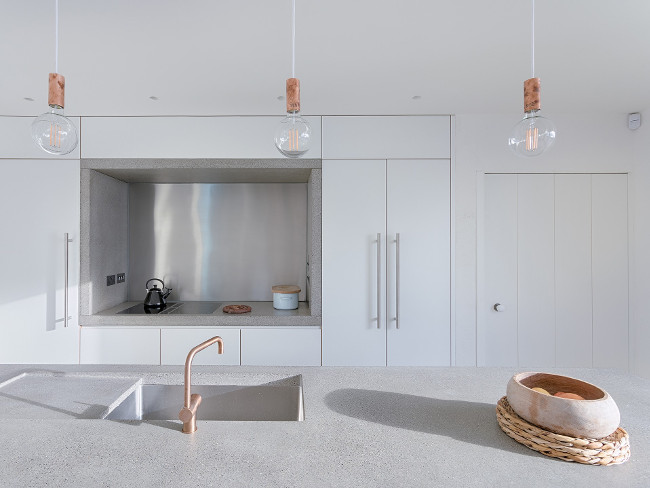 Marie Hally said that while the business was a success in Australila, there was no guarantee it would work in Ireland as well as it has. "We felt protected insofar as we weren't going to lose anything testing the market. We knew what we were doing and we knew it wasn't done in Ireland before."
Pat added: "I could see it coming and the importance of concrete and I could see it was going to become a bigger industry. It wasn't a question of if this would catch-on in Ireland, but when."
He explained that a lot of Concrete Fair's business comes from both referral and online. "We built up a large client base, mostly through our website, some of it has been word of mouth but the most effective form of word of mouth has been architects talking to other architects."
Marie added: "Many of the architects we work with would put Concrete Fair on their drafts and other architects studying those designs would come to us. There are good architects in Dublin like Henry J Lyons who we have worked with and have been impressed with our work."
Because the Hallys already had a strong portfolio from Australia when starting up in Ireland the business grew fast from the start.
Pat Hally explained that 70pc of Concrete Fair's business in Ireland is commercial. "One hotel we worked on had a piece that required 500 components and there were 500 rooms to work on and that took up a fair whack of time."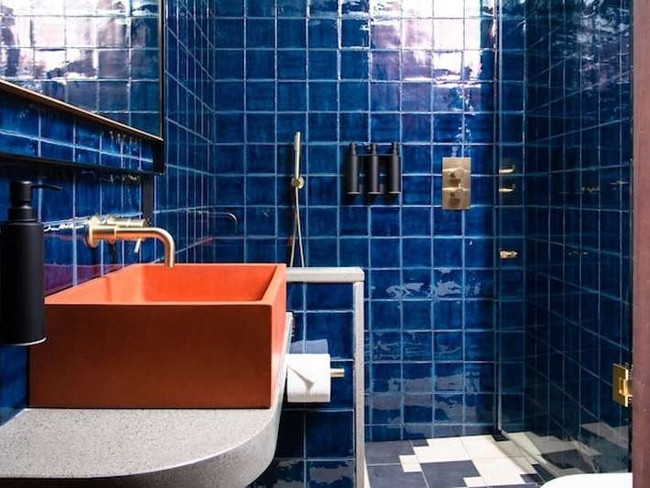 "While some projects have been demanding, luckily we haven't had to turn business away," Marie added. "Looking at the next few years we are going to get more into the product market and allow people to buy custom pieces online and this will probably reduce our time on the road.
Chipping away at it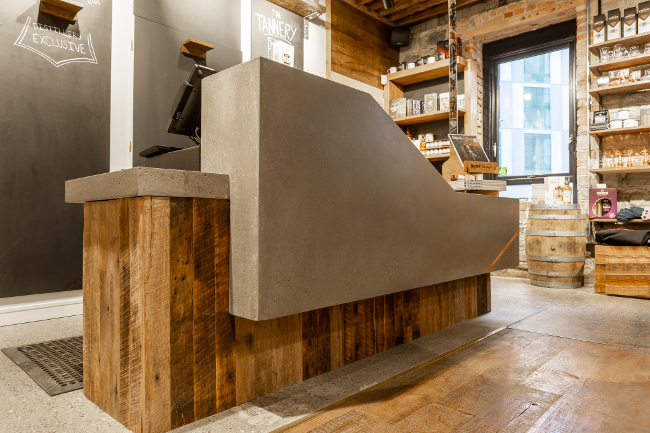 Pat explained that time and resources are probably the biggest hurdle. "The lack of skilled workers in this area is really hard. It typically takes six months to a year to get someone up to speed so retaining the talent is critical."
The couple's growing business has seen them create everything from the donor's wall at Trinity College Dublin to refurbishment jobs for the W Hotel in Amsterdam and much more.
"The biggest thing to figure out is logistics and getting the parts into the premises. Sometimes the bigger the project the better."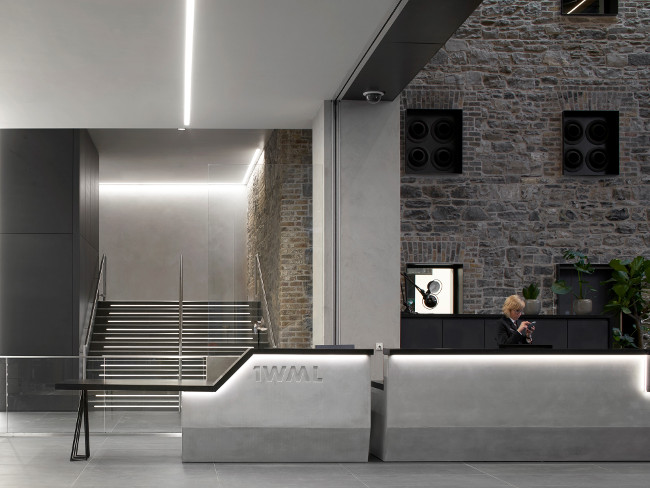 Looking to the future the Hallys plan to expand their business and grow through exports as well as bespoke work.
"We're doubling up the workshop and putting in a new extraction system and we have a small showroom," Pat added.
Marie concluded: "We hope to launch a sink range that we can sell online, for example, and become more prominent in e-commerce. We would hope to become a 40pc export businesses. That's our major goal."
Pictured at top: Marie and Pat Hally, founders of Concrete Fair. Image: John Kennedy
Written by John Kennedy (john.kennedy3@boi.com)
Published: 20 March, 2020