Stephen Lawless talks to the Cork-based quality wooden toys specialist Maria Cantillon Murphy of Busy at Play about building a business and winning at e-commerce.
We had the opportunity to speak to Maria Cantillon Murphy based in Cork who is the owner of Busy at Play.
Busy at Play specialises in wooden toys, educational toys, Montessori inspired toys and books.
"You should be adaptable. The idea you start off with may not be the idea you end up with"
Maria's mantra is fewer better-quality toys than a room full of toys the kids don't play with.
Maria is surrounded by entrepreneurship. Her late father had his own company at one stage and her husband is entrepreneurial also. In the past Maria had tried a few different things such as being an ebay and amazon seller.
Sparking creativity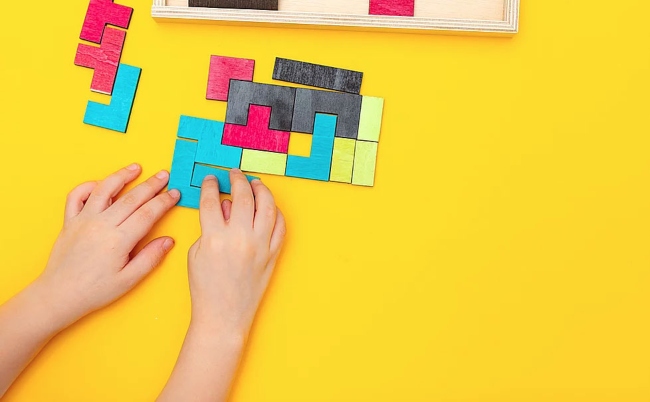 Maria is a mother of three and has a passion for toys. Maria says "When I had my first child I didn't really know much about children's toys". In the last few years her friend brought a wood toy for her children to play with. It was an open-ended toy which gave her children the opportunity to use their creativity and do multiple things with the toy.
Maria became interested in open ended toys which sparks children's creativity. She says if you give a child a police car it is always just a police car. But if you give a child blocks it can be transformed into many things and encourages them to use their imagination.
There are plenty of businesses selling toys in Ireland. What Maria felt was lacking was a website that showed you toys categorised by their function. For example, if you wanted a toy that helped your child refine their motor skills here is a list of the best toys for that. If you want your child to develop their cognitive skills here is a list of the best toys to do it. Maria felt this wasn't done in a good way and saw an opportunity to do things better.
Being a mum Maria didn't need to validate her business idea as she already knew from her own experience from her three children there was a need for her website. She began contacting toy manufacturers and found two she was happy with. She bought what she needed to get started and built her website.
Winning the first customers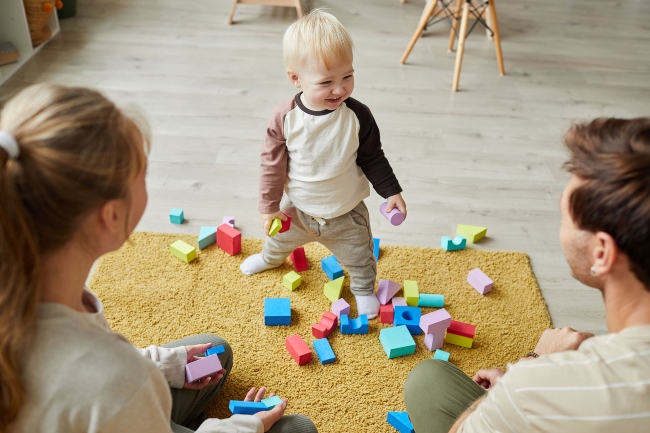 She put her website live on a Monday the same week as the toy show. She decided to shoot off an email to Ryan Tubridy thinking he'd never read it. He gave her a huge shout out. She was extremely busy that week. She couldn't believe the response she got. Her business has been barely running for a month and she's had people reordering for the third time.
Maria has found facebooks groups to be helpful in generating subscribers to her mailing list and generating orders. Word of mouth has also helped Maria to generate sales.
Looking at busyatplay.com Maria also offers 10pc off your first order to those who sign up to her email list. She also has added an online chat feature.
Advantages of having an online business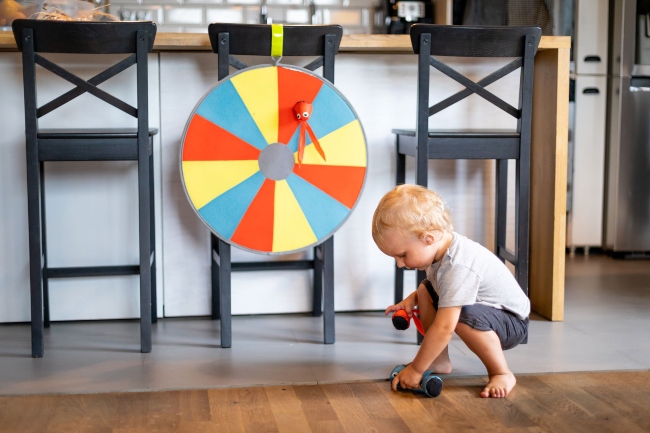 There are some huge advantages of having an online business versus bricks and mortar, you don't have significant overheads. But the biggest downfall is you don't have any traffic unless you drive it. That's one of my biggest challenges. It's a huge effort to constantly drive traffic. Even having ads on Google isn't necessarily enough..
Selling products can be difficult using just a picture. Being able to create video content would make it far easier to demonstrate the benefits of the products Maria sells and is something she will need to develop as part of her marketing content.
Maria doesn't have a technical background so developing the website was a challenge she had to overcome.
Recommended business tools
Maria used Wix to create her website and thinks it's "brilliant". Maria is not technical and was able to use their application to build her website. She did have a number of technical issues but she says their support is fantastic. They have a chat facility which is usually open and there's always a call back option. They have always called back within 3 minutes and can also take control of your screen to fix any issues.
She also recommends Blacknight as she has a mailbox with them. She also speaks well of their support.
The customer feeback has been positive. "Good variety of products. Excellent quality. Bright colours. Excellent service," said Patricia from Dublin. "I was very happy with the website and speed of delivery. I liked the note saying thanks for supporting a small Irish company, which was why I ordered from you in the first place," said Mary from Dublin.
Maria's advice for entrepreneurs: "Just go for it, the time will never be just right. You will always be making excuses why the time isn't right. If you have a passion for something you should just go for it. I was thinking of doing something for years. I eventually decided just to go for it and see what happens.
"You should be adaptable. The idea you start off with may not be the idea you end up with."
By Stephen Lawless
Published: 28 January 2021