How soon will artificial intelligence play a key role in day-to-day operations at most small and medium-sized businesses? John Clancy from Galvia believes AI is already a missed opportunity for SMEs.
Usually when business people hear the phrases "Artificial Intelligence" and "Machine Learning," they may immediately imagine well-funded corporations like IBM or Google utilising teams of data experts and engineers to develop and operate such cutting-edge technology. However, for smaller businesses, the question remains whether these concepts will merely be trendy terms or play a key role in day-to-day operations.
Yet this is no time for posturing if you want to stay competitively ahead.
"I've seen first-hand how AI is a game-changer for SMEs, providing them with the ability to improve their business processes, enhance customer experiences, and drive growth"
According to a 2020 Ipsos survey, large firms are adopting AI much faster – nearly twice as fast in the EU.
Missed opportunity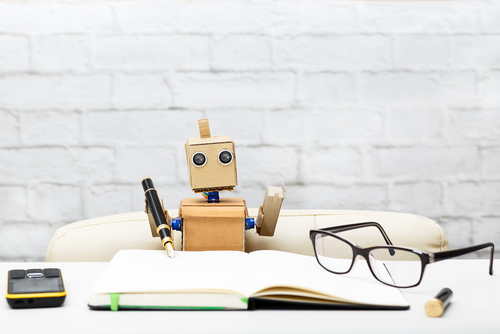 It is a huge missed opportunity for SMEs, which represent about 90% of global businesses and employ nearly half of the world's labour force. AI is predicted to add up to US$15.7trn to the global economy by 2030, including in sectors where SMEs are traditionally well represented, such as retail (US$1.7trn) or transport and logistics (US$1trn).
Left unchecked, this uneven AI adoption rate also poses a risk for the global economy, by widening the existing productivity gap between SMEs and large firms, which is often in the double digits – France's average gap is 26%, for instance, while Turkey's is around 60%, according to research by McKinsey. Halving the productivity gap could add US$15trn in economic value, according to the same study.
This opportunity is not lost on the G20 and individual governments who have identified the bolstering of SMEs' AI capabilities as a key goal. Italy for instance incentivises the digitisation of firms via a tax credit inversely linked to the size of the firm.
Here at home, the Department of Trade, Enterprise and Employment established the Enterprise Digital Advisory Forum, (of which I'm proud to be a member), to work with and advise the Government in achieving the objective of a step change in AI adoption by Irish enterprises.
As founder and CEO of Galvia, I have had the advantage of working with both large enterprises like Nestlé and Atos, helping them leverage their data to make better business decisions. Since the surge in AI adoption over the past few years, we've also had the privilege of supporting SMEs to adopt AI to improve their business processes, enhance customer experiences, and drive growth.
I've seen first-hand how AI is a game-changer for SMEs, providing them with the ability to improve their business processes, enhance customer experiences, and drive growth.
Let's explore some of those key areas here:
Improve Customer Service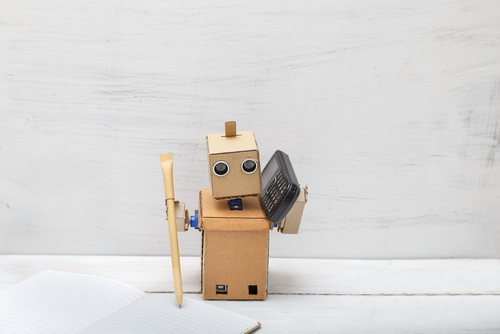 One of the most critical factors for business success is customer engagement. AI can help SMEs provide a personalised experience to their customers. Chatbots powered by AI can be used to answer customer queries 24/7, which can significantly improve customer satisfaction. AI can also be used to analyse customer data, such as purchase history and browsing behaviour, to provide personalised recommendations and promotions.
At the start of 2021, Galvia had no immediate plans to move into the EdTech space but I was contacted by my alma mater, the University of Galway with the question: "Could your AI platform, designed to safeguard the success of projects be used to safeguard a students journey through university?" The answer was "yes"; when opportunity knocks we answer. To date, our AI platform has answered thousands of student queries instantly and accurately and saved hundreds of staff hours by automating 40% of routine manual tasks. You can read the success story in full here.
Reduce time spent on repetitive tasks
SMEs can use AI to automate their internal processes, reducing operational costs, and increasing efficiency. For example, AI-powered tools can automate repetitive tasks such as data entry, or in the case of the University of Galway, answering repetitive student queries, allowing staff to focus on more critical tasks. SMEs can also use AI to analyse data and gain insights that can help them make informed decisions.
Solve problems fast
AI can help SMEs identify trends and patterns in customer behaviour, market trends, and other data sources. By leveraging predictive analytics, SMEs can anticipate changes in the market, adapt their strategies, and stay ahead of the competition.
At Galvia, we recently had the opportunity to work with a medium-sized workforce skills management agency to implement predictive analytics in their operations. One of their clients was going through a merger with another company, and they needed to identify the best staff allocation for the newly formed organisation.
To help them achieve this, we worked closely with the agency to develop a predictive analytics model that took into account a range of factors such as employee skill sets, experience, and performance metrics. By analysing historical data, the model was able to identify patterns and trends that could be used to predict which employees would be the best fit for specific roles in the new organisation.
Cybersecurity
And last but not least, with the increasing threat of cyberattacks, SMEs can use AI to improve their cybersecurity posture. AI-powered tools can monitor network traffic and detect unusual activity, providing early warning signs of potential attacks. AI can also be used to automate security protocols, reducing the risk of human error.
Traditional roadblocks are no more
In conclusion, as AI technology continues to evolve, SMEs that are quick to adopt AI will have a significant competitive advantage over those that do not.
I encourage business leaders to take a look at external vendors and AI platforms like our own that offer out-of-the-box AI tools that can be applied by SMEs at a much lower cost and level of technical sophistication. Rather than build a tool from scratch SMEs can use a general-purpose AI tool and customise the parameters for their specific business. Sometimes this may require in-house technical expertise, but it's a much lower cost barrier to entry than building an entire AI team.
Already 59% of EU firms report the use of this approach, with another 38% hiring external providers to develop AI applications so the trend has begun. If you are considering AI adoption, don't run the risk of getting left behind. NOW is the time to start your digital transformation journey.
Main image at top: Photo by Gerard Siderius on Unsplash