With tourism being one of the sectors most affected by Covid-19, we take a closer look at how Bundoran, a town that relies on tourism, is coping with the pandemic.
Like the majority of towns and communities across Ireland, the impact of the Covid-19 pandemic continues to be felt in Bundoran in Co Donegal, but the town remains resilient and is ready to tackle the next wave.
One of the most popular tourist destinations in the northwest of Ireland, the Donegal town is renowned for its surfing, having been listed as one of the world's top 20 surf towns by National Geographic magazine in 2012.
Its growing popularity has helped to extend the normal Easter to September holiday season to all year round as surfers travel from all over the world to ride the waves off the coast of Ireland.
But with tourism being one of the sectors hardest hit by the virus, Bundoran, a town that usually relies on its visitors, has had to overcome new challenges in order to keep its economy growing.
The summer months brought a real sense of optimism when the Government lifted the Covid restrictions and visitors descended on the town in record numbers. Irish tourists from all over the country chose Bundoran as their staycation destination, bringing several million to the Bundoran economy.
While Bundoran is often associated with visitors from Northern Ireland, research has shown that 35 per cent (pc) of tourists in the town come from the Republic, 34pc from the North and just 5pc from North America.
But with the country back in level 5 lockdown until December 1st, Bundoran has been very quiet in recent weeks, however, leading hotelier in the area, Brian McEniff, is hopeful that restrictions will be eased in the coming weeks so the town can celebrate the Christmas period.
"The community has responded so well since the first lockdown in March, with everyone keen to support local business and adhere to the guidelines. Hopefully that response will allow us to enjoy Christmas," he said.
"If restrictions are lifted in the next few weeks, our plan is to reopen on December 27th, but if we stay at level five, we'll probably look at reopening in March ahead of St Patrick's Day, but let's hope that won't be the case."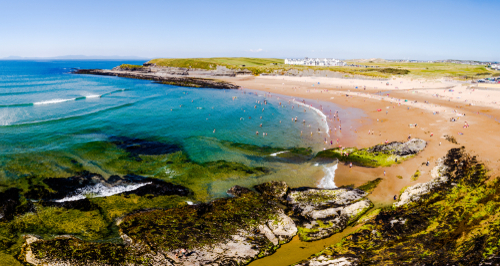 Brian, who has worked in the town for over 25 years, said the progress the town has made in that time is "incredible", and added that while he is concerned about the impact of Covid-19 could have on the town, he believes the community's resilience will play a big part in a fast recovery.
"If I went back to when I started here 25 years ago, a lot of the businesses in the town would have only opened for certain periods of the year when people would visit, but in the quiet months, they'd be closed, whereas now they are open all year long. Back then, you might see an empty town for nine months of the year. It's a completely different town now and it's great that it's become one of Ireland's most popular destinations.
"That journey and progress has made the town so strong, so I don't worry about the long-term future of the town. But I really hope there's no major recession off the back of Covid-19. If you take the 2008 recession as an example, we only recovered in the last five years or so. Dublin came out of it in 2012, but it took about three years longer for us to get back to where we were."
Shane Smyth – Tourism officer for Bundoran
Recounting the last eight months in Bundordan, Shane Smyth, the town's tourism officer, said "it was as bad as you could expect until the guidelines were lifted during the summer".
"From March up until June, it was tough and very sad walking through the streets and seeing all the shutters down. We're a town that relies on tourism, so it was hard for us with people not being able to travel.
"But we had an amazing couple of months from the end of June until August. The town was packed full of Irish people who booked staycations and it gave the town a great boost."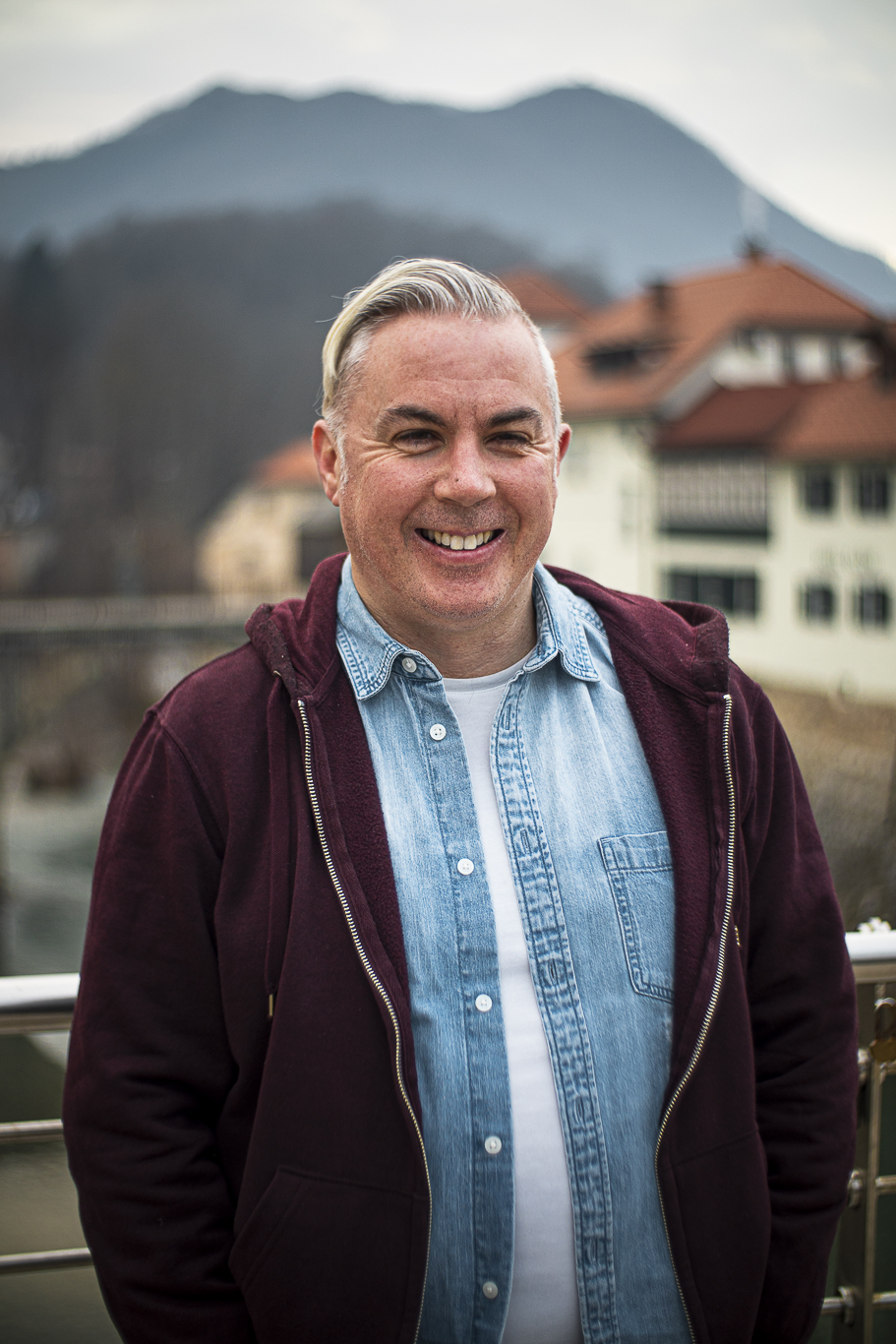 Tourism is worth roughly €100 million to the Bundoran economy annually, with hundreds of thousands visiting the area every year.
While Covid-19 put a dent in that number for this year, Shane believes the outlook for 2021 is positive, with planning well underway for next year.
"I've started putting a calendar together around key dates and we're planning as best we can. Our marketing doesn't really kick in until early in the new year, so hopefully we'll have more of an idea around vaccines and how we can operate.
"In a best-case scenario right now, I hope we can enjoy St Patricks Day together and Easter as we normally would, and the worst of the virus will be behind us. It would also be great if Sea Sessions goes ahead as that festival adds so much value to the local economy. I'm looking forward to getting going again in 2021.
Having grown up just 30 minutes down the road, Conor McLaughlin witnessed Bundoran's progression over the years from a close range.
After years away studying in the US and working as a solicitor in Luxembourg and Letterkenny, Conor decided to take over Alfred McMorrow and Co., a firm that had been in Bundoran for 70 years, in November 2018.
"My plan was always to buy my own firm and when one became available in Bundoran, I decided to go for it," said Conor.
"It's a great town with even better people in it, and it offers a bit of everything to me. I grew up in south Donegal, so it also allowed me to work closer to home. I am also a keen surfer, and while it was obviously a big business decision to make, it was also a lifestyle decision too."
Conor added that the people of Bundoran have learned to live with Covid-19, but the uncertainty that goes with the virus can't continue.
"There has to be a different plan put in place for 2021 where all businesses are required to meet a certain standard and act appropriately in order to stay open. I don't think locking everything down is the answer – and I'm hopeful this is the last lockdown we go through."
Looking to the future, Conor feels there is a "huge desire" in Bundoran to bounce back in 2021.
When people are given their full freedom again, I think we will enter a new era for Irish businesses where everyone gets back out to rally around their local communities. I'm very positive about the future once we get past all of this," he finished.
Buoys and Gulls was started in 2018 by Fiona Dolan and has quickly become one of Bundoran's most popular businesses.
Despite all the uncertainty associated with Covid-19 and the lack of visitors to the town this year, the coffee shop recorded its best summer of business to date, despite being closed for a number of weeks during the normal 'peak season'.
"It's been hard, but not all doom and gloom. We had a fantastic couple of months during the summer when everyone came to Bundoran on their staycations.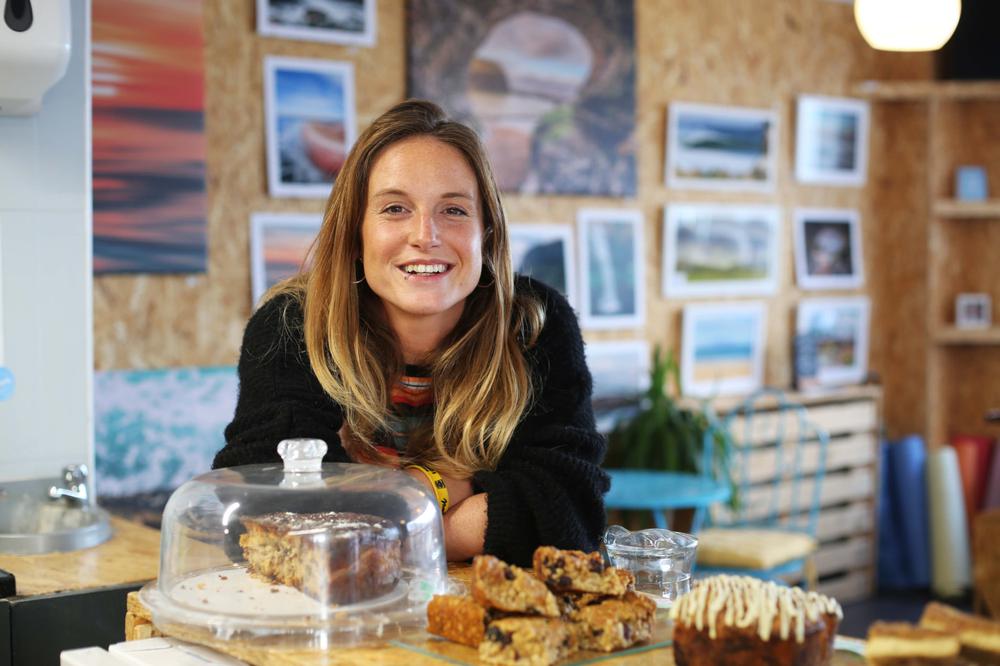 "But in our two previous years, we found that September, October and November are really busy months, and sadly we've missed all of that business this year with the lockdown," added Fiona.
Like many businesses across Ireland at the moment, Fiona is now working on getting an online shop up and running which will enable her to continue trading in the event of another lockdown.
"The online shop is going to be crucial for the business going forward. I was worried about not being able to open over Christmas, so hopefully that will make a big difference.
"We've a lot of stock that's just sitting there ready to be used. We're doing our best to keep in touch with our customers and its important that they know we're not gone; we are just closed for now."
Asked whether she has any regrets about starting a business in Bundoran, Fiona concluded; "Absolutely not. It's a great town to run a business in and the atmosphere is so good. I'm really happy with the decision I made, and it's great to see how the people in the community are keen to support local businesses."
Noah Lane – Foam
Noah Lane, an Australian surfer and entrepreneur, first arrived in Bundoran to attend Sea Sessions, a festival held in the Donegal town every year, and he immediately fell in love with the area. So much so, he ended up moving to Bundoran permanently.
Noah, along with his two business partners Adam and Ger, started Foam in 2019, as an idea for a destination celebrating everything cafe and coastal culture.
"Since the day I arrived here, I have found the community super welcoming and supportive," said Noah.
"Similar to Fiona, I come from a surfing background at that's what brought here. It's been an interesting year with everything going on and we've been through a lot.
"Having two people alongside you and sharing the same common goal is great to have. We're constantly chatting about new ways to build the business, especially in times like now where it's more difficult.
Noah has also been working hard on setting up on online shop for Foam, and he believes it's something every business should be doing, but also admits it brings extra challenges.
"Every day, we hear about the importance of moving online and it's hard to disagree, but the hardest part about moving online is that you're competing with pretty much every other company out there and it can be hard to capture people's imagination being a smaller company."
Asked about his thoughts on running a business in Bundoran, Noah finished; There's a wonderful community here and the people are so supportive. It's really interesting seeing the growth of the town and how everyone is welcomed in the area.
"It has created such a good buzz and the people are so creative. I've no doubt that the town will bounce back stronger from the pandemic."
By Stephen Larkin
Published: 12 November, 2020