Ashbourne, Co Meath business Bambooth has created an eco-friendly, biodegradable toothbrush in an effort to give the boot to plastic.
Like most good ideas it was while brushing her teeth that Bambooth co-founder Niamh McGill, a vet and conservationist, realised how plastic toothbrushes were contributing to the scourge of plastic destroying our planet.
Her co-founder Joe Finnegan, a skilled craftsman with iron and wood, joined her on a journey to develop and sell biodegradable toothbrushes.
"Our immediate growth plans are to scale Bambooth into the UK market in the next 12-18 months"
Bambooth was founded back in January 2018, recalls McGill. "It was around this time that Joe and I started to appreciate the scale of the plastic crisis through David Attenborough's Blue Planet II as well as documentaries such as the BBC's 'Plastic Planet' and the Sky News broadcast of 'Dirty Secret'- with the shocking revelation that 66pc of the UK's recycled waste is exported abroad with much of it ending up in landfill in China.
"Realisations happen in the strangest of places and in my case it was in the bathroom while brushing my teeth – the handle that I was holding didn't have to be plastic! Just a few days later the first 'Bambooth' had been hand-carved by Joe, who is an exceptionally good woodworker, and we were on our way to starting a new kind of adventure. I'm a vet by profession and I've worked with endangered species all over the world at this stage which is why the conservation aspect of Bambooth is so important to me."
Serving eco-conscious customers
Bambooth's target customers are people who want to maintain clean and healthy teeth while reducing their plastic waste.
"They want to make choices in-sync with their personal values. Their problem is that while they want to make a responsible choice and contribute to positive social impact, they don't want to make any sacrifices in terms of their oral care. There is therefore an opportunity in the market for a truly sustainable oral care brand which offers plastic-free alternatives with no sacrifice on performance or style.
"Our target market is the bamboo manual toothbrush market, which industry reports from 2019 value at $560m. This is anticipated to continue to grow significantly over the next five years as a result of drivers such as growing eco-consumerism and legislation aimed at curbing plastic pollution."
Scaling up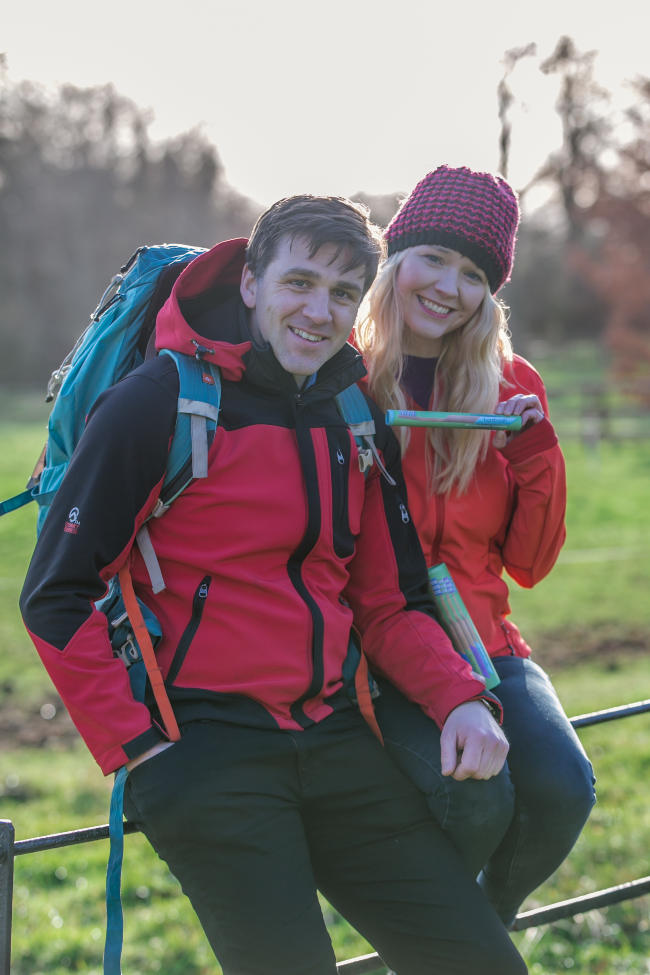 Joe Finnegan and Niamh McGill, founders of Bambooth
McGill explained that the development of Bambooth took about 18 months, during which time they partnered with a Welsh sourcing company.
"Joe hand-carved the first Bambooth prototype as I said. It is now a patented design across Europe and in the USA and the finalised Bambooth offering took several iterations. But we got there in the end."
McGill passionately believes that sustainable living is the only way forward as we try and protect the world's fragile, remaining ecosystems.
"Bambooth's biodegradable toothbrushes come in four vibrant colours, each named after a type of ecosystem: Coral, Forest, Marine and Ocean! Each colour supports a different partnered conservation charity."
McGill praised the local start-up ecosystem in terms of supports available. "We've had so much support from our Local Enterprise Office (LEO) as well as Enterprise Ireland with regular webinars and talks on scaling and exporting into international markets. We've also had very good support from the Dublin Business Innovation Centre who run regular workshops for start-ups on becoming investor-ready.
"Our immediate growth plans are to scale Bambooth into the UK market in the next 12-18 months. We are also planning on developing our product range so that we have a full suite of dental products within the next 12 months."
Journey of discovery
Like most start-ups Bambooth has been a journey of discovery. "The greatest lessons we have learnt so far are to work with people who share your vision for your company and to streamline your operational processes as early as possible so you aren't spending all your time 'housekeeping' and so you can continue to focus on the growth plan/strategy of your business.
"The only thing I think we would change is that we would have invested in an optimised e-commerce site sooner. Digital media is only becoming more important every day and I think having a good website is absolutely crucial."
Her advice to fellow founders? "Stick with it! There will be many obstacles and multiple setbacks … but keep going!"
Main image at top: Joe Finnegan and Niamh McGill, founders of Bamboth
By John Kennedy (john.kennedy3@boi.com)
Published: 18 December 2020