Knowing where to play and how to win is at the heart of business strategy. Now is the time to embrace a change mentality to adapt, curate a strategy with intention, and play hard to win, says Stephen Drinan.
Early in this Premier League season, Aston Villa defeated Liverpool 7-2. How could a team that barely survived relegation last year put seven past the league champions and arguably the best team in the world? The answer is simple: Both teams had a strategy. Aston Villa's was working. They sharpened their focus and stuck with it. Liverpool had a strategy that wasn't working, and they too stuck with it.
Liverpool's failure that night is a classic example of an organisation where leadership both on the sideline and on the field had a fixed mindset.
"Leaders overly rely on past proven recipes and market position. They fail to act early to transform their teams and products. Over time they lose their position in the market"
They were convinced their strategy that delivered in the past would see them through. Even though the warning signs were becoming apparent, they were unwilling to bite the bullet and change.
The result? Liverpool's worst defeat since 1963.
We can see the same phenomenon in business. Leaders overly rely on past proven recipes and market position. They fail to act early to transform their teams and products. Over time they lose their position in the market.
'Where to play' strategies
BlackBerry offers a classic example. Many attribute the decline of Blackberry to the surprise entry of Apple and its iPhone introduction in 2007. In reality four years later in 2011 Blackberry was still shipping over 50m phones and in 2014 had 80m users. Blackberry had a working strategy. But some key errors led to their demise.
First, they failed to recognize the iPhone as a direct competitor. At the time Blackberry was focused on the business market and winning deals with corporations. To BlackBerry, the iPhone was very much a consumer market product. Second, Blackberry failed to anticipate how quickly its competitors would innovate, develop and release new versions. Instead they relied on their strategy of making solid products that worked well and keeping minor and steady upgrades. Finally, when they did try to match Apple's product features and speed of releases, they failed to execute.
I remember feeling the impact of the Blackberry decline. I took over a product group that was supplying components to Blackberry. We ended up with millions of BlackBerry parts in inventory that could not be shipped. This had a major impact on our profitability. But even more than that, it offered an invaluable lesson and drove several changes in the business unit. One of them was to have a razor sharp focus on a clearly defined "where to play" strategy. For us, this means keeping a finger on the pulse of the market to make sure we're working with market leaders and rising newcomers.
In their book "Playing to Win: How Strategy Really Works" A.G. Lafley and Roger Martin highlight that a critical step to help ensure a business is not being left behind is to take a hard look at the "Where to Play" and "How to Win" strategies.
I have found their advice incredibly helpful in my career so far. Let me share some of that here along with the lessons I learned.
So, what does it mean to set a "where to play" strategy? Every business is faced with choices so making clear declarations on who you are going to serve and why will help to avoid being distracted. The most critical and overlooked question is "what problem are you solving?" Spend the time to identify the problem in your target audience. You will be surprised how many companies neglect this or assume things stay the same. Be open and listen to your customers to make sure you fully understand the problem. This frees you from making the common mistake of being overly tied to a predetermined product.
The Sony Walkman is a product that came from listening to the consumer. Sony observed that teenagers wanted to listen to their own music everywhere, not just the home and the car. Radios did not allow people to listen to their preferred music when they wanted it. Boomboxes were too big, awkward and disturbing to the others.
On the flipside, Google Glass was a provocative innovation that was not informed by consumer insight. At least till now, it's not clear what problem it actually solves. This partially explains why it never took off. It's a luxury to have the financial muscle like Google's to develop numerous groundbreaking ideas before a customer need is established but for the majority of businesses that can result in serious consequences for the company.
Without spending sufficient time to clarify this first question all the other parts of the "where to play" strategies developed can be misguided.
'How to win' strategies
Once you have a clear picture of your target market, we're now onto "How to win?" This is where you need to have an honest account of your value proposition. Will you be a market differentiator or a cost leader? What is your clear competitive advantage? What are the weaknesses in your capabilities and management systems that you need to build up?
And you have to make sure your "how to win" is aligned with your "where to play" strategy. If the required "how to win" strategy cannot be achieved by the business due to some capability limitation that cannot be added then the "where to play" strategy must be revisited and modified and vice versa.
This approach has been a lifeline for me on a number of occasions. When I relocated to Shanghai, I was leading a business unit that needed to transform. The market had shifted from valuing high-performing designs backed with high-quality production to lower-quality products paired with lower costs.
Our business was able to maintain market share. But by following market prices, the business slipped into the red and was not driving any value for the company. Our "how to win" strategy was no longer aligned to the "where to play" and we had to change. So we made the decision to exit this market.
At the same time we focused on engaging with new customers and new projects. We put our minds to identifying underexplored markets that required our high-performing designs and quality to address the problems they were facing for making better devices.
Changing "where to play" certainly did not fix everything overnight. There were mistakes and speed bumps along the way. Setting the new strategy and getting internal buy-in was just the first step. We needed to continuously validate the dual dynamic of "where to play" and "how to win."
It also took ongoing internal navigation to seek clarity and alignment between departments to make sure all the moving pieces were putting the sail in the right direction. The result? Three years later, the business unit is back to being one of the top profit drivers for the company.
What I found most compelling from this experience is this: There is a high risk in letting your guard down when it comes to "where to play" and "how to win." You end up pouring resources in businesses that were either shrinking or where your chances of future success are slim. Worse yet you are distracted from new growth opportunities right under your nose and leaving value on the table for competitors or newcomers to grasp.
At this time, Covid-19 is still wreaking havoc on Irish families' lives and putting businesses to the test. For most companies big or small, the market strategies that have worked in the past are experiencing heightened turbulence.
Truth is the environment for your business may not return to the pre-Covid normal. Now is the time to embrace a change mentality to adapt, curate a strategy with intention, and play hard to win.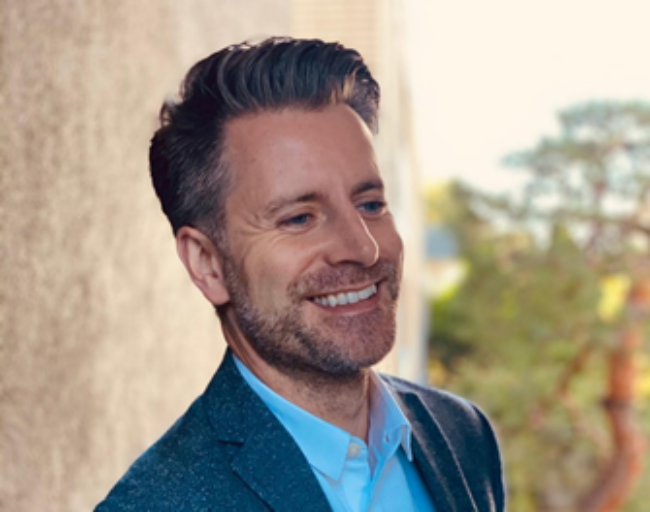 Stephen Drinan is Director of Micro Connectivity at Molex, a leading electronic component manufacturer. Based in Tokyo, he leads a global product and engineering group and drives P&L in the consumer and commercial division's core products and growth strategies in the 5G business. Previously, he worked in engineering, sales, and operational roles in the San Francisco Bay Area and Shanghai in the semiconductor and consumer electronics industries. He has shared his views on 5G networks and IOT device design in the Microwave Journal and other platforms.
Published: 23 November, 2020