With the Gaelic football season now in full swing, we take a look at players and former players who took the leap into entrepreneurship.



Shane Curran
Since retiring county football, the Roscommon man has set up flood defence company Global Flood Solutions. The company supplies the rapid response flood defence products such as the Big Bag Flood Defence System for which Curran secured a €2 million export deal.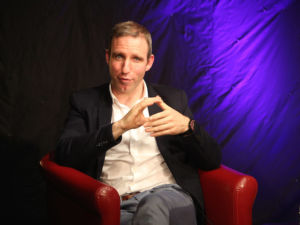 Enda McNulty
After winning an All-Ireland medal in 2002, Enda established his company Motiv8 in 2005 he then rebranded Motiv8 to McNulty Performance in 2016. Its mission: 'To inspire, coach and guide individuals and teams to make most of their potential in the sports, business and educational sectors.' The list of company clients includes Brian O'Driscoll, AIB and Intel.
Kevin Moran
Known for being the only man to win an All-Ireland and an FA cup medal (he won both twice actually, while also being the first player to be sent off in the FA cup too), Kevin Moran was a co-founder of Proactive Sports Management, with clients such as Steve Finnan and John O'Shea. It has since been acquired and rebranded itself as Formation Group PLC and has expanded into the property market.
Philly McMahon
The Ballymun Kickhams man opened his own gym in October 2014. Since then he has gone on to open Fitfood.ie. Fitfood is a healthy meal delivery and fitness company based in Ballymun, Dublin.
Ciaran Lenehan
According to his bio, the former Meath halfback has a first class honours degree in animal science from UCD and completed a research masters in beef cattle nutrition and production systems. He owns and manages a 50-cow suckler to beef herd farm in Skryne, Co Meath. Ciaran also writes for the Irish Farmers Journal.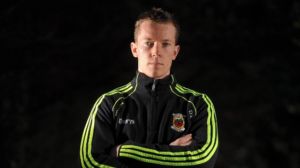 Donal Vaughan
With his sister Ailish, Donal Vaughan opened Vaughan Shoes in 2006 and went on to acquire an existing footwear retailer, Colleran Footwear. The company has a strong online presence and three stores across Mayo.
Páidí Ó Sé
Amassing an impressive eight All-Ireland medals as a player and a further two as a manager, Páidí originally trained to be a member of An Garda Síochána but went on to open Paidi O'Se's Pub in Ventry, Co Kerry. Unfortunately, Paidi passed away in December 2012 but the pub is still in operation.
Seán Cavanagh
The three-time All-Ireland winner opened his own accountancy practice in his home village of Moy, Co Tyrone. Sean Cavanagh and Co. assists clients in accounting, audit, tax and advisory.
Darren Hughes
In addition to working on his family's farm, Darren studied business in Jordanstown, Co Monaghan and following this started a new marketing company D&K Hughes Marketing and branded it as Yellowtom.ie specialising in advertising for local Monaghan companies.
Trevor Giles
Trevor Giles played senior inter-county football with Meath from 1994 to 2005, winning All-Ireland medals in 1996 and 1999. Trevor qualified from UDC with a degree in physiotherapy in 1997 and set up Tara Physiotherapy in his native Tara, Co Meath in 2000.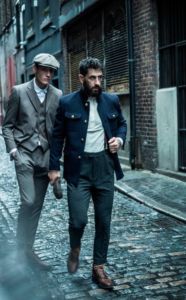 Paul Galvin
The former teacher enrolled in a fashion buying course in DIT in 2010, where he quickly launched his own website specialising in men's hair products, before eventually teaming up with Dunnes Stores in 2015 to launch a menswear range.
Andy Moran
In an interview Andy once said; "Since I was a young fella, I've always had the drive to set up my own business." He now runs a gym in Castlebar called The Movement (check out his LinkedIn profile).
Michael Murphy
The former Donegal captain who lifted Sam McGuire in 2012 opened his own sporting goods store Michael Murphy Sports and Leisure in Letterkenny. In 2017 Murphy swapped the shop and GAA for Clermont-Ferrand RFC as part of the TV series 'The Toughest Trade'.
Kevin McManamon
Having graduated from college with a degree in business management and a masters in strategic management in DIT, Kevin went on to co-found his business Fresh Foods Direct in 2009. He finished working there in 2012 and since then he has received another Masters in applied sports and exercise psychology. He has since gone on to create Kev Mc Coaching, a sports psychology consultancy.
Bernard Brogan
Having originally qualified as an accountant, Brogan, a five-time All-Ireland winning full forward, is part of Legacy Consultants, a communications and sponsorship agency.
Article by Barry Walsh.