The Internet in Ireland first appeared 26 years ago. Over the years, this little island has had its fair share of digital innovators. Here are a few we believe deserve mention.
On 17 June 1991 Telecom Éireann delivered a leased line to the O'Reilly Institute in Trinity College Dublin (TCD). TCD was the first Irish institution to transfer files across the nascent Internet. UCD followed suit soon after. Today, 80 per cent of Irish adults use the world wide web and Ireland has seen many pioneers in the digital realm.
Barry Flanagan and Colm Grealy
Barry Flanagan set up the country's first internet service provider (ISP), Ireland On-Line (IOL) in 1992, from his house in Galway.
In 1994 Colm Grealy (pictured above) joined the company having previously worked as a primary school teacher in Tallaght. Together they sold the concept of the Internet to Ireland.
They showcased their service by sending emails to The White House and getting automatic responses almost immediately. Their sales quickly shot up to 30,000, and at its peak, Ireland On-Line had 200,000 subscribers. In 1997 they sold the business to An Post for £2.5 million. Barry is now head of new data services for Imagine Communications and Colm is CEO of Adforce.
Dennis M. Jennings
Born in Manchester and raised in Rathfarnham, Dennis Jennings went to UCD where he completed a PhD in Physics. Having been appointed to director of networking at the National Science Foundation (NSF) in Washington in 1985, his primary remit was to build 'NSFnet', a network of science and engineering resources. This was the first time a protocol known as TCP/IP was deployed. It would go on to become the bedrock of Internet service providers (ISPs), and the Internet would not have been possible without it. He went back to UCD to head up the computing services department before leaving to set up his venture capital fund – 4th Level Ventures. He is also a member of the Internet Hall of Fame.
John Beckett and Tom Lenihan
Although Ireland On-Line was launched in 1992 the Internet in Ireland didn't take off until the late 90s. Around the millennium several businesses started to realise that the Internet was not a fad. One of these companies was Ryanair. In 2000 Ryanair launched its website with a revolutionary booking engine. Within a year three-quarters of all bookings taken by Ryanair went through the site. Within three years 95% of the 21 million passengers were booked through the platform. However, the site was created by two schoolboys who were paid a relatively tiny amount of money. John Beckett had been studying at St Andrew's College and working on a transition year project with PC manufacturer, Gateway 2000, where he built an extranet connecting Dublin with Kuala Lumpur and Sioux City. Ryanair was getting quotes of millions to build the website from various web design firms, but the two students gave a quote of IR£16,000, and the rest is history.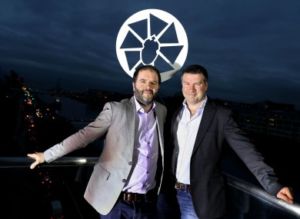 Eamon and Brian Fallon
The Fallon brothers first set up a property search site in 1997 when they were aged just 20 and 15 respectively. The brothers got the idea because their sister had found it difficult to find a place to live. It's urban legend that they called the company daft.ie, because so many people called it a daft idea. It was made a limited company in September 2001 (just as the dot-com bubble burst) and according to the brothers 'the website didn't make a penny for the first six years'. Since then the brothers have created Distilled Media, incorporated Daft.ie and built other media brands within the company such as TheJournal.ie. The overall business posted a profit of €1.6 million in 2016.
The Collison brothers
Patrick Collison first came to national attention when he won the BT Young Scientist competition in 2005 at the age of 16. With success under his belt and ambition in his heart, he moved to the US and three years later, together with his younger brother John, sold a software company for €3 million. Not content with being two of the youngest self-made Irish millionaires ever, the Collison brothers then founded Stripe, an online payments firm now valued at over $9 billion. The brothers recently became Ireland's youngest billionaires.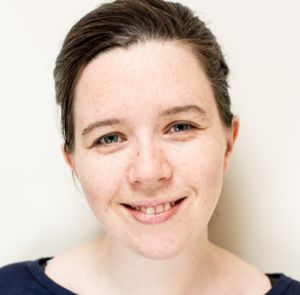 Jules Coleman
Jules Coleman is a former PWC executive who left her office job in 2011 to start a business. Coleman founded hassle.com, an app that allowed people to book cleaners. The business got into a startup accelerator program called Springboard, run from Google's campus in London. In the space of three years, it raised six million in Series A funding. The company was eventually acquired by Berlin-based home-cleaning services provider Helpling for €32 million.
Caroline (Downey) Desmond
A director and co-owner of MCD Productions, Caroline Desmond, is one of the most influential people in the entertainment business. MCD is (among other things) a shareholder in Glastonbury, Reading and other UK festivals, as well as selling 1.2 million tickets a year for some of the world's most famous acts. Together with her husband Dermot, Caroline steered the business from being a traditional production company to an enormous online company. A true digital innovator.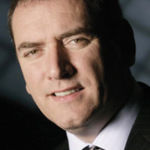 Ray Nolan
Serial entrepreneur Ray Nolan has investments in many online businesses such as Ultimate Rugby, along with Brian O'Driscoll. He also founded a billing software company, Coretime, which he sold to Sage in 2004. However, in 1999 he founded hostelworld.com and eventually sold it for over €200 million. Which is nice.
Article by Barry Walsh.