As first reported on ThinkBusiness, enigmatic Cork entrepreneur Pat Phelan is expanding to America with his SISU clinics.
Pat Phelan's SISU chain of cosmetic and wellness clinics are going State-side after the company raised $5.5m in a Series A round.
The investment was led by Greycroft and Bullpen Capital along with Mana Ventures, Gaingels Syndicate and angel investors who also include Cork entrepreneurs PCH CEO Liam Casey and Voxpro co-founders Dan and Linda Kiely.
"The move is imminent. America is ripe for us, it's a market that is wide open"
Last February Phelan told ThinkBusiness about his plans to go Stateside with SISU, a market he believed was ripe for SISU's offering. "We knew from the start that we had a good idea. Ireland, in reality, has been a testbed market for us and now that it has been measured, we feel very confident."
How the West will be won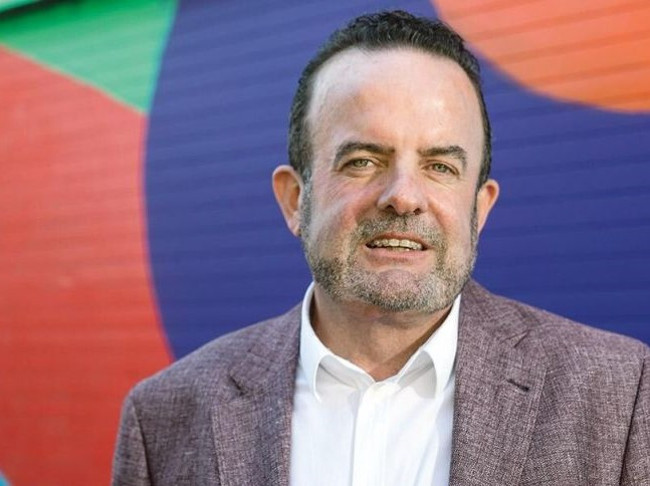 The company will start with an e-commerce platform in the US and 20 retail clinics are planned for the US east coast.
He said at the time: "The move is imminent. America is ripe for us, it's a market that is wide open. The first stores will hopefully open this summer in New York and Miami. We also have one of the largest European retail chains that wants to put SISU clinics in its stores. We are also working on a [Amazon] Prime model where people would pay a subscription fee. I won't say there's a $1bn business here, but I would say there's a very IPO-level business here."
Medical aesthetics player SISU currently has eight stores in Ireland.
Phelan established SISU (in Finnish it roughly means strength of will, determination, perseverance, and acting rationally in the face of adversity) with the brothers James and Brian Cotter after they sold Visage to him in 2018. SISU also acquired Cork-based dental chain Teeth Whitening Clinic in 2018. Today SISU has seven outlets: one in Cork, one in Killarney, one in Limerick, three in Dublin and one in Belfast.
The Cork native began his entrepreneurial career when he started a roaming business called MaxRoam which in time morphed into internet of things player Cubic Telecom, which counts Audi among its investors and drives the digital connectivity of brands like Volkswagen, Woolworths and Skoda, to name a few.
It was during his second big exit – anti-fraud start-up Trustev, which was acquired by TransUnion in 2015 for $44m – that Phelan became a household name in Cork and Ireland, showing that a local boy can become a global player through gritty hard work and determination.
In February I asked him what drove Cork entrepreneurs: "In ways we are probably closer in our make-up to New York than we are to Dublin. We're a tough, small city, and we're probably insular. We have always been that little bit more rebellious. Because the people in Dublin have a big local market, we have to think on a global scale. We have that pioneering spirit."
Written by John Kennedy (john.kennedy3@boi.com)
Published: 30 September, 2020