This weight loss 'miracle' tech firm from Northern Ireland has broken a crowdfunding record.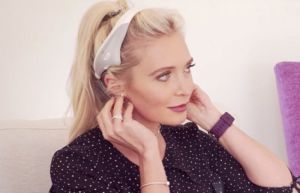 Neurovalens, the Belfast-based startup previously featured on ThinkBusiness, has raised almost £1.2 million during its 60 day IndieGoGo crowdfunding campaign. It is the most successful fund-raising campaign ever run by a Northern Ireland company on the IndieGoGo platform.
The campaign, which raised money from more than 4,000 crowd funders across 84 countries, has been hailed as an "outstanding success" by Neurovalens' early investor – Techstart NI.
The original target for Modius was overwhelmingly surpassed which meant the company can expand its team and start exporting products worldwide.

"We know we can help adults with weight-loss."
A significant market opportunity
"Neurovalens exists to improve lives through neuroscience, and for our first product to receive such an overwhelming response from around the world tells us we have a significant market opportunity, and that people want wearables which actively help them," says Neurovalens CEO, Jason McKeown.
"We see Modius as the first generation of 'careable technology,' in our case helping people get lean through stimulation of the vestibular nerve – we know we can help adults with weight-loss. We think we're in the foothills of a neuroscience-led revolution in global health."
The Modius headset remains available for sale on the IndieGoGo website.