Applying for a business loan requires a little detail. Here are a few tips to keep in mind.
You can quickly calculate your flexible loan repayments by clicking the orange button.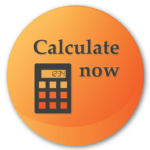 Whether you're a startup looking for finance, a sole trader, or an established business looking for more capital, applying for a loan can be quite daunting, but it needn't be.
Whatever your proposal, a strong application is vital in getting your bank to say yes.
We've spoken to industry insiders – from the front line to the back office – to find out what exactly it is they look for, the pitfalls to avoid and some tips for getting your application over the line.
What you're assessed on
Current account: While useful, financial reports go out of date, and circumstances change quickly. A look at the applicant's current account, however, gives the lender the clearest and most up to date view of how things are going and the business' ability to repay.
The person: A lender will want to assess the SME owner's experience and reliability and personal banking history before granting them a loan, and so will look at things like their bank statements or their personal CV if a new applicant.
The deal: Simply, the lender will want to know exactly what the money is for, and whether or not it sounds like a good business idea or not. They'll consider what the market looks like and how your sector is performing, therefore having a business plan in place is crucial for the lender dealing with the application.
Security: Whatever the deal, a lender is always going to want some form of tangible security in place in case things go south. An established business might have substantial fixed assets to put up, while a newer company, with less than two years operating with a bank, might hope a personal guarantee is sufficient.
Pricing: Finally, the bank will look at the margins they will make on the deal, and assess whether it's worth their while to lend the money.
Be comprehensive
One of the biggest factors that can derail an application is a lack of information. SME owners are typically reluctant to share anything beyond the bare minimum with their bank, but the more detail included in an application presents a better understanding for the lender in assessing its viability. The lender requires all this information to present the underwriting team, so that they can get a clear understanding of the business. It's important to remember that every business is run differently.
Be realistic
Unrealistic projections in an SME's business plan only serve to hinder the application process. Be realistic. Lenders will usually see through these so it's better to be upfront and conservative about your business' prospects from the start.
Include a proposal document
A proposal document is primarily a presentation that clearly outlines what your business does, what you want the money for and how you intend to pay it back. It allows you to go beyond the limits of an application form in selling your proposal to the lender and is a useful document for the lender to refer to when considering your case after you meet. You should also include a realistic cashflow projection for at least 24 months.
Credit scoring
An applicant's credit score will ultimately play a critical role in the lender's decision. Various inputs will be entered into the bank's credit scoring model to calculate your score. These inputs include existing credit grade, stability factors such as time with the bank, time in business, business sector, and your performance.
Credit review
If your business has credit facilities refused, reduced or withdrawn you can apply for an independent review. The Credit Review Office provides an independent review for SMEs, sole traders and farm businesses that have been refused credit or had their existing credit facilities reduced or withdrawn. Go to CreditReview.ie for more details.
The orange button and the calculator button will bring you to a Bank of Ireland online loan application form.
Bank of Ireland is regulated by the Central Bank of Ireland. Over 18 years and existing Bank of Ireland current account customers only. Lending criteria, Terms and Conditions apply.