Of the top ten cars sold in Ireland up to the end of August 2018, five of them have been crossovers.
Few sectors in the motor industry have given rise to the clamour for crossovers or small SUVs. In Ireland, we cannot get enough of them, and it literally appears that every month a new variant is launched by a manufacturer ready to cash in on the biggest cash cow the industry has witnessed since the 'hot hatch'. The proof is in the numbers. Of the top ten cars sold in Ireland up to the end of August 2018, five of them have been crossovers.
If you want to apply for finance to buy a car, just press the orange button. The button will bring you to a finance page of Bank of Ireland. Terms and conditions apply. Bank of Ireland is regulated by the Central Bank of Ireland.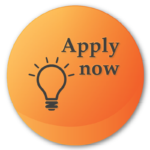 Now, back to the cars. Leading the SUV bestseller list in Ireland is the Hyundai Tucson followed closely by the Nissan Qashqai. If you are a buyer keen on the elevated driving position with practicality what are the best SUVs to choose from?
The Peugeot 3008 (medium SUV) from €26,595
There was a very good reason why this Peugeot won the 'Irish Car of the Year 2018' award – it is quite simply the best medium SUV on sale in Ireland. The engines span 1.2-litre PureTech petrol to the top of the line 2.0-litre Blue HDi diesel with 180bhp. Good looking with an innovative dashboard design that looks like nothing else on the market or feels as unique. It's a cracker to drive with a suspension setting that keeps this SUV flat in corners and one that shrinks around you. These were two dynamics unheard of in an SUV up to a few years ago. If you've got a family to move around while still having some fun, look here first.
For: Peugeot's 3008 towers in the Medium SUV sector.
Against: Striking cabin, not as intuitive as Peugeot thinks.
Summary: The best medium SUV you can buy.
SEAT Arona (small SUV) from €17,995 (main image)
I tested the SEAT Arona earlier this year, and I'm still raving about it. After SEAT put their foot in the SUV water with the excellent Ateca, eyes were peeled to see whether SEAT could once again deliver such a successful package. Being based on the SEAT Ibiza, the Arona comes out fighting as a class-leading Small SUV that's similar in size to the Renault Captur. It's sharp to drive, sufficiently roomy and well-built. And then the Arona pulls out its ace card – it's an immensely charming small SUV.
For: Looks, packaging, handles well.
Against: Interior is low-rent in places.
Summary: Best-in-class small SUV.
Volkswagen T-Roc (sub-compact SUV) from €25,525
Can you have your funky sub-compact SUV and eat it? Volkswagen thinks you can. Enter the new Volkswagen T-Roc that gatecrashes the party with mature styling, overall solid build quality and superb refinement. The Volkswagen T-Roc feels like a car that is descendant from a more expensive vehicle instead of the other way around. Highlights of the T-Roc are exceptional refinement and a composed drive. The only real downsides are some cheap cabin fittings (in places) and restricted rear seat room. Otherwise, the T-Roc has got Volkswagen's solidity built-in from nose to tail. Buy with confidence for years to come.
For: A convincingly mature sub-compact SUV.
Against: Pity the interior isn't as good as a Polo.
Summary: This T rocks.
BMW X1 (sub-compact luxury SUV) from €35,900 (including 9% discount)
Remember the original X1? If not, don't worry, it was appalling. Being poorly packaged, lethargic to drive and blessed with challenging looks it flew in the face of BMW reputation for excellently engineered cars. The new X1 though is a triumph and other than the brilliant X3, the BMW X1 makes you wonder why you actually need that BMW X5 in the first place. The X1 is responsive to drive and relatively cheap to run. It's equally spacious and practical. Best of all it mimics the compelling package which the X3 offers for a lot less money – the X3 prices start at a whopping €52,650. Parsimony and status have never been so well matched.
For: Far better than the last generation.
Against: Basic X1 comes with 2WD only
Summary: Good to drive, better to own. A genuine BMW at last.
Skoda Karoq (compact SUV) from €26,950
It's not exactly saving the best for last, but the Skoda Karoq has so much going for it that it easily makes this top five list. The Karoq is very practical and includes the option of the VarioFlex rear seats which can be removed entirely from the interior turning the Karoq into a mini-van. Drive any Karoq over the worst surfaces, and the Volkswagen Group's fingerprints are all over it. It's refined, well-equipped and impressive to drive. Tried as I might, I found little to criticise about the new Karoq. It's just a pity all the individuality of the Yeti has been engineered out. Though, if you have a family to transport and under €27,000 to spend the Karoq is a properly good choice.
For: A wonderfully complete SUV.
Against: But with an antiseptic personality.
Summary: Skoda Yeti replacement gets respect, not love.
This guide was written by motoring journalist Mark Gallivan.