Data centres can provide the solution to electricity supply shortfalls, by giving power back to the national grid, the CEO of Cool Planet Group Norman Crowley has said.
Crowley was responding to the growing debate about data centres in Ireland and their impact on Ireland's existing electricity capacity.
Ireland is home to more than 40 major data centres including those operated by Amazon, Facebook, Google, Microsoft and many others.
"Soon, we're all going to be plugging in our electric cars overnight, which will add more pressure on the grid. The government needs to prepare for this by adding more renewables"
In its annual Generation Capacity Statement, the Irish grid operator Eirgrid predicted "electricity supply challenges" for Ireland over the coming years, in part due to "growth of demand driven by large energy users and data centres".
Data centres currently account for 11pc of Ireland's electricity usage. This is expected to rise to 28pc of grid capacity by the end of the decade, according to Eirgrid, based on existing connections. Other experts, such as Dr Patrick Bresnihan of NUI Maynooth, say data centres could represent 70pc of grid capacity by 2030.
Combatting energy shortages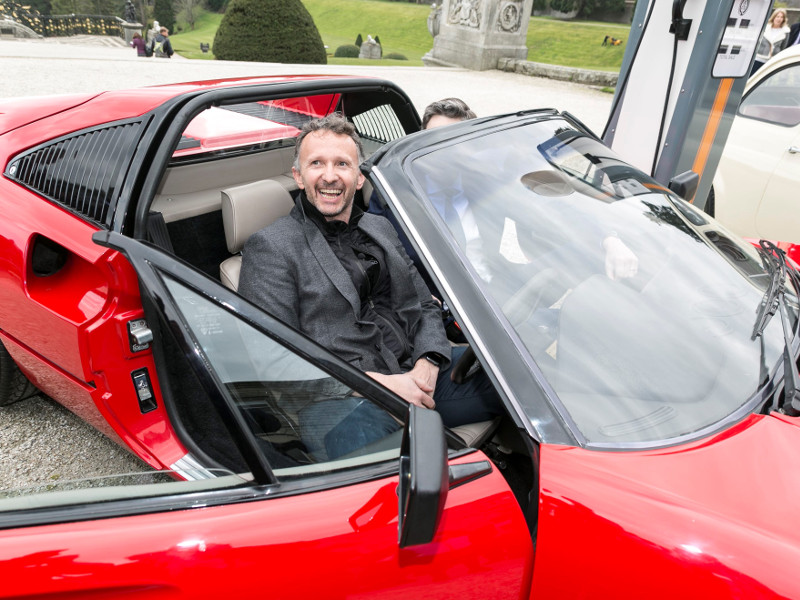 Norman Crowley in his electric Ferrari
Norman Crowley said data centres can in fact play a key role in reducing demand on the grid when it comes under pressure, and combat energy shortages.
"Data Centres can help reduce demand on the grid by utilising generators and battery storage. They all have back-up generators. If they can switch to the generators at peak times, they can free up the grid.
"The country can use 5,000 megawatts of energy on a peak day. Data Centres have 1,500 megawatts of unused energy in back-up generators. This is more than enough to take pressure off the grid on peak days if they switch to them."
Headquartered in Co Wicklow, the Cool Planet Group consists of energy services business Crowley Carbon, electric car manufacturer AVA, non-profit Cool Planet Experience, and Crowley Solar. Founded by Cork-born serial entrepreneur Norman Crowley in 2009, Crowley Carbon's client list includes global names such as Owens Illinois, Takeda, Glanbia, Hilton Food Group, and GE Healthcare.
Crowley is a successful businessman who started and sold three businesses for more than $750m before he was 40. Last year he revealed plans to create 150 new jobs as part of a €50m investment in his latest venture Electrifi, the first company to manufacture cars in Ireland since Ford closed its manufacturing plant in Cork 40 years ago.
Supply and demand
Crowley said data centres could even get paid to reduce consumption and help balance the grid by participating in a Demand Side Unit scheme.
"What's more, they can even get paid to reduce demand on the grid if they join the Demand Side Unit scheme. We're all so used to paying for electricity but getting paid not to use electricity is very new to most people."
The Demand Side Unit (DSU) scheme was set up to help provide Eirgrid with system capacity at times when the country's energy demand outstrips supply, and the grid comes under pressure.
Large energy users such as data centres, factories and commercial buildings can participate in the scheme by agreeing to reduce energy use when the grid comes under pressure, by switching to on-site generators or battery storage, or temporarily switching off certain machines and processes. That helps balance supply and demand and stabilises the grid.
Crowley said Ireland is one of the largest data-centre hubs in Europe, with tech firms such as Google, Amazon, Microsoft, and Facebook all storing data in the country.
"Pausing the construction of data centres is not the answer. Soon, we're all going to be plugging in our electric cars overnight, which will add more pressure on the grid. The government needs to prepare for this by adding more renewables," Crowley urged.