Carbery Group has weathered the storms of pandemic and Brexit and its Cork plant is now making mozzarella for the global market.
Despite the disruption caused by Covid-19 and brexit, revenues at Carbery Group are up 5.8pc to €459.5m.
And in what is good news for the farmers of west Cork, the company's new €78m manufacturing facility at Ballineen is up and running and producing mozzarella cheese for the global food market.
"I'm confident that we will continue to generate value for the farmers of West Cork"
A major focus in 2020 was completing the €78m cheese diversification project and oening up new markets, particularly in Asia.
The company said it is working in partnership with farmers to reduce the carbon footprint of farms.
It doesn't get cheddar than this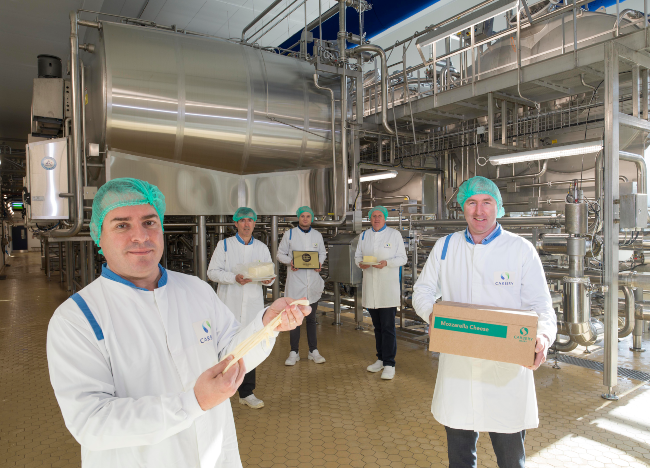 The new mozzarella plant was commissioned in late 2020 with the first commercial orders sent to the UK, South Korea, China and Europe. Cheddar demand remained strong throughout the pandemic and 55,000 tonnes of cheese were produced in 2020.
Countering the decline of food service, retail demand was very strong throughout the pandemic, which can be seen through the increased demand for cheddar overall and in particular for high-quality cheddars which Carbery specialises in producing. Carbery Group's Carbery Cracker product had a brand refresh and research to accompany that campaign showed that 72% of consumers surveyed would prefer to buy Irish cheese.
TJ Sullivan, chair of Carbery Group, commented that the positive business results reflected the Group's strong position, but that other factors were also at play.
"The diverse nature of our business has helped us weather what 2020 and Covid-19 brought," said Sullivan. "We also have to credit the exceptional performance of our employees in Ballineen and around the world who, throughout very stressful conditions globally, remained committed, kept themselves and each other safe, and continued to deliver for our customers. I also want to credit our farmers who continued the supply of our milk at the highest quality throughout the stresses of the year.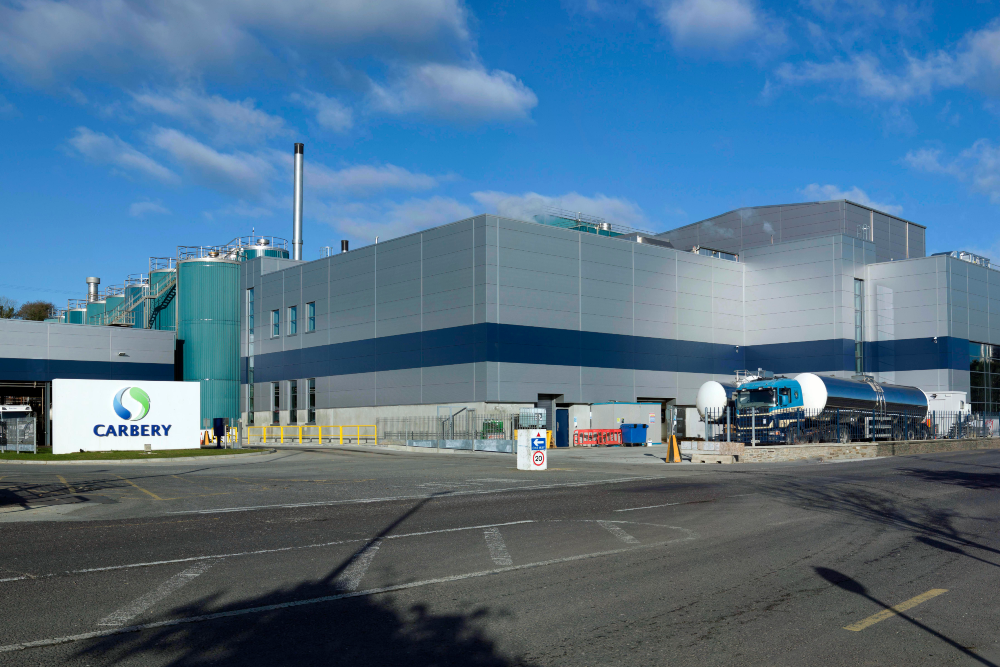 "The performance of each of our businesses allowed us to continue to maximise the returns paid to our suppliers though our milk price, and we supported the price from our stability fund when the markets took a hit due to Covid", he said.
Milk volumes supplied to Carbery's processing facility in Ballineen, West Cork, increased by 5pc last year, to 596m litres of milk.
While Covid did delay the finalisation of Carbery's expansion project, towards the end of the year the first mozzarella was produced for customers from the new €78m facility at Ballineen.
Carbery Group CEO Jason Hawkins says, despite Covid-19 related delays, the expansion project was completed and the new plant is producing mozzarella.
"The resilience of our business performance in a challenging year has given us increased confidence in the investment and diversification strategies we have pursued over the last few years.
"With the challenges of a potential hard Brexit behind us, and our new plant online, as well as the investments we continue to make in our value-added Taste and Nutrition business segments, I'm confident that we will continue to generate value for the farmers of West Cork."
"Our focus in terms of how we operate continues to be on sustainability – both in the traditional sense of creating a resilient business, but also in working with key partners in our community, in the economy and with our farmers to build a future that will protect our resources for future generations and create opportunities for them."
By John Kennedy (john.kennedy3@boi.com)
Published: 15 April 2021