As part of our series on how to 'buy Irish' online for Christmas 2022, here are 30 drinks businesses to check out for festive gift ideas.
In this series we will be looking at Irish food, drinks, fashion, beauty, sports, toys and health that can be bought online as well as offline for Christmas 2022.
With an estimated 70pc of online shopping purchases made overseas, it is vital we support Irish SMEs.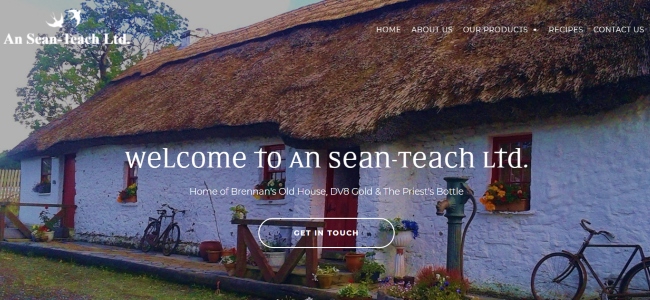 1721 Spirits is a dynamic young drinks company based in Co Laois. Intent on innovating and shaking up the existing drinks business, the business builds on the heritage of past times, bringing age old practices and traditions into a modern era. Its DV8 Gold Cream Liqueur was produced in 2015 winning Best Cream Liqueur 2019 at the Irish Whiskey Awards.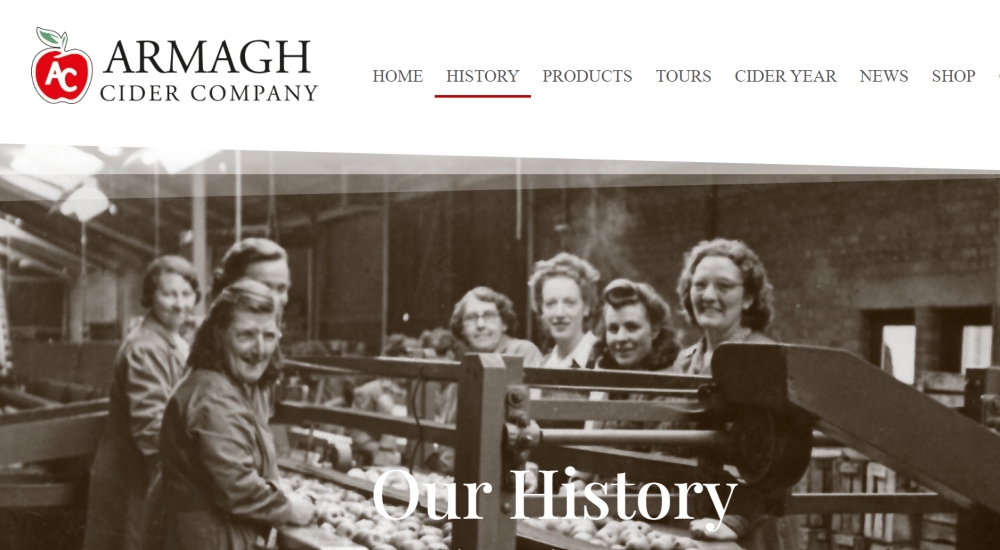 Armagh Cider Company is owned by Philip and Helen Troughton of Ballinteggart House, outside Portadown. The Troughton family have been growing apples there for five generations since 1898, though the family farm has also been home to a hugely successful sport horse breeding and stud business for over 20 years.
While they knew they had a great raw ingredient – their own apples – they initially didn't know much about cider making, so enlisted the services of master cider maker Keith Knight in England, who used Ballinteggart apples and worked closely with them to produce our own bespoke cider.
The first cider from Armagh Cider Company was introduced to the market in January 2006 as 'Carsons Cider', but the company has evolved over the past years and its product range has been substantially enhanced in response to consumer demand.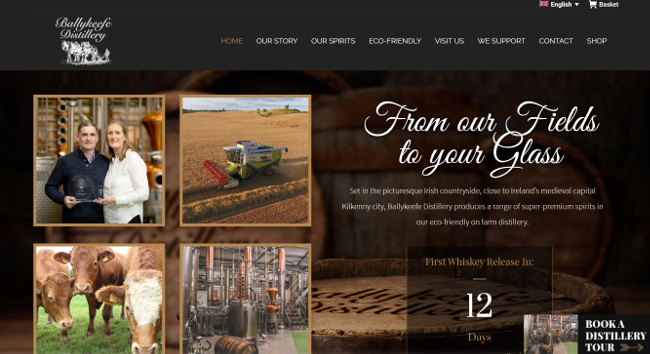 Founded by Morgan Ging and his wife Ann, Ballykeefe Distiller was born out of a long-held desire to produce gin and then whiskey on the family farm in Kilkenny. Ballykeefe Distillery is an award-winning producer of gins and vodkas with national and worldwide acclaim and last year produced its very first triple-distilled whiskey, including single malt, pot still and rye.
Ballykilcavan Brewery is located at Ballykilcavan Farm in Co. Laois, the home of the Walsh family for 13 generations since 1639. All their beers are brewed with barley and water sourced from the farm. Beers, merchandise and gift vouchers for tours are available.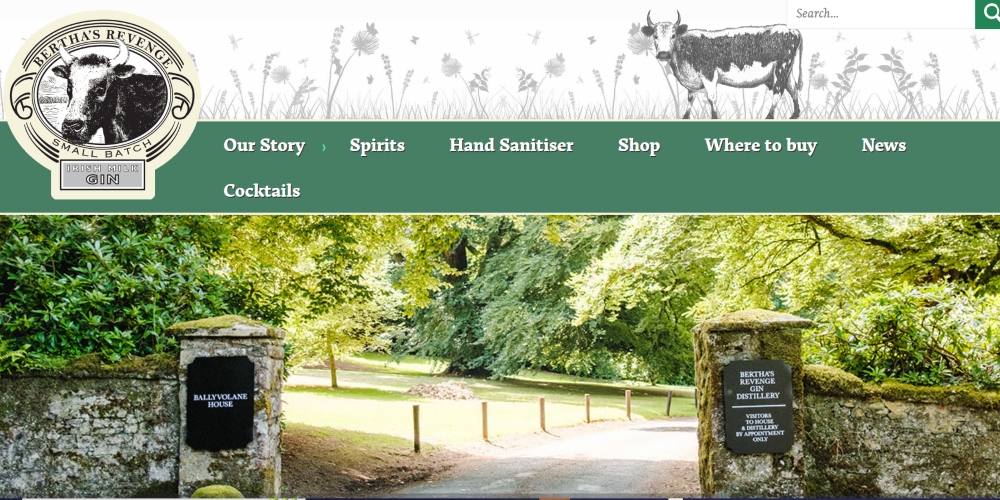 With most of their signature Bertha's Revenge milk gins named in memory of a local legend – a Droimeann cow from Sneem in Kerry who lived to 49 and who in her lifetime gave birth to 39 calves – Ballyvolane Spirits is the brainchild of two lifelong friends Justin Green and Antony Jackson. Borne out of a shared passion for food and drink, coupled with many years spent in the world of catering, hospitality, marketing, and wine, it just seemed like a good time to come together and become active players in the wonderful world of small-batch distilling. Products include gin, sloe gin, crab apple gin, navy strength gin, marmalades and hedgerow gins.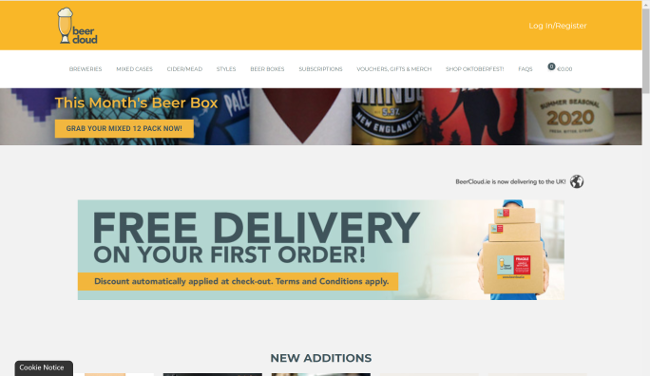 Beercloud was established at the start of the Covid-19 outbreak and sells craft beers online from regional brewers. The platform was established by Liam Tutty of Dead Centre Brewing after he found his pub and restaurant clients were shutting their doors. It now sells cases of beer to consumers from more than 50 labels including Dead Centre, Ballykilcavan, Black Donkey, 12 Acres, DOT Brew, Boundary, Dungarvan, Kildare Brewing Company, Lineman, Reel Deal, St Mel's, Third Barrel, Western Herd and Scott's Irish Cider, to name a few.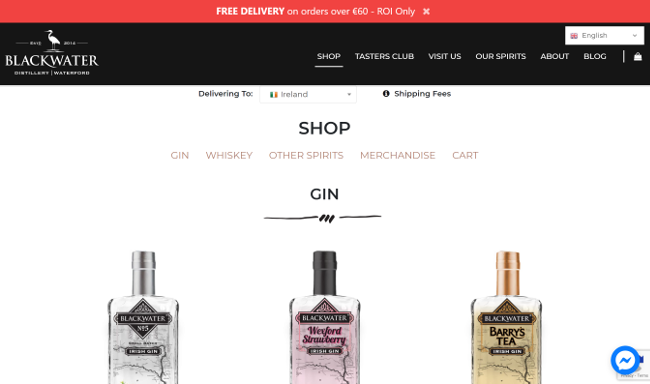 Based on the banks of the Blackwater River in west Waterford, Blackwater Distillery crafts a range of spirits including award-winning gins, vodkas and traditional pot still Irish whiskey. The company won Gold at Blas last year for its Boyle's Raspberry & Cloudy lemonade a Bronze for its Boyle's Gin & Elderflower Tonic in the spirits and liqueurs with added mixers category. Deliveries in the Republic of Ireland are free on orders over €60.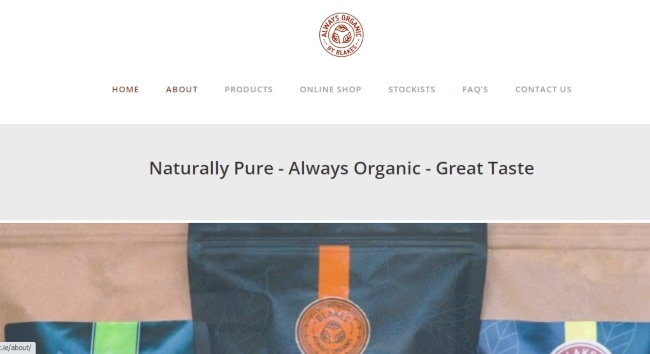 Based in Drumshambo, Co Leitrim, Blakes Always Organic manufactures its products from organic ingredients sourced locally wherever possible, ensuring that its products are ethically produced and full of flavour.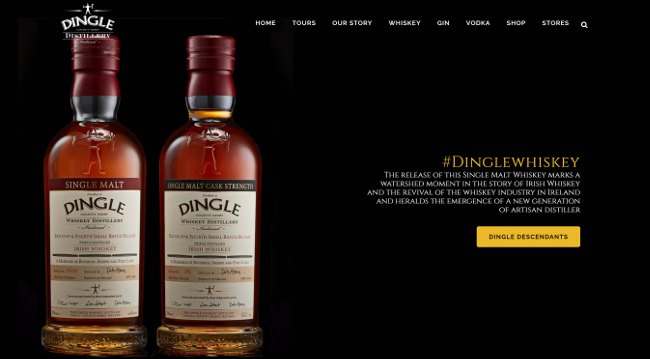 A taste of the Kerry landscape in the form of a London dry style gin with a range of botanicals including Rowan Berry, Fuscia, Bog Myrtle, Heather, Chervil & Hawthorn. Dingle Gin won the coveted accolade of 'Best Gin' at the World Gin Awards in 2019 and is the perfect spirit for a classic G&T or to create a festive Bramble cocktail at home. The award Winning Dingle Vodka is noted for being quintuple distilled and is charged with 500 litres of the finest, purest, grain alcohol. Dingle Vodka is the perfect spirit drank neat or mixed. Dingle Gin and Vodka are available at DingleDistillery.ie, IrishMalts.com, Celtic Whiskey Shop and across independent off licenses nationwide.
As well as being celebrated for its gin and its vodka, this artisan distillery has now evolved to making its own single malt whiskey, marking a watershed moment in the story of Irish whiskey and a revival of the whiskey industry in Ireland. The distillery picked up a Gold at the 2020 Blas na hEireann Awards for its Single Pot Still Third Release in the dark spirits and liqueurs category as well as a Gold for its original gin in the white spirits and liqueurs category. The business picked up a Silver at the 2021 Blas for its Dingle Single Malt in the Dark Spirits and Liqueurs category.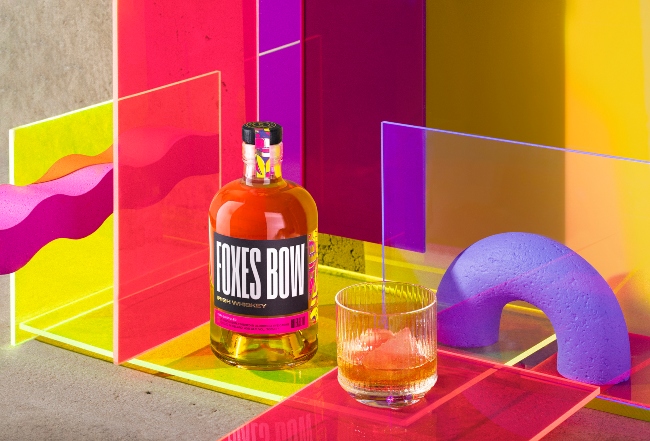 Created by young Limerick natives Alice Carroll and Tony Foote, Foxes Bow Whiskey is a blended Irish whiskey aged in Bourbon barrels and finished in Oloroso and Rye casks. The inclusion of rye casks in the whiskey's finish lends a floral bouquet to the whiskey's nose, while providing an interesting lingering spice to the palette. Beginning with a burst of fruity sherry flavours, followed by a wave of spice and perfectly finished with a lingering velvety vanilla sweetness. Foxes Bow Whiskey is available online through irishmalts.com.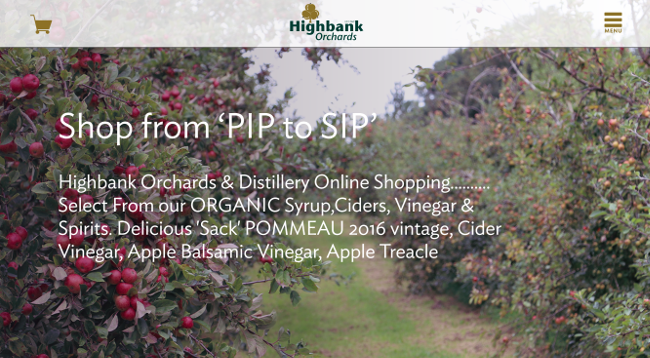 Highbank Orchards is home to the original and innovative and multi-award winning Highbank Orchard Syrup. They also produce several delicious Apple juices, including an acclaimed non-alcoholic Drivers Cider as well as Highbank Proper Cider and Medieval Cider, matured on their wild yeasts with no added sulphites. The distillery also produces Highbank Organic Apple Spirits – the first Irish and Kilkenny Organic Apple gin known as Highbank Crystal Gin, Highbank Orchard Spirit, Highbank Orchard Liqueur Brandy and Highbank Organic Apple Vodka. The business picked up a Silver at the 2021 Blas na hEireann Awards for its Drivers Cider in the non-alcoholic carbonated drinks category as well as a Silver in the Special Ciders category for its Medieval Cider not to mention a Chef's Larder accolade for its Organic Irish Treacle.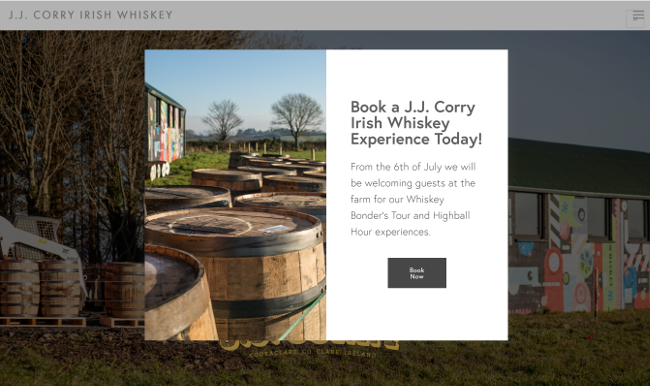 The company was founded by former Diageo executive Louise McGuane who returned from Singapore in 2012 to establish Chapel Gate on the family farm under the JJ Corry brand, based on a whiskey bonder from Kilrush. Chapel Gate Whiskey products sold under the JJ Corry brand include The Gael Irish whiskey, The Flintlock single malt and The Battalion, a blended whiskey influenced by mezcal and tequila.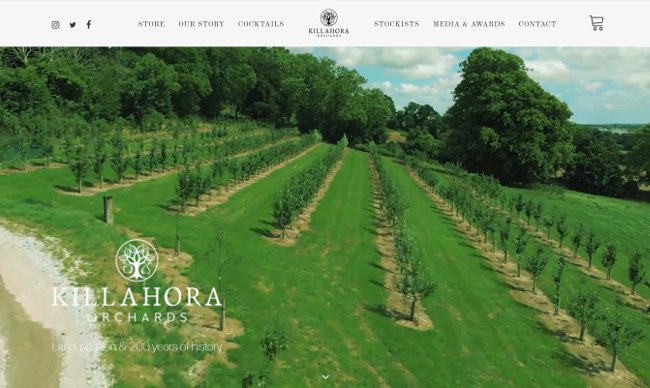 Killahora Orchards' Rare Apple Ice Wine is made from rare, bittersweet apples mostly grown in its 200-year-old Orchards in Cork. As well as the wine it also produces a range of popular ciders, including Johnny Fall Down Early Apples and Late Apples Cider, a Fine Perry and a Pom'O.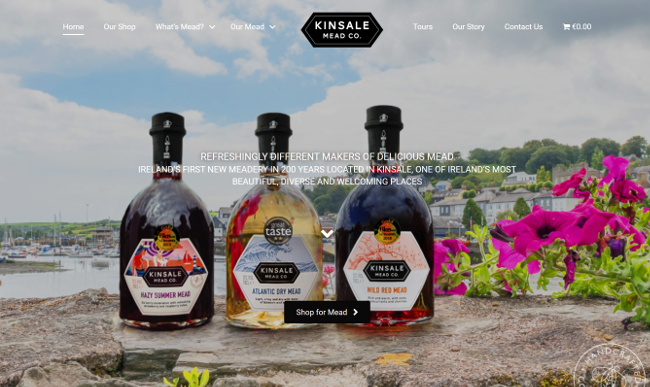 Kinsale Mead Co was founded by Kate and Denis Dempsey in 2016 to rediscover the ancient art of mead making and to create a world-class range of light and refreshing drinks. The business sells a range of meads including Atlantic Dry Mead, Wild Red Mead and a Hazy Summer Mead. It sells online and offers free shipping in Ireland and the UK. Kinsale Mead Co won a Silver at the Blas in 2020 in the fermented category for its Wildflower Mead. In the 2021 Blas awards it won a Silver for its Wild Red Mead.
It began with a father and son in Portrush who built their own nano-brewery, in order to discover just exactly how their favourite beers were made and they soon began to invent their own distinct recipes. To make this commercially viable, discussion turned towards investigating the establishment of the brewery as a co-operative.
Interest in the brewery expanded amongst the north coast communities as soon as others heard about the venture. Ideas and proposals became a constant feature, and discussion and consensual decision-making became the core of the brewery as much as the beer recipes, that were being revised and improved. A community-owned co-operative brewery was formed.
Built around the ethos of people coming together, the brewery has a range that includes pale ales, table beers, stouts, milk stouts, IPAs, sour beers, pilsners, steam beers, barley wines, lagers and dark ales that can all be bought online.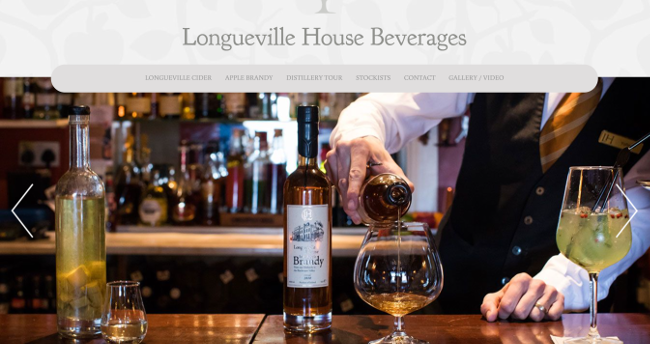 As well as being a popular venue for getaways and events, Longueville House's owners the O'Callaghans have developed a fine tradition of making their own ciders and apple brandies incorporating a "blossom-to-bottle" ethos to ensure authenticity and sustainability. Longueville won a Bronze at the 2020 Blas for its Longueville House Mór Cider.
Grown in Kenya and manufactured in Cork, Maisha Coffee specialises in brewing high quality cold brew coffee with family grown arabica coffee from the slopes of Mount Kenya. The business also sells a range of roast beans as well as ground coffee.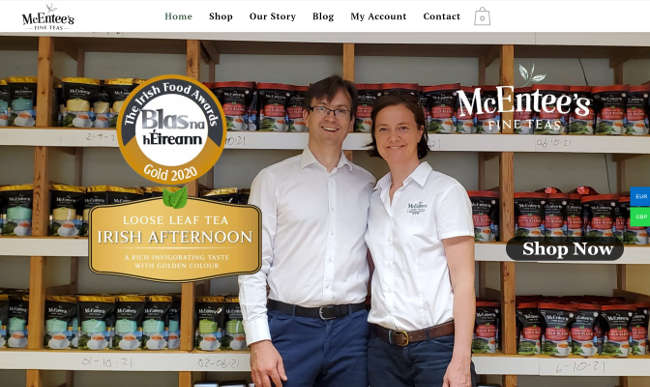 McEntee's Fine Teas is a family business run by married couple Donal and Helen McEntee in Co. Louth, Ireland. The company's Irish Afternoon Tea won Gold at last year's Blas na Eireann Irish Food Awards. Its online store features a range of teas form breakfast and afternoon teas to hot infusions, green tea, accessories and more.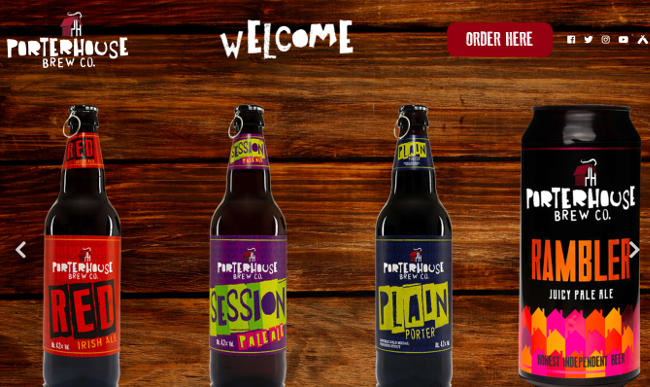 One of Ireland's longest-standing craft breweries, Porterhouse Brew Co delivers cans, bottles and merchandise across the island of Ireland, including mixed packs of its famous beers. In 2020 the business won Gold in the beer and lager category at the Blas for its Pils as well as Gold and Silver in the porter and stout category for its Oyster Stout and Plain Porter respectively. In the 2021 Awards it won Gold for its Hammer Pilsner and a Silver for its Irish Stout.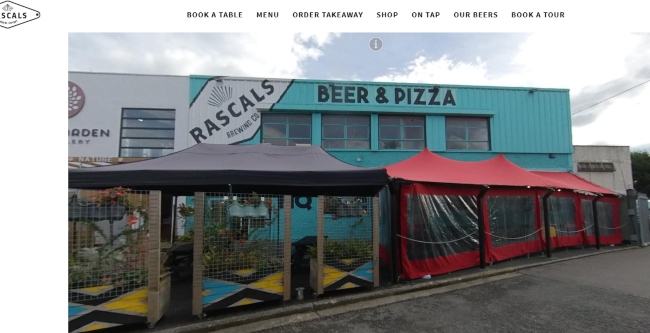 Rascals Brewing Company is a craft brewery, visitor centre and taproom in Inchicore, Dublin. The business produces a range of core beers as well as mini kegs and offers free delivery on orders above €60.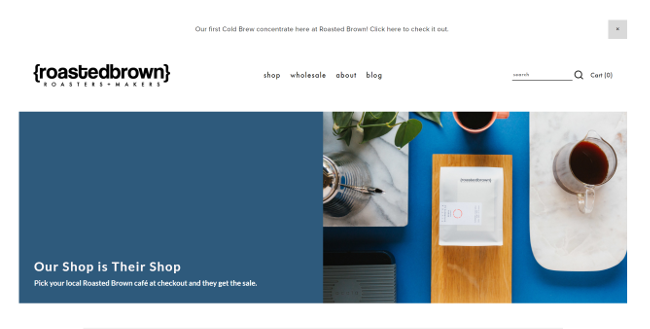 Independent Irish coffee roaster Roasted Brown responded to the Covid-19 crisis by moving to sell its coffee online, offering a delivery service. In addition, and to support businesses across the country, Roasted Brown launched the 'Our Shop is Their Shop' initiative which allows customers buying online to nominate their regular coffee shop and buy from them, via Roasted Brown, who process the sale on behalf of the cafés.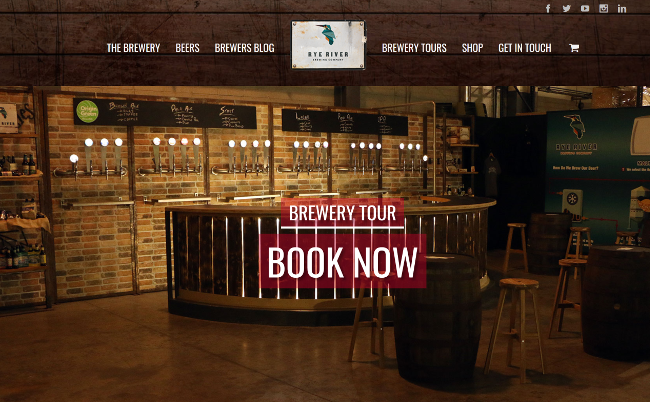 In the vanguard of the craft beer revival of recent years in Ireland, Rye River Brewery launched the McGargles brand in 2013 and has since grown the business to employ more than 40 people, producing a range of more than 20 beers under the Solas, Crafty Brewing Company, Grafters and McGargles brands. It also opened its brewery to the public and fans can buy brewery tours and various merchandise online. At the Blas this year it won a Silver for its Solas Session IPA and a Gold for its Crafty Brewing Company Irish Stout.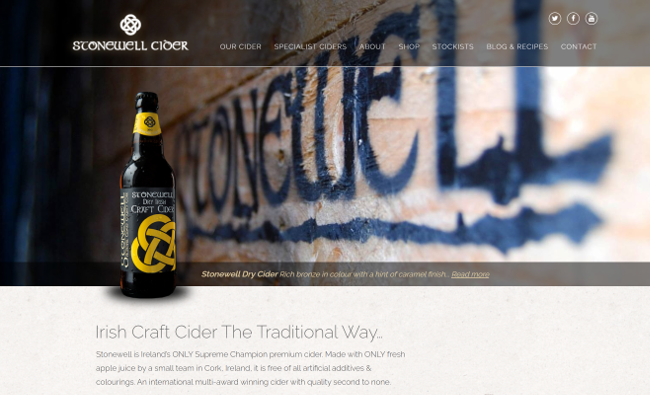 Created from a full-time team of traditional cider makers, Stonewell Cider in Cork produce a fine range of dry ciders and tawny as well as non-alcoholic ciders. It operates a delivery service in Co Cork as far west as Skibbereen. The business won Gold at the 2020 Blas for its 10th Anniversary Limited Edition Cider as well as another Gold for its Apple and Passion Fruit Cider.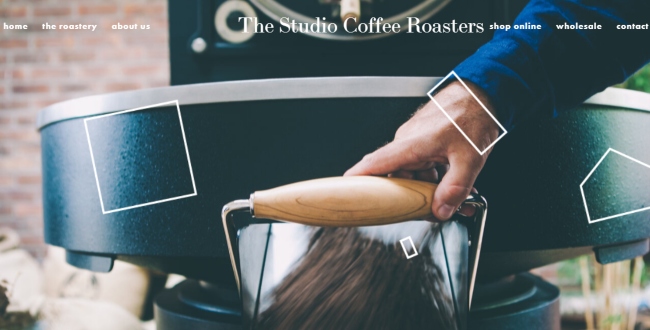 Meath-based The Studio imports and roasts a wide range of award-winning single origin specialty grade coffees sourced from Africa and Latin America. The mission of the company is to small-batch roast coffee with exceptional flavour from its state-of-the-art roastery.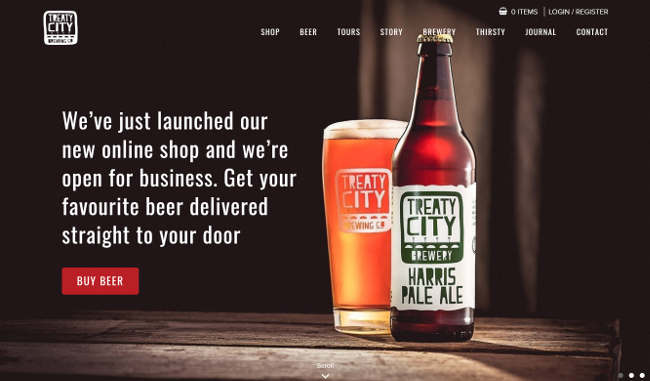 Founded by former Intel manufacturing engineer Stephen Cuneen, Treat City Brewery is bringing the art of brewing back to Limerick. Prior to the outbreak Cuneen put his home city on the map for beer, having refurbished a premises opposite King John's Castle in Limerick.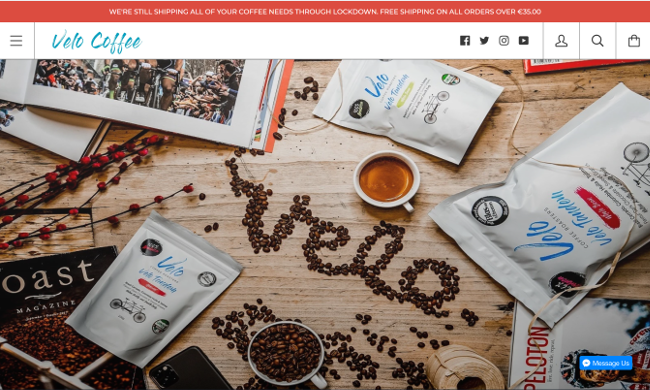 Established in 2017 in a Cork city café, Velo Coffee Roasters has grown to a purpose-designed facility on the fringe of the city after its success with the Grow with Aldi campaign. It sells a variety of coffee, coffee beans, coffee makers, accessories and more, all online. Velo won Gold at the Blas in 2020 for its Velo Rangagirl Catuai India blend. This year at Blas Velo achieved Silver for its El Salvador Finca Las Mercedes coffee.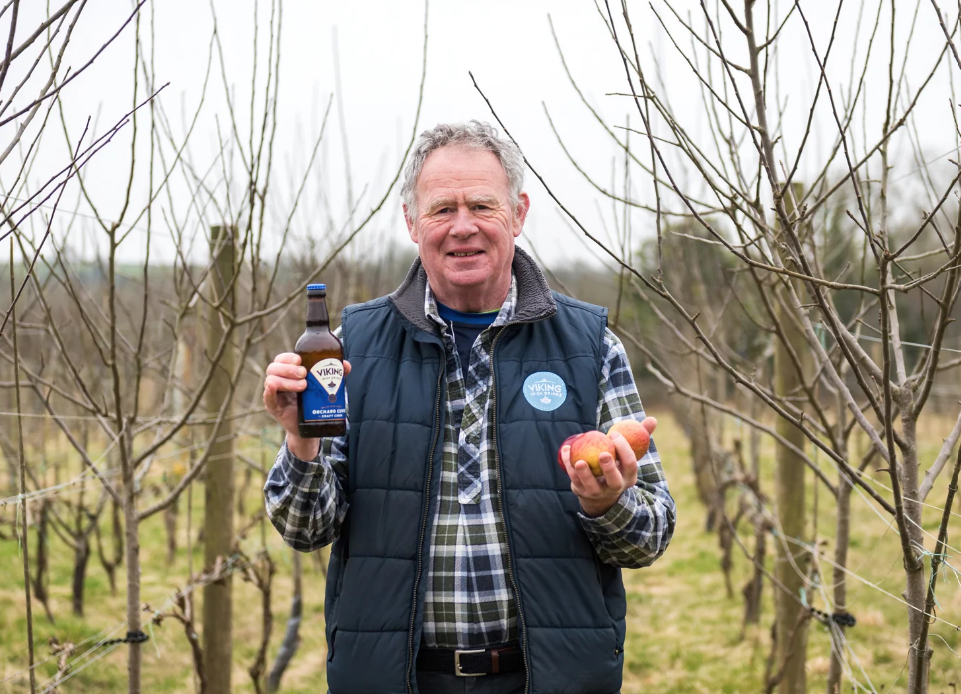 Viking Irish Drinks at Dennison's Farm was set up as a company in 2017, with cider production commencing in 2019. At the heart of the company is three unique craft cider styles, based on old farm recipes, including Medium Dry Orchard Cuvée, the immensely popular Harvest Blush and Ireland's first Hop flavoured cider, Hop-IT.
Established by entrepreneur David Dennison, Viking Irish Drinks is sold online and in a wide range of independent off-licences and supermarkets, bars, and restaurants. Since May 2021, Viking Irish Drinks is part of SuperValu's prestigious Food Academy Programme.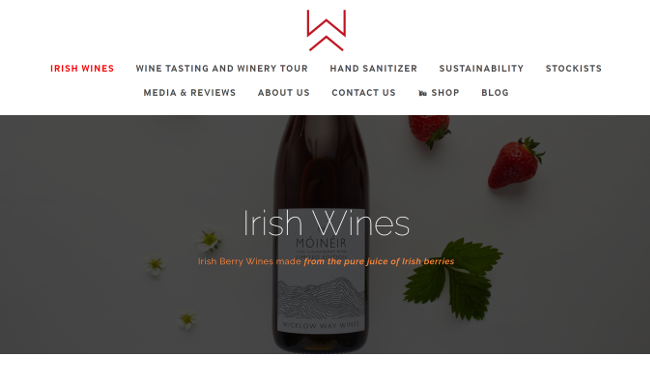 Have you heard of Irish wines? No? Well you have now. Wicklow Way Wines produce Irish berry wines made from the pure juice of Irish berries, including wines made from strawberries, blackberries and raspberries. The company won Gold in the fermented category at Blas in 2020 for its Móinéir Blackberry Wine.