Dublin start-up Akkure with ability to shake up $60bn clinical trials market raises almost €550,000 from Irish public in three days via a crowdfunding campaign.
Akkure Genomics, a Dublin-based start-up, which is aiming to solve global clinical trial issues fuelled by the pandemic, has raised almost €550,000 from the Irish public in just three days.
The company, which announced its campaign on Friday had originally set a 35-day target to achieve its funding goal.
"The Akkure value-proposition has the potential to be a disruptive force in the clinical trials industry globally"
NovaUCD-based Akkure Genomics, which is targeting the €60bn global clinical trials market, was founded in 2019 by Professor Oran Rigby, a consultant in intensive care medicine and surgery, and Dr Amy Hollingworth, a respiratory and lung transplant specialist.
The company has developed a next-generation clinical trials platform, using natural language processing and artificial intelligence (AI), to provide members of the general public with a means of leveraging their personal medical data to match and access clinical trials relevant to their condition.
Akkure is developing the infrastructure to allow patients partake in precision medical trials leveraging their combined genetic and clinical data for powerful personalised trial participation and therapeutics.
Some 85pc of the 280,000 clinical trials carried out each year fail to enrol enough patients and 80pc of clinical trials fail to finish on time. This is a major problem for an industry that is worth $60bn annually, a figure that is growing considerably due to Covid-19.
The Akkure platform uses both precision medicine and virtual trials to greatly increase both the recruitment and retention of patients for clinical trials. The benefits of a clinical trial reaching critical testing mass earlier are considerable, for both pharmaceutical companies and patients seeking new therapies/cures. Pharmaceutical companies pay Akkure to access pools of similar patients for participation in clinical trials.
Engaged investors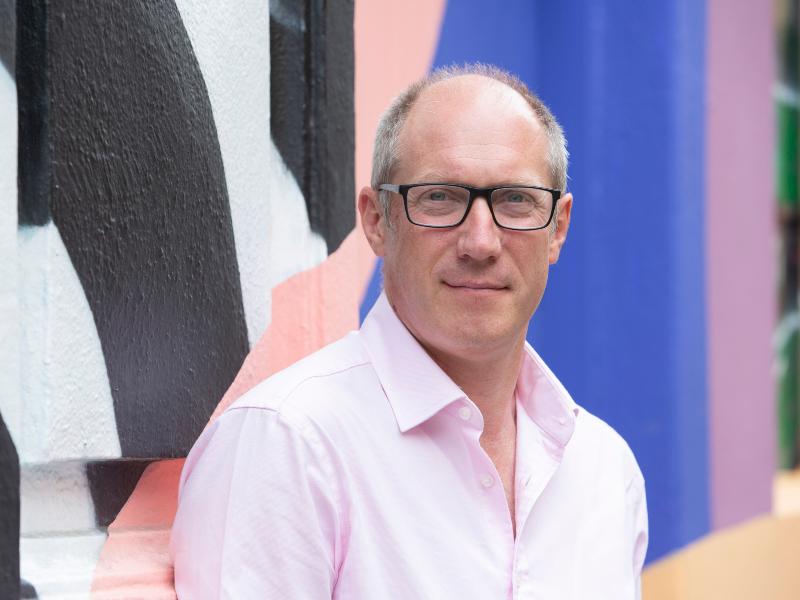 Chris Burge, Spark Crowdfunding
Akkure launched a crowdfunding campaign last Friday with the goal of raising €500,000 at a pre-money valuation of €4 million. The company, which is using the Spark Crowdfunding platform to raise funds, has already surpassed its €500,000 target, having raised almost €550,000 in just three days.
"Crowdfunding is a dynamic and increasingly popular way to fundraise, and it provides an opportunity to transform our active and engaged community into investors by giving them the chance to get closer to our journey and shared vision for patient centric trials than ever before," said Dr Amy Hollingworth, medical director and co-founder, Akkure Genomics.
"We're very excited to be working directly with our audience, partnering with them to shape the future of clinical trials, providing not only the forum for patients to influence future trials but also the ability to be rewarded, own and control the future of their illness, helping to create new therapeutics and cures."
Last year Akkure Genomics developed and launched the COVIDMedBot, a free online COVID-19 self-assessment tool, which to date has been used by over 100,000 people.
Chris Burge, CEO of Spark Crowdfunding, said he wasn't surprised the company smashed its target in just three days.
"The Akkure value-proposition has the potential to be a disruptive force in the clinical trials industry globally. It's great to see Irish investors and the public be able to play an integral part in the company's growth through crowdfunding."
Main image at top: Professor Oran Rigby, founder, Akkure Genomics
By John Kennedy (john.kennedy3@boi.com)
Published: 2 February 2021