Startups fail, but they don't have to. Here's how to give yourself the best chance of survival.
It's time to change the narrative around startups and failure. 60% of Irish startups will make it in business for five years or more. Those who make it are the ones capable of creating solutions to problems.
There are over 100 links in this article to help entrepreneurs create solutions for every step of their business journey. Whether early stage or an established brand, the list provided might be the difference between long-term success and failure. The emphasis is on Irish startups, but the list will be relevant for most countries.
Fail, fail, fail again … blah, blah, blah …
Every blog I read on startups seems to allude to failure. Why do we always need to use the word fail? Sure, less than 30% of startups survive past the 10-year point. Agreed. But why must we always have to talk so negatively about the industry and create a stigma around it?
Startups create jobs and jobs foster communities
We should encourage our population to get involved in creating a business.
What if I told you that if you started a company today, you'd more than likely be still up and running for the following five years, what would you say to that?
"We need to promote the high survival rate and stop striking a fear of failure into aspiring entrepreneurs."
60% of the time
I was once invited by the Irish Government to take part in a review of entrepreneurship policy. In reading the documents presented, I saw the figure for new startups annually – some 12,000. However, it was the next number that took me by surprise – 7,200. This figure represents the average survival rate for the first five years for Irish startup.
7,200. That's an impressive 60% of the total number. Everyone seems so focused on how only one in ten make it.
It's time to change the narrative.
The survival of Irish startups
I'm shocked to see such a high survival rate. We need to promote the high survival rate and stop striking a fear of failure into aspiring entrepreneurs. Maybe this is the reason Ireland has one of the lowest rates of startups as a percentage of overall companies in Europe (although it is steadily increasing)? The first step is to remove this stigma. We can then work to increase the survival rate of our startups.
Increasing the survival rate
Now that my 'rant' is over I can take you through ways to improve your startup's chance of survival. The first thing you need to do is make sure you are in the right space with the right product and the right service. How do we do this? Build a slide deck, create a business plan and get funded? Wrong. This process is [traditionally] what we thought we needed to do. However, given the rise of the lean startup methodology, we now know that we need to focus on finding a problem to solve. Then we need to verify its solution by using our resources most efficiently and effectively.
What's the problem?
In a study by C.B. Insights of over 100 unsuccessful startups, 42% of them said that 'no market need' was a primary reason for their lack of success. They created a solution and only then tried to attain customers. You need to find a problem and tailor your solution to your client's needs.
In a startup, the customer is always right. We need to step into their shoes and empathise with them; only then will we be able to create a sustainable business.
The game has changed
Luckily thanks to game changers like Eric Reis, Alex Osterwalder, Ash Maurya, Steve Blank and, more recently, Jake Knapp, there are step-by-step processes we can follow to create a successful business. We can build a Business Model Canvas (BMC) and start our customer development journey today.
Once we've completed that we can run a design sprint. We don't need to waste hundreds and thousands of dollars creating products when we don't even know if there is a market for them.
We follow this lean cycle and continue to test and iterate until we have a viable business opportunity, all without spending any capital.
Below I have created a list – with the help of David. S. Rose's fantastic book The Startup Checklist.
I was blown away by the number of online tools available for startups, to help them at every step of their journey and I felt compelled to share.
I have put 'free' beside the tools that have a freemium version.
How to start Lean
Leanstack.com (free) – Lean Canvas
Customer surveys – should you do them?
I don't personally like surveys as customer development is done best when having a conversation with someone, which can't be achieved through a survey. Everyone is different, and it's hard to get great insights through a questionnaire, or a focus group for that matter. It can be hard to get real individual ideas from a group; someone may be led by another's comment for example.
On the other hand, if you have had a lot of one-on-one meetings with potential customers and you feel you've nailed the problem, then surveys are an excellent way to contact the mass market and perhaps check the elasticity of your pricing.
Zoomerang.com (free)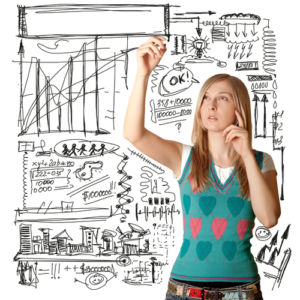 Building a minimum viable product
Building an MVP (minimum viable product) to test your solution is critical. Eric Reis says "the minimum viable product is that version of a new product a team uses to collect the maximum amount of validated learning about customers with the least effort". He's right.
Essentially what is the least you have to produce to satisfy paying customers? Over time, through vast amounts of customer feedback, you will then be able to build on this until you have the finished product or service, without needing significant investment as you already have the customers. These sites below will help you get started.
Website creation
WordPress (free)
Wix (free)
Wufoo (free)
Domains
The short road to a great business plan
Now is the time to build a slide deck, prepare a plan and get funded. And how do you do that, you may ask?
Simple. Just use Liveplan (subscription).
I use this in my classes, and it never ceases to amaze me. Incredible software that will not only walk you through creating an excellent business plan, but will also help you draft your pitch and, most importantly, give you an easy platform to manage your finances.
You don't need to waste your time figuring out if your balance sheet balances, as the system does everything for you, allowing you to just tap in the numbers and then see if your business is viable.
'I have no real competitors'
Whether I'm a judge in a business plan competition or an attendee at an Irish startup presentation, I hear the same statement, all the time. 'My competitors are doing it all wrong; they are clueless.' Funny how they are producing revenues of €500,000+ then, isn't it?
Competitor-bashing has got to stop. Appreciate and respect your competitors, and you'll be more capable of outdoing them. So, if you have found 'product/market fit' (sold your product or service to a significant number of customers), you can start looking further into your competitors and look towards scaling your business. Below are more online tools that may be of use to you further down the line.
Competitor analysis tools
Similarweb (free)
eDatasource (email marketing campaigns)
Crowdfunding platforms
Analytics tools
Marketing tools
Social Media Management tools
Adverts and design tools
Presentation tools
Slidemagic (free)
Accounting tools
Corporate Logoware
E-signatures
Handling card payments
File storage
Team communications
HR tools
Customer support
CRM tools
Project management tools
Teleconferencing tools
Videocalls
Google Hangouts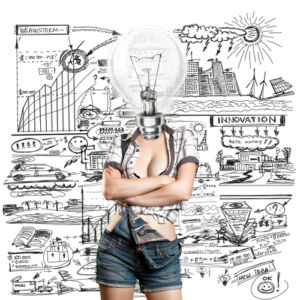 And finally – saving the best 'til last
The final two links I want to share with you are probably the most important links you'll ever click on if you are in the Irish startup scene or are looking to pursue a startup journey.
The first is a website I found late in my research, but I'd advise you to look into it when you get the chance as it seems to be the real deal. It's called StartupStash: 'A curated directory of resources and tools to help you build your startup''.
And lastly, this is a link to an Excel spreadsheet from the Department of Jobs, Enterprise and Innovation, which has a list of every startup accelerator, incubator, hub and enterprise centre, along with a list of SME supports available. The document contains both State and non-State supports for entrepreneurs. It is not meant to be an exhaustive list of all supports. Instead, it is a living document that will allow amendments and additions.
Now, get up, be positive, forget the naysayers and build your business.
Article by Rohan Perera.
Download a brilliant business plan template.